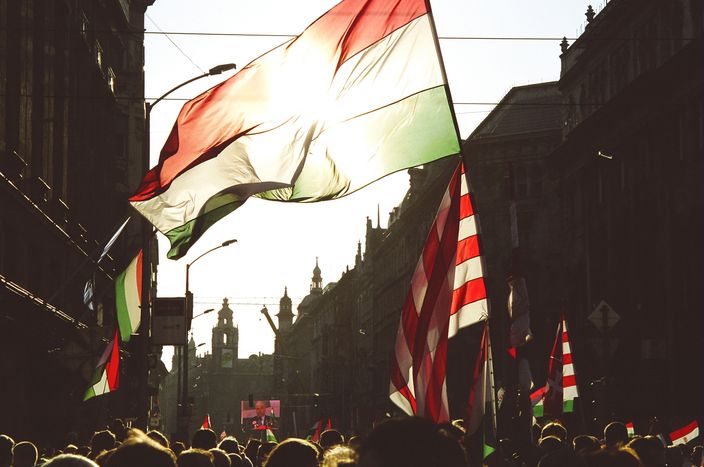 Hungarians against Orbán demand for Democracy
Published on
The Hungarian people are not sleeping. Tired of corruption and lack of transparency, another protest will take place while Chancellor Angela Merkel pops up for an official visit.
Hungary against the System
When Hungarian Prime Minister Viktor Orbán is ranked in second place by the Organised Crime and Corruption Reporting Project (OCCRP), we understand the swingeing concern that Hungarian citizens are going through. On the top of the table is, naturally, Russian President Vladimir Putin, Orban's good friend.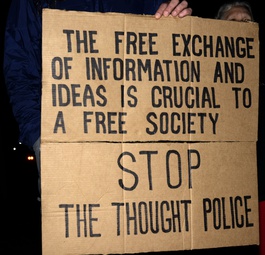 The problem in Hungary is dramatic as the whole system is enrooted in corruption. In one of many public demonstrations, last October, the citizen protest was against the government's intention of taxing internet traffic, the biggest anti-government protest in the past four years, but the problems in the country go beyond that. The Hungarian people live in "pitch black" when it comes to institutional decisions, blind by a government with no respect towards the citizens. The New Year began with more protests asking for democracy, in Budapest. Activists said Orbán was not representing public interests in his policies, the Associated Press reported, regarding his efforts to tax the Internet.
Hungarians have condemned Orbán, also leader of conservative party Fidesz, for what they perceive as governmental corruption. Fidesz holds a two-thirds majority in parliament, which in 2013 allowed Orbán to pass a new constitution that centralized power. Under this system, and despite constant protests which are systematically ignored, he appointed people to lead the court system, the bank and the media. Before this picture, it looks more like Hungary is still living under a Soviet regime.
The hope and solution for this scourge could be found in civic groups like MostMi! (NowUs!). Nevertheless, the question whether this political movement has a future remains among the analysts as one of the founders, Zsolt Várady, announced his withdrawal due to the lack of time and divergences with the other founder, Bori Takács. The non-partisan movement is currently in a fragile situation not promising great expectations in order to change the society.
Merkel and Putin to visit Hungary
In July 2014, the Hungarian government has reached a deal with Russia regarding the Paks nuclear power plant and a related 10 billion euros Russian state loan. With this agreement, Hungary's gas storage facilities would be sold to Russia's Gazprom increasing the country's dependence on Russia. Opposition tried to scrap the Pak contract but without success.
In an unusual criticism of Orban's policies from a member of his own party, Zsolt Nemeth, chairman of Parliament's Foreign Policy Committee said that Hungary should make it clearly about its relationship with Russia, which according Nemeth is becoming far…
The next protest is scheduled for the 2nd of February, on the occasion of German Chancellor Angela Merkel's visit to Budapest. But it is not only Merkel the expected visit. Putin is also in the guest list scheduled for the 17th of February.