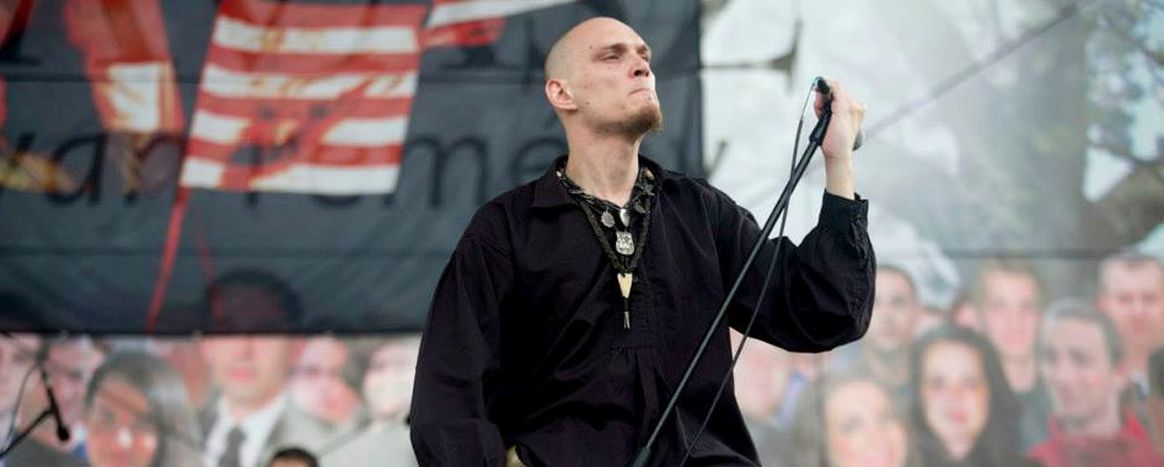 Hungarian Youth: Thirst For Extremism
Published on
Jobbik. This Hungarian extreme-right wing party often spouts anti-Roma discrimination and anti-Semitism. Even the National Front, which is seeking to build a credible alliance at the European level, is trying to cut ties with this radical party. Yet in Hungary, it is perceived by young people as a way to revolutionise politics.
In the Hungarian parliamentary elections of April 2014, Gábor Vona's Jobbik received 20.46% of the vote. A month later in the European elections, it became the second largest party with 14.7% of the vote. The "Movement for a Better Hungary" owes these good results primarily to young people, who constitute its electoral base. Far from being a neo-Nazi generation, young people are attracted by the wind of change that this party brings into Hungarian politics, challenging the traditional parties.
Football and karaoke
Jobbik was founded in 1999 by students as a young civil organisation, before becoming a full-fledged political party in 2002. "It knows how universities operate and it was the first party to use social networks, including Facebook," stresses Máté Hajba, law student and member of the association European Students for Liberty. Bypassing traditional media, Jobbik is able to offer responsiveness and proximity to seduce a population that grew up with the Web. It regularly informs its supporters on its activities, organised in order to gain popularity. The youth section of the party, Jobbik IT (Jobbik Ifjusagi Tagozat), had more than 45,000 members on its Facebook page in June 2014. "We plan events every week. Concerts, patriotic rallies, karaoke, talent show or sports competitions," lists Szabolcs Szalay, Assistant to Jobbik MPs, and Head of the Youth Department in his hometown, Dunakeszi.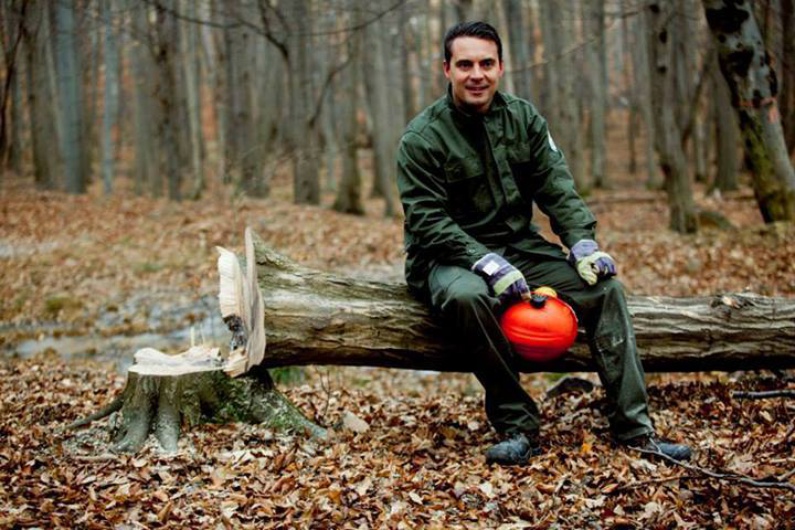 To orchestrate these events and to be kept up-to-date, Jobbik relies on many local teams, the majority of whose members are under 30 years old. "We do not only carry out policy, we also gather to watch football games or chat. It's nice to be together to share our passions," says Georgina Bernath, International Press Officer for Jobbik. "Jobbik is well represented on the cultural scene: books are devoted to it, it is in contact with artists and it has its own brand," says Bulcsú Hunyadi, Analyst at Political Capital.
FRIENDS OF THE BEASTS
Perceived as attentive to voter complaints, Jobbik has gradually been seen as the only alternative. "People are disillusioned with politics, they are tired of the other parties which they consider corrupt," explains Hajba. Support for Jobbik is systematically accompanied by an anti-elite view. Party members have made ​​this a central element of their communication: "Other parties have created this system. We are new. Young people also vote for us because we dare to address the problems faced by the Hungarian society," says Szalay. Economic crisis, unemployment, the integration of the Roma, are topics highlighted by Jobbik, which intends to break, according to its program with "40 years of communism and 24 years of neoliberal globalism." The strategy of 'we say out loud what you are thinking,' associated with radical proposals, are extremely effective. "There are no taboo subjects for us, we are dynamic and sincere," says Bernath.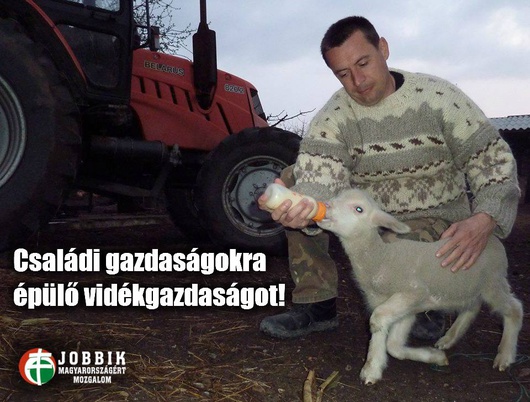 Above all, Jobbik is a hope for a better future. "Young people think they have no future in Hungary. 500,000 of them have left the country to live abroad, this is a problem for us. We want to offer them alternatives." For students who are afraid of not finding a job after they finish university, in a country where a quarter of young people under 25 are unemployed, this argument is tempting. At the same time, in order to attract more voters, a de-demonisation campaign of the party was conducted in the last election. "For example, they posed next to animals for their posters to appear modern and attractive," notes Bulcsú Hunyadi. Jobbik also kept its distance from the Magyar Garda (Hungarian Guard), a violent and xenophobic paramilitary militia, dissolved for the first time in 2009. Georgina Bernath states: "Magyar Gárda is not the true face of Jobbik. The media use images of different movements to stigmatise us, but they are all fake."
People who join Jobbik do so with pride and a strong sense of community. It is not rare to see young people in the streets of Budapest wearing a T-shirt with the words 'Movement for a Better Hungary.'
A RELATIVE SUCCESS
However, the rise of Jobbik is not such as to make it the number one political force in Hungary.  For Máté Hajba, the party is not strong enough to one day rule. "I cannot imagine a coalition with another party," he says. Even if it receives many votes in the countryside to the east of the country where the people face more difficulties, Jobbik is still far from conquering the capital. "If Jobbik has come to be the second party, it is mainly because the opposition is completely divided," argues Ferenc Robak, Permanent Representative of Hungary to the Council of Europe.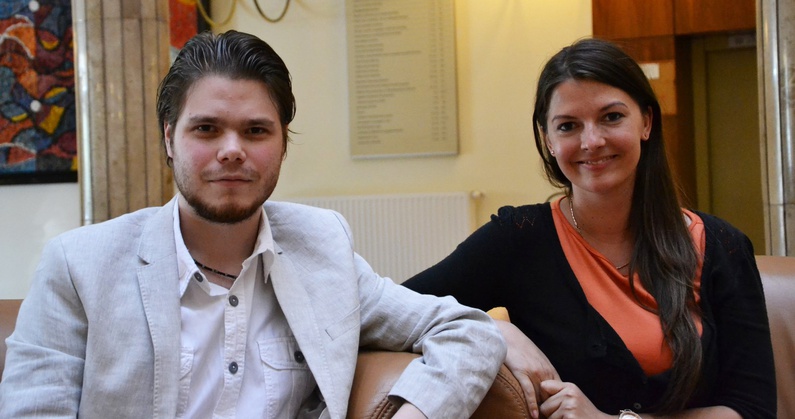 It is also far from unanimous. Laszlo Bodéüs, student at Eötvös University, is even in support for its outright prohibition from the political spectrum. The closure of the country to foreign companies and investments, the withdrawal of aid to Roma, the fight against 'Gypsy crime', the promotion of private militias, the restriction of the right to abortion, are all measures that worry young generations who turn to the West and the European construction. At the entrance of the campus, Károly Tóth, 19, reflects on the causes of its success. "If we addressed the serious problems of social injustice, then Jobbik would have nothing to fall back on and would lose its popularity." An opinion shared by Ferenc Robak: "We must offer real answers to societal problems because the current situation provides a basis for populism."
Youth, supporters or not of an extremist party, have only one wish: that their country changes.
THIS ar­ticle IS PART OF A SPECIAL ISSUE DEDICATED TO Bu­da­pest AND IS PART OF THE EU in Mo­tion PROEJECT INITIATED BY ca­fé­ba­bel WITH THE SUPPORT OF THE EUROPEAN PARLIAMENT AND THE Hip­po­crène FOUNDATION.


Translated from Une jeunesse hongroise en mal de radicalité