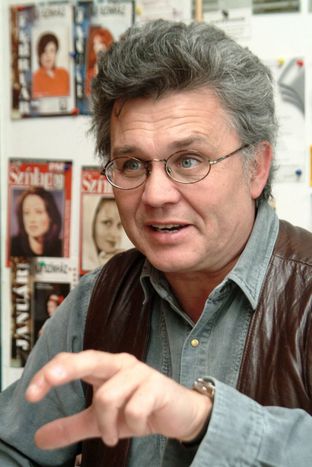 Hungarian theatre director Istvan Marta ousted by far-right successor
Published on
After managing Budapest's new theatre for thirteen years, Istvan Marta cleared his desk to make space for György Dörner, a supporter of the extreme-right wing jobbik party, on 1 February. Citing the example of a play currently being produced by German director Schiller, the 59-year-old outgoing director fears that his theatre could become a stage for extremism
cafebabel.com: Istvan, since 1 February Új Színház ('New Theatre') has been run by György Dorner. He is associated with the extreme-right wing jobbik party, which is currently the second most popular political party in Hungary. Do you think his 'right-wing' theatre will be accepted?
Istvan Marta: I am convinced that there is no 'right' or 'left-wing' theatre, only good or bad. This is the problem: my successor is spreading solely ideological clichés. One could therefore say that my successor will create a demagogic theatre to promote his ideology to the audience.
cafebabel.com: Will this demagogic theatre find an audience?
Istvan Marta: I can't answer that, but under Dorner the theatre will certainly become extremist.
cafebabel.com: Dorner claims that Hungary's theatre is too liberal and doesn't show enough Hungarian plays. Do you think he might be right?
Istvan Marta: There's a lot of speculation about that. My right-wing friends are indignant about the decision, as are a number of conservative intellectuals.
cafebabel.com: How have you protested against your dismissal?
Istvan Marta: We 'protested' by continuing to work intensively. We managed to premiere three plays, including Friedrich Schiller's Don Carlos. All of our protests aim to reverse the unauthorised decision of the mayor. He ignored the independent commission's vote in my favour.
cafebabel.com: So the production of Don Carlos is a form of protest?
Istvan Marta: If the adaptation of an important and immortal drama is viewed as a form of protest in today's Hungary, then yes.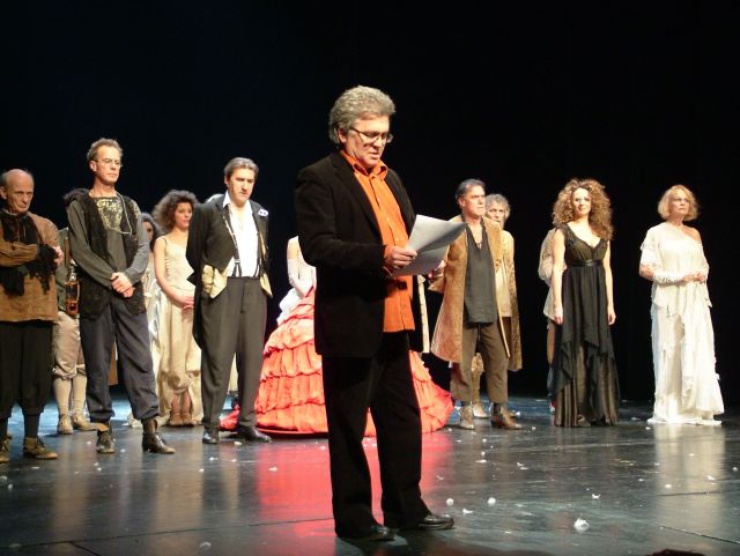 cafebabel.com: Schiller discussed the struggle for personal and political freedom through the example of Don Carlos, infante of Spain. That corresponds to the situation of the new theatre and even of Hungary itself.
Istvan Marta: The drama represents our convictions and dreams, in any event, and in particular how we are able to realise them.
cafebabel.com: Dorner criticises liberalism as 'degenerate and pathological'. Does Schiller's character, the marquis of Posa, stand for liberalism? Is it even possible to recognise yourself in him?
Istvan Marta: Posa is a very free person and an independent thinker who follows his convictions. However, he believes that any means, even a conspiracy, are appropriate in order to achieve his ambitious and 'holy' goals. That is why he fails. Schiller's Posa is a complex, multi-layered personality, so any analogy regarding him would be a simplification. At the same time many people can identify with each of his layers.
cafebabel.com: Even Don Carlos is unsuccessful, torn as he is between love for his father, the symbol of absolute power, and the love of freedom.
Istvan Marta: He is a true victim. Two gigantic forces collide above the young man of 23: endless despotism and the unquenchable thirst for freedom. His love must be compromised.
cafebabel.com: Above you, even larger forces are at work. Your subversive protest was to no avail.
Istvan Marta: I never expected politics to ignore the voices of independent theatre-makers.
The author of this article, Thomas Herdickerdorff, is a member of the Berlin-based eastern European correspondent network n-ost
Image: © Uj Szinhaz/ n-ost; video (cc) kgfoto1/ youtube
Translated from Fascho wird Theaterdirektor: Ideologie statt Kunst in Budapest