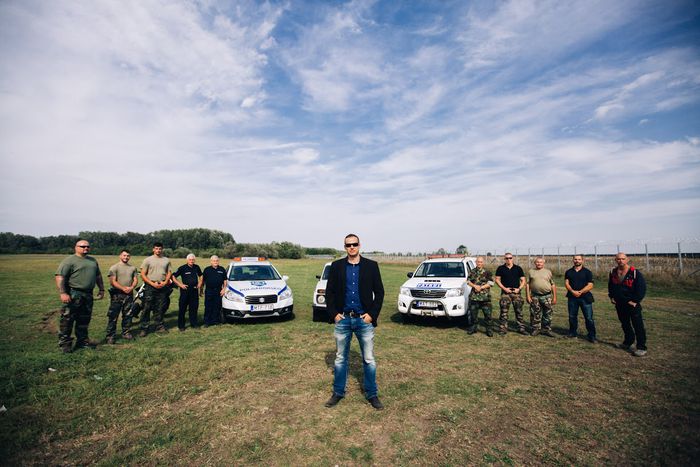 Hungarian mayor makes anti-immigration action movie
Published on
With increasingly dramatic action film music, references to Google maps, and of course, the obligatory aerial footage of the new border-fence with Serbia, will this small town mayor's short movie persuade refugees to take alternate routes into Europe rather than through Hungary? 
László Toroczkai, the ultra-nationalist mayor of Ásotthalom, a small border town in Southern Hungary, has a penchant for the theatrical. He's so far right that he was once banned by the right-wing Justice and Life Party, the predecessor to current far-right party Jobbik, who have naturally helped to share his recent home movie.
Toroczkai has been banned in the past from Serbia, Romania and Slovakia for being an irredentist, leading the 64 Counties Youth Movement, who basically want Hungary to reclaim the territory it ceded after World War One. In 2006, he led this group to storm the building of MTV, the international television company, famously posing in front of it.
Since winning the mayorship of Ásotthalom, with an astonishing 71.5% of the vote (admittedly on a 37.4% turnout), Toroczkai has reportedly kept a low profile, hiding his fascist past. Until now.
YouTube: Message to illegal immigrants from Hungary