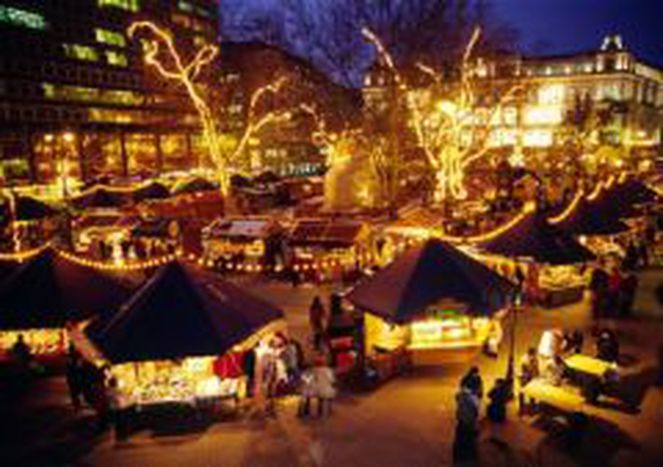 Hungarian Christmas – in the new millenium
Published on
Written by Juli Kubát
Celebrating Chrismas has been changing a lot during the last years and decades. Not only in Hungary but all around the world. Unfortunately Christmas became fully commercialized and these are the gifts that has become the most important. Maybe the shops are the only winners.
People buy everything but the kitchen sink, usually things they would never buy under ordinary conditions and things they would never need.
But that's not that bad. The period of Advent is good for realize that we have a family, friends. Realize that giving love is more important than the presents. In Hungary people are quite religious and they keep traditions and customs relating to Christmas Eve. On the other hand there are lot of garlands, little street lights and a Christmas Calendar in most of the main streets of towns.
That time the most beautiful in Budapest is square Vörösmarty situated in heart of city. Here you can find one of the most popular Christmas Fairs of Europe. Last year this fair had been voted into the top 10 Christmas Fairs of the continent. In Vörösmarty square (end of metro line 1) there are a lot of real Hungarian work of arts crafts and folk art of high quality sold by their fabricants. Besides, there is a stage as well where you can listen to traditional folk performances all day. The square is full of delicious smell of fresh bread, cake, hot wine and sausage. You should try the so great fried sausages or a tasty meat with onion. You will absolutely love the oven baked bread, cakes and rolls. And if you finish your shopping you will definitely need a mug of hot wine that warms you up. In Christmas time Vörösmarty square has another spectacle that you can admire: the Christmas Chalendar of House of Gerbau. Every day from 1st of December to 24th at 5 p.m. one window opens including a contemporary art picture.
Somehow the past and the present meet here.