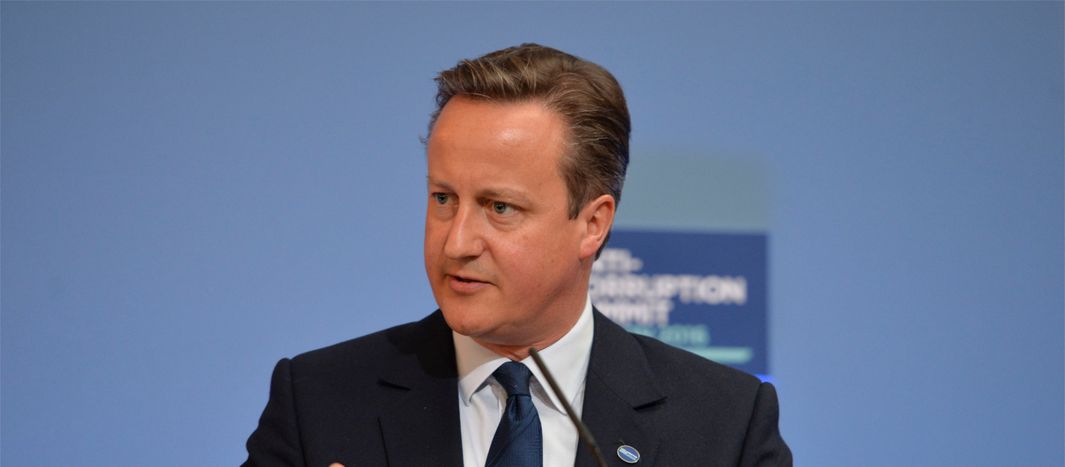 How far have we come in the fight against corruption?
Published on
British Prime Minister David Cameron has held the first Anti-Corruption summit in London this year – a city that functions as "the beating heart" of many tax havens. Who demanded what going into the summit? And what good has come out of these talks?
In a speech at the Lee Kuan Yew School of Public Policy in Singapore last summer, David Cameron invited leaders in business, government and civil society from 41 countries to "tackle corruption together". He argued that "corruption is one of the greatest enemies of progress in our time" – affecting everything from education to football.
According to the UK government, this summit (the first of its kind) aims to punish the perpetrators of corruption, support those affected and drive out the "culture of corruption" wherever it exists. While these goals are rather vague, numerous civil society agents have more concrete demands.
What are people asking for?
Following the leak of the Panama Papers, public attention focuses on tax evasion more than ever. Though Mossack Fonseca is just the tip of the iceberg (the law firm is not even the biggest offshore services provider), their name has become synonymous with an international lack of transparency in the financial sector.
The problem? Their actions are legal. One of the most popular demands at the summit was the abolition of tax havens. Oxfam published an open letter, signed by 300 well-known international economists, calling for further tax regulation, arguing that the current system widens the gap between rich and poor.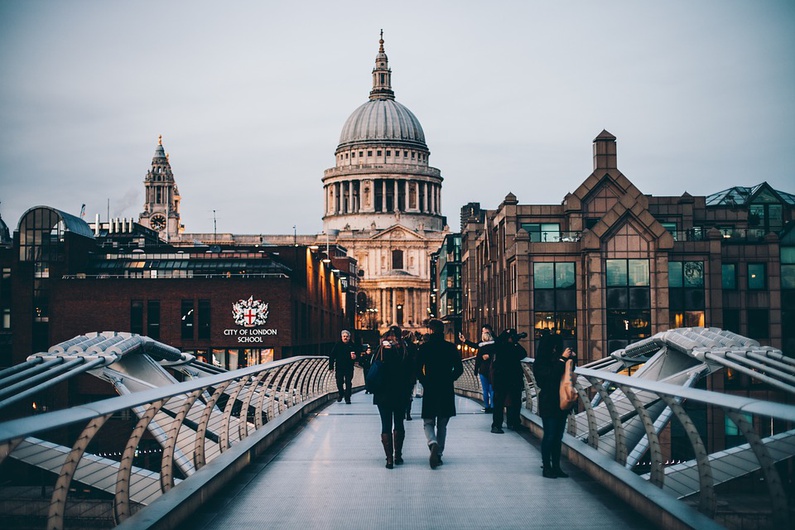 In addition, the organisation ONE called for the creation of a public register of company ownership. So far, such information is only available to banks and law enforcement on request, not to ordinary citizens.  "Transparency is the best antidote," says Tobias Kahler, ONE's director.
Several actors also called for the summit to focus on Great Britain's own tax avoidance policies in its overseas territories. Last month, the International Consortium of Investigative Journalism (ICIJ) released their "Offshore Leaks Database", listing the British Virgin Islands as the number one jurisdiction for offshore entities.
The UK has already started taking action as the first G20 member to establish such a public registry – it will go live in June 2016. The British government is pushing its G7 and G20 partners to do the same.
Expectations and concerns raised before the summit
Critics were concerned about letting the elite discuss crimes principally concerning their own ranks; past experience has shown politicians and business elites to be at the centre of tax evasion systems. Previous efforts to highlight global tax avoidance, such as the LuxLeaks case concerning whistle-blower Antoine Deltour, have proved largely unsuccessful.
More than 60 jurisdictions of the OECD signed a declaration in favour of the automatic exchange of countries' tax information in May 2014 – aimed at putting an end to the use of bank secrecy for tax purposes. However, OECD Secretary-General Angel Gurría pointed out that Panama would fail to comply with these international tax transparency standards.
David Cameron seemed to be aware of these problems during his speech in Singapore: "Action wins the war – and I'm determined to do just that [...] there should be no place for dirty money anywhere." This summit was his chance (as it was for many others) to prove he means what he says.
Reactions and Results: #DaveWasNotSerious?
Reactions to the summit's outcome were mixed. The Tax Justice Network (who coined the hashtag #DaveWasNotSerious) criticised Cameron's failure to mention tax avoidance in overseas territories "despite having called for such a move for more than a year". Oxfam's tax expert Susana Ruiz commented: "Tax dodgers can still sleep easily tonight."
However, Sam Power, researcher at the Sussex Centre for the Study of Corruption, believed that the summit was "a good day in the fight against corruption" and that "David Cameron's role merits praise". Among other things, the International Olympic Committee (IOC) has announced, backed by the World Olympians Association (WOA), that it will fight for integrity in sport.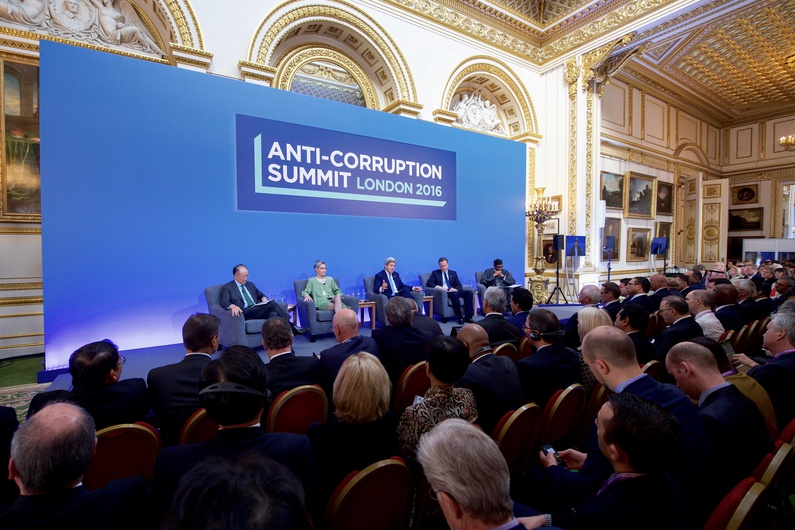 The press also hailed the agreement between six countries to create a transparent public registry of company ownership as an achievement, though lamented that more countries weren't willing "to put a pen on the paper" – the USA being singled out.
12 countries will also establish mechanisms to prevent corrupt bidders from winning public contracts. A London-based International Anti-Corruption Centre will be founded, along with an Anti-Corruption Hub to further encourage civil society and investigative journalism to battle corruption. A Global Asset Recovery Forum will be held in 2017 to support countries that have already suffered from corruption. Additionally, the UK "is committed to providing effective protections for whistle-blowers".
David Cameron may have failed to meet civil society demands in relation to tax havens, but Oxfam's statement that the talks were "underwhelming" is an overstatement. The future will decide the summit's lasting legacy. Though more measures need to be forthcoming to effectively fight corruption. As Sam Power said: "One good day is not enough."
---
This article was published by our local team at cafébabel Aarhus.