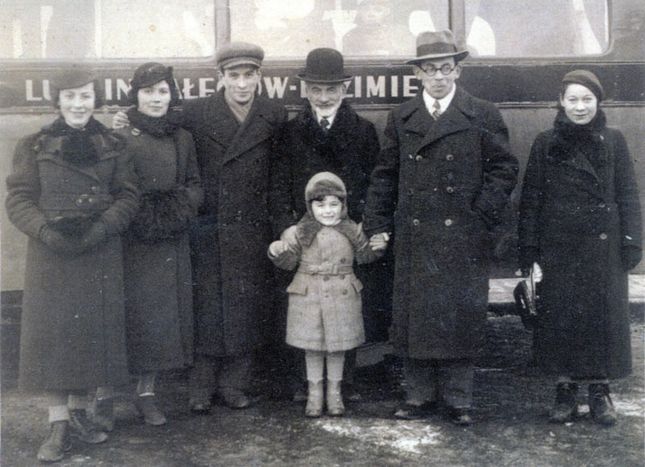 Holocaust Polish boy speaks from the dead on Facebook
Published on
Translation by:
Darren Thompson
'Winter's here. Every Jew must write their name on the Star of David that is sewn on their clothes...' In the same way that Anne Frank documented her experience day after day in her journal, a young victim of the Holocaust is being virtually revived through Facebook, where he has 2, 279 'friends'
'My name is Henio Żytomirski. I am 7 years old. I live at 3, Szewska, Lublin.' This short description is displayed on Henio's profile, alongside the picture showing a small boy with black hair and a mischievous look, dressed in short culottes and a spotless white shirt. It has all the marks of a typical profile, apart from one small detail; young Henio was born on 25 March 1933, and is no more than 9 years old. He was killed at a concentration camp because he was Jewish. 'Henio first appeared on facebook on 18 August 2009,' confirms Piotr Buzek. From that day onwards, the 22-year-old who works at the Brama Grodzka cultural centre in Lublin has virtually injected life into Henio's story. Piotr aims to enter the mind of a child of Henio's age, and speak as he would do. 'At the centre, we have a large quantity of information available on Henio that we have collected over time. I have tried to imagine how a boy would have seen the world around him.' Maybe the 29 September 2009 entry represents how he would write: 'Winter's here. Every Jew must write their name on the Star of David that is sewn on their clothes. Many things have changed. The German troops march through the streets. Mum says that I shouldn't worry, everything will be fine. I can't help but wonder ...'
The soldiers' families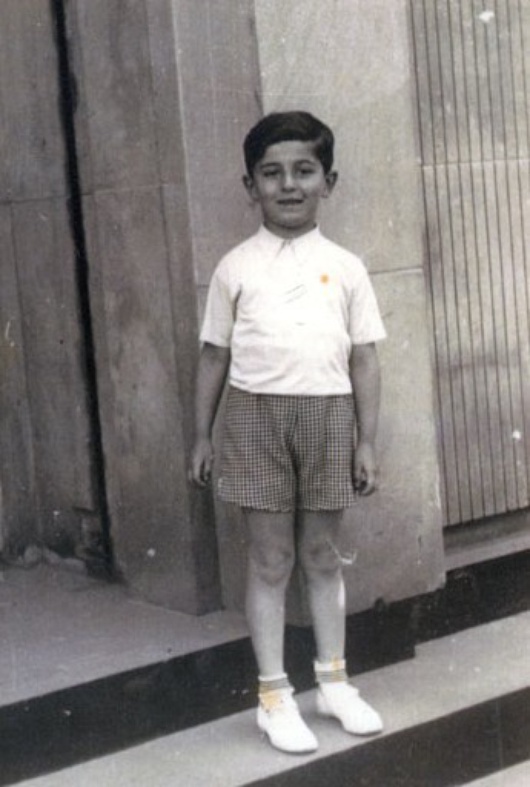 Since Henio's profile was created in August 2009, he has made more than 2, 000 friends. And he is making more by the day. Obviously, Henio can't chat with them – instead, his life is written in short sentences. In response, his friends comment on his posts, always empathetically and sincerely. They explain the concept of the war to him while trying to shed light on his touching questions, such as why the people around him write letters. However, when faced with some of Henio's questions, his 'friends' are unable to respond, purely because no valid response exists. On 5 October 2009, Henio wrote: 'Dad says that the war will end soon. He says that the soldiers have families too. How is that possible? They have families, but their families are dead.' In an attempt at an explanation, Irena, one of his virtual friends, simply states: 'They don't have a heart.'
For the past eighteen years, the Lublin cultural centre has been piecing together the lives of the Jews of the city to the east of Warsaw. The Jewish community there used to be greater than the christian community. In communist Poland, no-one was left untouched by this episode which for years remained undiscussed. In regards to the moment that the country decided to look to the past at the end of the eighties, Tomasz Pietrasiewicz, director of the Brama Grodzka centre, is the first to comment on the rich jewish history of the city. 'I was wondering, one day, how was it possible that I had lived here for so long and I didn't know anything about the jewish community that had lived here. Why, for example, did no-one ever tell me that there had been an important jewish quarter here?'
Today, the centre he runs is on the border between the old jewish and christian quarters. He continuously works with his collaborators to investigate individual stories, memories and fates. It was in this way that he found out about Henio. 'Some years ago, the parents of the boy travelled from Israel to Lublin. They brought us a photo album. There were photographs of the young boy from each year of his short life. The first were dated 1933, the last ones were taken in 1939, shortly before he would've started school. But when we turned to pages to look at following years, they were blank.'
Reaching a new generation
The photos of Henio taken from the album and saved in digital format can now be seen on the centre's website. It is also possible to read his family's story there in Polish, English and Hebrew. For some time now the centre has used the internet as a daily tool. Preservence of personal stories from the war is quickly changing as there are gradually less survivors available to tell their story. The centre's information bank containing memories of the war and the holocaust are precious. 'In developing the profile, we wanted to approach the period innovatively, and through Henio's story, reach out to a new cyber generation,' adds Piotr Buzek. Moreover, the young man belongs to the same age range that has grown up with the internet and feels distanced from events like the holocaust. In the words of Henio: 'I decided today that I would never leave Lublin.' On 11 October 2009 he wrote: 'I will always stay here, in my favourite place. With mum and dad. In Lublin.'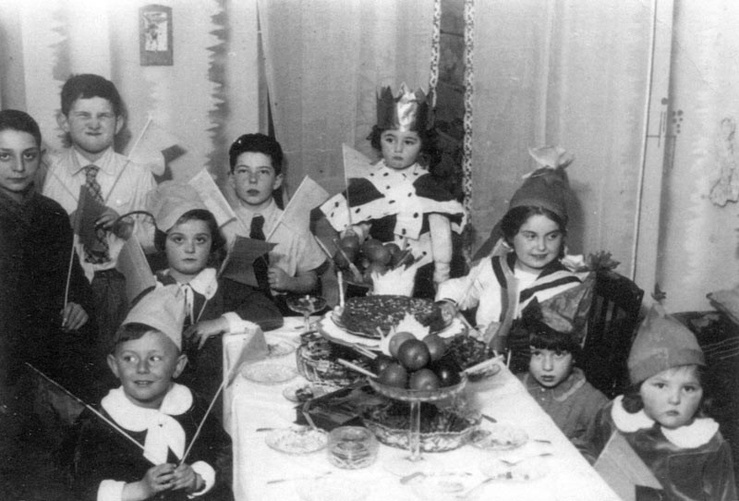 With this approach, Piotr is convinced that they can reach out to a new generation. His belief has been confirmed by the current number of paying visitors on facebook. Thanks to this project, he hopes to create a better world, once which would not allow anything like the holocaust to happen again. Forced to live in the ghetto, Henio and his family were forced to leave their home in Szewska. Little later, he was taken to Majdanek, a concentration camp on the outskirts of Lublin, with his father. It was there that his life came to a premature end.
The author of this article, Linda Vierecke, is a member of the n-ost German writers network
Translated from Polens Erinnerungskultur 2.0 - Holocaust-Opfer auf Facebook