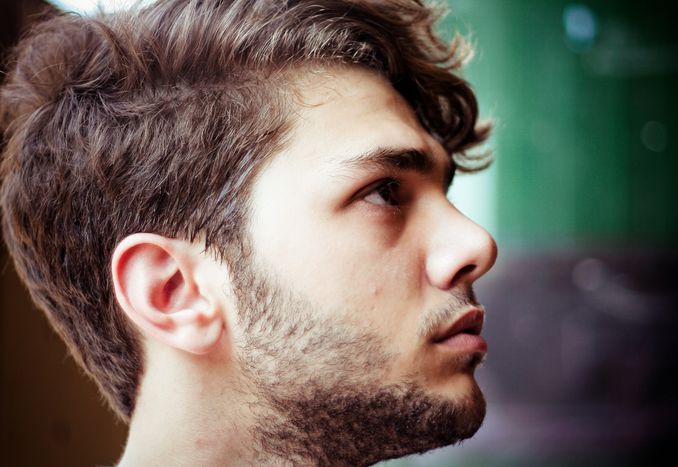 Hipster director, Quebecer, who cares? Welcome to Xavier Dolan's world
Published on
European cinema nourishes a certain ignorance towards the seventh art, cinema - particularly when this cinema comes from Canada. One director is in the process of taking all philistines of Canadian cinema down a peg at the age of 22
France is clearly the ideal port of arrival when exporting films from Quebec to Europe. However, with a few notable exceptions including The Decline of the American Empire ('Le déclin de l'empire américain', 1986), The Barbarian Invasions ('Les invasions barbares', 2003) or C.R.A.Z.Y (2005), cinema from Quebec has rather gone unnoticed in the last few years – for reasons impossible to understand. Is this something to do with a comprehension problem when it comes to the accent? After all, series and films from Quebec are subtitled when shown on French television. However, the majority of Quebecer films imported to France use a French considered by the Canadians as standard pronunciation and which generally doesn't prompt any huge comprehension problems.
Hipster, over-achiever, Quebecois
Nonetheless, cinema from Quebec has recently ensured itself a small place in the European sun with Xavier Dolan. Loathed by his own people who find him 'too French' and decry him as narcissistic and self-assured, he is always described with the same words: hipster, over-achiever, Quebecer. Xavier Dolan really is all of that. The 22-year-old has already brought out two feature films, is currently preparing a third, Laurence Anyways, for release in 2012 and has gained attention on both sides of the Atlantic.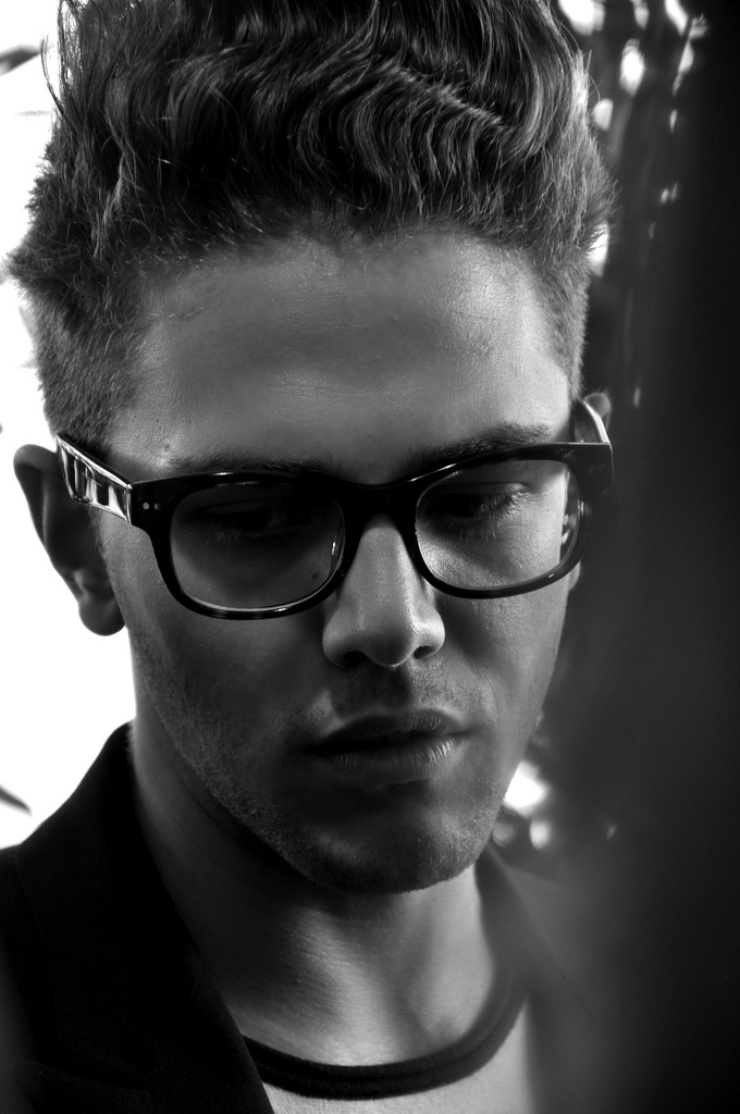 In 2009 his first film I Killed My Mother ('J'ai tué ma mère') bagged no less than three awards at the Cannes film festival. The gripping film analyses a stormy relationship between a mother and her son. Xavier Dolan was only sixteen years old when he wrote the script. The film was auspicious and its maturity surprising. We can spot the beginnings of a new avant-garde here: the aesthetic diligence, the unconventional style and the need to present a disillusioned, homosexual, spoilt youth so completely different from their parents. Sexual orientation is a recurring motif in the films of Dolan, who is openly homosexual himself.
'Your dress is somewhat anachronistic'
In 2010 Dolan made a strong comeback with his second feature film Heartbeats ('Les amours imaginaires'). The film's original subtitle runs 'Flee from me I'll follow you' and deals with a classically overdone theme in art: disappointed love. Everything centres around the three main characters. Maria (Monia Chokri) and Francis (played by Xavier Dolan himself) are two young and fashion-conscious members of Montreal's arty intellectual scene. Both friends fall in love with Nicolas (Niels Schneider, who also played alongside Dolan in I Killed My Mother), a big man with a baby face, blonde curly hair and a happy-go-lucky attitude. Marie's and Francis' aims are clear: to seduce Nicolas at the cost of the other. This is where the ambiguity begins: nobody knows which of the two Nicolas prefers…if he prefers anyone at all. For one hour and forty minutes the spectator participates in a descent into hell, in an unbridled and desperate competition to win the object of all desires for oneself. Imagined, platonic and inevitably disappointed love.
The scenario in itself is not unusual; it is the aesthetic of the film which makes Xavier Dolan's genius apparent. The film is littered with references to James Dean, Alfred de Musset, Audrey Hepburn, Jean-Luc Godard and Pedro Almodóvar, all achieved through a polished and somewhat harsh and crude direction. The film is a small cinematic jewel, with a perfect soundtrack (surprisingly reviving Italian songs like Italian-French singer Dalida's Bang Bang), sharp ripostes ('your dress is somewhat anachronistic'), preppy characters dressed in retro or, as Marie better puts it, vintage style and unforgettable scenes. Particularly memorable is the scene in which allusions to Greek marble statues overlap with drawings of Jean Cocteau and the image of Nicolas, who, forgetting himself to the point of perfection, dances to Pass This On by The Knife.
Talking to France
Away from his precocious cinematic works, Xavier Dolan also possesses the impertinence of embodying global cinema's new wave. It is as true to label this young actor, director and screenplay writer 'French' as to say he is good at multi-tasking. Even if he is 'French' in the sense of pioneering a new generation of, mainly French, directors who film, produce, write and act in their creations. This colourful collection includes among others Melanie Laurent (The Adopted), Valerie Donzelli (The War Is Declared or 'La guerre est déclarée', which is based on her own life), Maïwenn Le Besco (Police or 'Polisse') and Guillaume Canet (Little White Lies or 'Les petits mouchoirs'). Other than the fact that the films were generally positively received by critics, what connects this group is their characters, who offer a foretaste of the victory of an 'ultra-bobo' (bourgeois bohemian) culture in which everything and everyone is beautiful (for example Cap Ferret in 'Little White Lies', the beautiful Lyon flats in 'The Adopted') until someone close to them suddenly falls into a coma because of an accident. Like Dolan, the 'bobo style' camera unashamedly projects the whole palette of human feelings onto the big screen, from love through friendship to death. Playing underneath this is whatever music happens to be hot at the moment.
Is Xavier Dolan talking to France? Or is France talking about Xavier Dolan? Let's allow the facts to speak for themselves. For while the gaggle of directors named above have just filmed 'the film of their life' (as Canet said for his film in 2010), the 22-year-old already has two such films to his name.
Images: main (cc) Étienne Ljóni Poisson ; in-text : (cc) Eftihia Stefanidi/ both courtesy of flickr
Translated from Xavier Dolan et le cinéma français : amour imaginaire ?