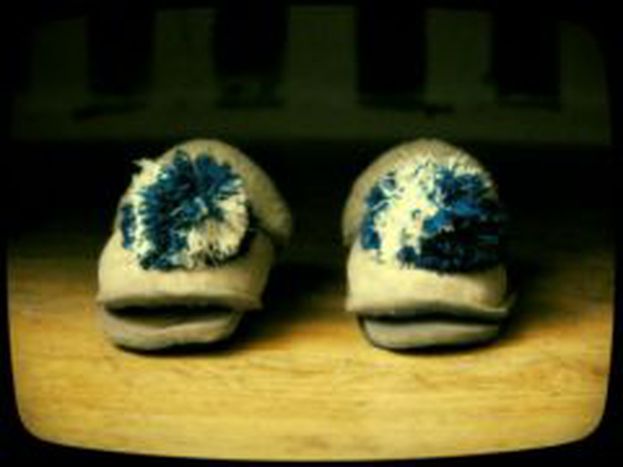 Higher spirits in Lithuanian cinema
Published on
How much time is needed to review 80000 pictures? This visual pleasure lasts just 15 minutes. It is absolutely true, the creators of the first and only Lithuanian photo movie, assured. They presented the result of a unique audiovisual project - a short photo film - to the public.
The script was born when the 24 year old director, Jūratė Samulionytė was watching people busying themselves with everyday things and become bleary eyed, monotonous and bitter. The title of this film, declares a break from the ordinary - NOROUTINE.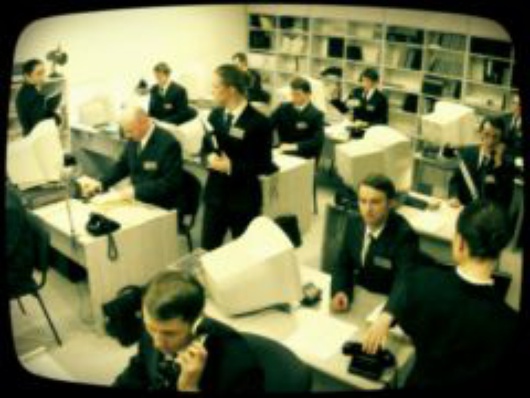 Liberation

The main character - Henrik, works at a very boring office job. The automatic repetition if the same actions can push one into an abyss of despair, especially when you are lonely. It's a good thing that Henrik has his "fun things", which help him get up with more energy and lead him toward self liberation. Due to these sincere efforts Henrik finds a mysterious ribbon. We can only guess whether it is made from bandage or toilet paper. The man begins his journey, incredibly intrigued himself and tries to figure out where the line could end. He starts collecting meter after meter of it, but it not only does not end, but floats around city streets, yards and various unexpected places. Finally, after following the waving line, Henrik finds a sunny surprise in his life and the next day is doubly happy for both him and his things.

NOROUTINE - trailer Visual illusion of movement

The moving spirit of the film, Jūratė, was interested in the Czech surrealists 's and French directors 's moving objects. She, together with her creative team, started to develop the idea of the screenplay a few years ago. Eventual decision about the visualization of the idea was finally doomed by the circumstances. At first the team thought about the cocktail of the filming and techniques, but they came to a conclusion, that in this way they will not taste the perfect taste of it, also knowing that a professional camera is a luxury for the young Lithuanian cinema makers. So in search of alternatives that would help transfer good emotions, the students chose the photo camera.

Jan ŠvankmajerMichel Gondrystop-motion

It was comic and very difficult to conform to technical miracles. The photo camera makes eight shots per second and after that, it records images to the memory card, during that time actors had to stay still like statues - not the tiniest step forward. It was especially hard for the main actor, Saulius Čėpla, who impersonated the main character Henrik. For hopping children, who could never stop fidgeting, it was strange to take part in this project - movies are filmed, not photographed. Tissue, flip-flop, tooth brush - animated things belong to Henrik, and to work with them was like a routine itself - a shot is captured, then a thing moved, then again shot and so on and so forth. It is similar to clay animation. On the top of it all 2 or 3 takes had to be taken - the project was a real challenge.The whole photo session continued for 9 days and after it, 2 months of scrupulous team work - dubbing, animation, continuity. And at last gladdened all with a very deep heartiness and bright colors.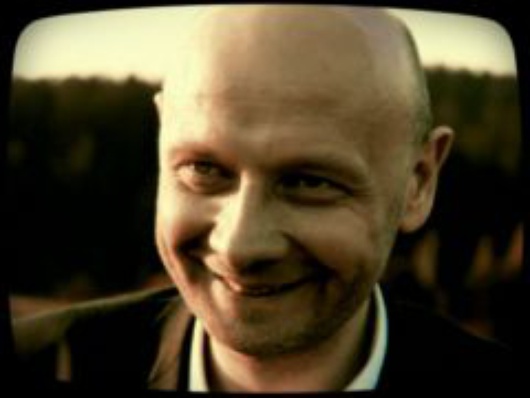 The appreciation of experimental smiles

Traditionally, film makers invite special guests to the unveiling before the grand opening. That night the church of Saint Catherine was overcrowded. The cosy whispering hushed when young, warm and sincere people, just like their film, showed up on a stage. After it travelled the international film festivals in Munich, Prague, Hong Kong, Belgrade, this unique project waits for appreciation in Lithuanian cinema and the television cinema awards "The silver crane".
The spring in the screens
For the first time NOROUTINE shone on the big screens at the international film festival . This festival, organized for the thirteenth year already, revitalises the young first-timers, actors, movie directors, producers, cameramen and all lovers of alternative cinema. Pupils skipped their lessons, romantically swinging pairs and even working people, who took a special cinema vacation, could enjoy the rich program of the festival this year. This year, the festival, which was born in the legendary cinema ,  already said it's adieu to the lovers of non commercial cinema in Vilnius, but in Kaunas, Klaipėda, Panevėžys and Šiauliai you can still catch the screenings of selected movies.

NOROUTINE producer - LINA DRIŽYTĖ -

<noscript> <a href="http://app.nextstat.com"> <img SRC="http://dce.nextstat.com/logging.php?ac=896&ns=1" border="0" alt="Realtime website analytics" /></a>