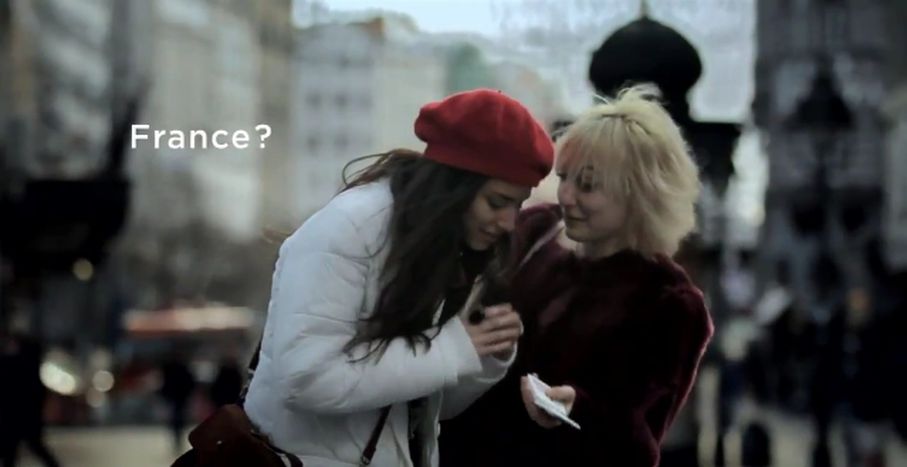 'Hidden treasures of Europe': comparing Balkans, Turkey to EU in one minute
Published on
'So similar, So different, So European.' A dreamy promotional video released in February 2012 compares the EU, Turkey and Balkan in a touristic and utopian bubble. Is Belgrade really like Paris? Six young Balkan voices react
Thirteen years after American bombs fell on Belgrade to stop ethnic cleansing of Kosovo, the latter has become an independent country and Serbia is an official candidate to join the EU, after Croatia will on 1 July2013. Yes, everything is looking much more 'European', at least according to this new video from the European union's 'enlargement' directorate-generale:
Aca, Serbia
'It's nice for us to be compared with Paris, we really always aimed for that. It's a bit like a fairy tale compared to the comments below the video; we will never reach an agreement on what is what on the Balkans, but in these few seconds I got a glimpse of the European spirit.'
Sladjana, Bosnia
'It looks like the eurovision song contest advert - kitsch and old-fashioned.'
Milena, Serbia
'I like this video. Nice scenes and music, a creative approach. It's not really okay to separate Kosovo (in the video it is compared with Spain - ed) since the question is not resolved yet, so a better approach would be to show the name of cities rather than countries. A capital doesn't always reflect the true picture of a whole country, especially in this region where the cities are more developed. Decentralisation is still an unknown noun.'
Boris, Macedonia/ FYROM*
'Everything is packed into the video really nicely. The EU is about unity in diversity but its citizens should get a chance to see why we're all unique, try to encourage them to explore and not be afraid of unknown cultures. Being different is not scary, but something that will enrich the EU. I wondered why the video doesn't compare Macedonia/ FYROM with Greece; we both suck at the economy, have huge levels of corruption, our politicians are our biggest enemies and we have old-looking architecture - ok, so ours is made out of plasterboard, but …'
Marin, London
''Hidden treasures of Europe' indeed. After seeing this clip three times I can conclude that they are really hidden somewhere because the only thing that I saw are a few well-known tourist destinations, buildings and one plasma TV. The Balkans are a vibrant colourful firework of cultural diversities. This is an unimaginative slideshow of parallels between what at first sight look like generic western destinations. The goal of the video is to show an EU audience that nowadays they have colleges in Macedonia/ FYROM, TV stations in Kosovo, skyscrapers in Turkey or theatres in Croatia. It guides the viewer to a stereotyped kind of thinking such as 'what big achievements for those people down there who rode donkeys until yesterday.' Thumbs firmly down.'
Vasilka, Macedonia/ FYROM
'I like the creativity behind the idea. The video left a big impression on me for its originality. By comparing the countries of this region with some of the EU member states, this video breaks down the 'prejudices' about the level of development and culture in this part of Europe. It also shapes them by highlighting the fact that the EU is open for something 'similarly different' only now.'
What do you think of the video? Post your comments in the box below the article!
*FYROM, former Yugoslav republic of Macedonia, as referred to formally and by the UN
Image still and video (cc) bobmeal/ youtube