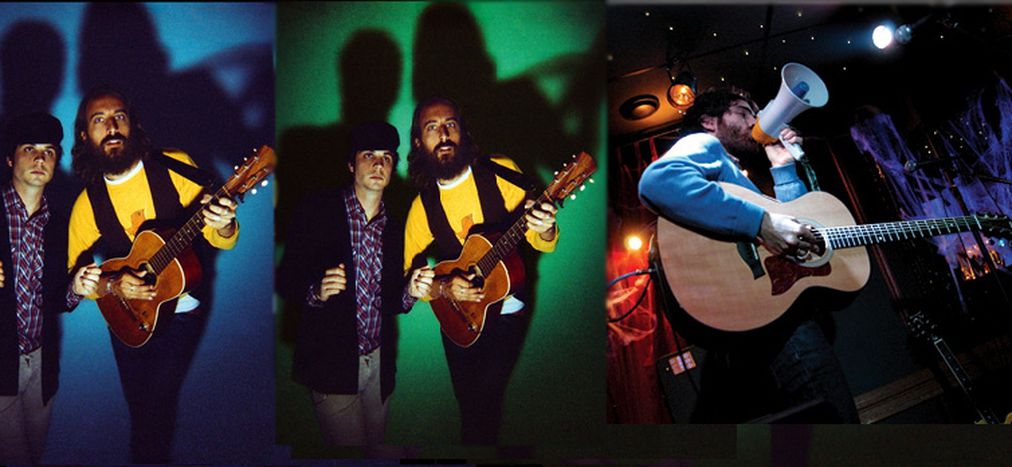 Herman Dune vs. Vandaveer: transatlantic anti- & alt-folk
Published on
An American plying his trade in Europe and a Franco-Swiss exporting his 'anti-folk' to the American continent – that place where a guy called Dylan's first notes were heard. Interviews
He lives in Washington but has managed to create a buzz in Paris and Brussels. Since the release of his first album Grace & Speed (2007), Mark Charles Heidinger (alias Vandaveer) has often been compared to certain of his illustrious compatriots - Bob Dylan or Leonard Cohen.
Masters of songwriting that David-Ivar Herman Dune, leader of the Franco-Swiss group Herman Dune, was also listening to over in Old Europe. Record industry, inspirations, encounters… From one continent to the other, what varies? The spirit of folk or the money in it?
David Herman-Dune: 'the American anti-folk scene really inspired us'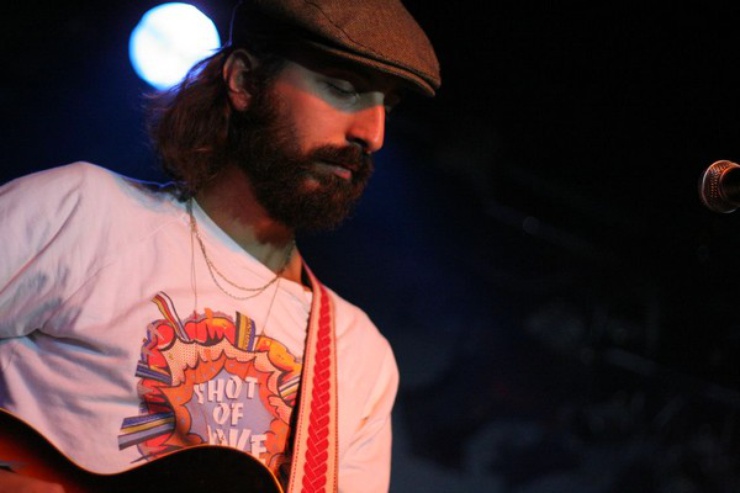 How has the trajectory of Herman Dune come to take an American direction? What do you make of this new audience?
I've always loved the United States. A large part of my family lived there when I was a child, and going to visit them was a really exciting adventure for me. Before I even really knew the country, I was dreaming of the landscapes that might accompany the songs of Bob Dylan, Chuck Berry, Harry Belafonte, Ray Charles, Fats Domino, The Coasters or Leonard Cohen. Then I discovered Brooklyn and New York around the start of the decade. I discovered a language, a city, an environment that I didn't want to leave. Coming into contact with artist friends in New York enriched my writing and my performances, and the so-called 'anti-folk' scene was the first scene that Herman Dune was really part of, and which we were collaborating with from 2002 to today.
The folk-rock tradition essentially has its roots in the US. How do you inspire confidence, coming into it as a Frenchman?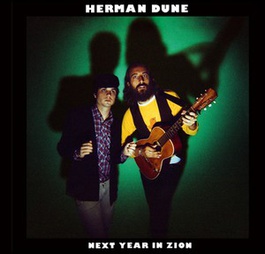 I asked myself the same question before I played regularly in the US: How can I bring something to people who've had Bob Dylan at home? It was intimidating. But playing and going on tour, I found such an open-minded audience, with such a thirst for new songs, new choruses, new rhyming, that it was much easier than I thought. Honestly, it was in America where the question of my background, my passport, my address seemed to matter the least. I think that, in a country of immigration like that, people are used to caring more about talent and hard work than about roots. My friendships and collaborations with Jeffrey Lewis, Kimya Dawson, Little Wings (Kyle Field), Toby Goodshank and lots of others only helped me during my travels and the making of my albums.
Is it easier to bring out a record and organise a tour in Europe or in the States?
In Europe, culture is so revered by institutions and the whole touring infrastructure has a kind of ease and comfort to it that you just don't get in the US. We were able to tour in brilliant conditions, in great venues with great acoustics, long before we were a 'profitable' group. The kind of benefits that you enjoy in European concert venues gave us a great cushion for fulfilling our artistic visions.
'Europe doesn't compare to the healthy competition in the US'
Equally, European record labels are accustomed to treating artists with a lot of respect and deference, and there are minimal commercial obligations weighing on them. It's great not always being under pressure in terms of record sales. At the same time, the healthy competition in the US, the number of likeminded artists per square metre with a similar style that you find over there… Europe doesn't compare. We've mainly collaborated with American artists and the musicians on our records are often Americans. The reception we've had for our lyrics and for details that mean a lot to us is fantastic in the US – really gratifying. We've had a lot of luck with our albums and concerts, a lot of happiness in both Europe and America. It's hard to say which has treated us better.
Herman Dune's latest albumNext Year In Zion (EMI)was released in October 2008
Vandaveer: 'It's easier to tour on a tight budget in Europe'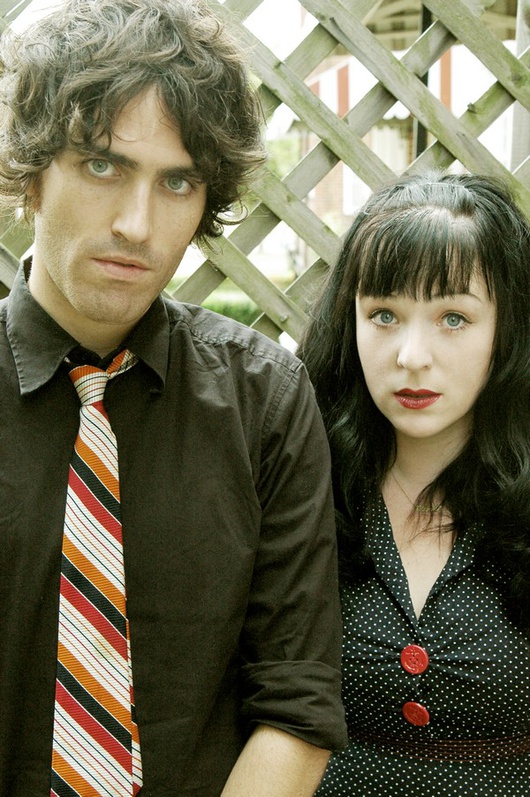 You're not European, but it seems your career puts down roots in Europe too. How did it happen? 
A couple of friends and I booked a three-week tour through the UK, France, Netherlands and Germany back in the fall of 2007. We relied on the good graces of friends. One such group of friends of friends in Paris had/ have a label called Alter K Records. They seemed really excited about my first record. I was obviously excited about their excitement. It seemed like a excitably good match. We've been coming over every six months or so since and things are progressing swimmingly.
Have you been living in Europe for a while?
I might try and do just that one of these days. Right now I call Washington, DC home, though I was raised in the great state of Kentucky. DC's been home for almost five years now. It's not quite Paris or London, but it's a damn fine place to call home.
You toured Belgium and the UK in April and May. How was it? 
One common thread that seems to run throughout Europe is a general inquisitiveness for Americana music. Curiosity seems to be a bit higher here in the old world. The pace of life in Europe is more attenuated for enjoying life. In the States it can feel a bit like a rat race, with everyone scraping and clawing to get ahead. France has been kindest to Vandaveer thus far. We know a lot of kind and loving souls in the UK, too.
What are your sources of inspiration?
Inspiration is the same no matter the geography or location. The ability to let things inspire you really comes from within, whether or not you allow yourself to take in your day-to-day goings on with an open eye. The more time you give yourself to just experience life and live it, rather than try to master it, the more inspired you will generally be. It's a constant struggle though, there's no slowing the pace of things; the great clock ticks on, time being linear and all.
How hard is it to make a living as a folk singer in the USA?
It depends on one's definition of 'make a living' - for some that requires a lot, for others not so much. I've found the European market more accessible, but things are gradually progressing in the States, too. It certainly is easier to tour on a tight budget in Europe because you have comprehensive train systems here.
It can take days and days to get around the US
The US is just so vast, it can take days and days to get around. On top of that, getting around the US almost always means lots and lots of driving. It's a triumphant feeling when you finally arrive in the next town in the US, but it can wear you out pretty quickly, too. It's the life we choose. C'est la vie, eh?
Vandaveer's latest record 'Divide & Conquer' (AlterK/Discograph) was released in France, Belgium and Switzerland in March 2009 
Translated from Herman Dune et Vandaveer: folk transatlantique