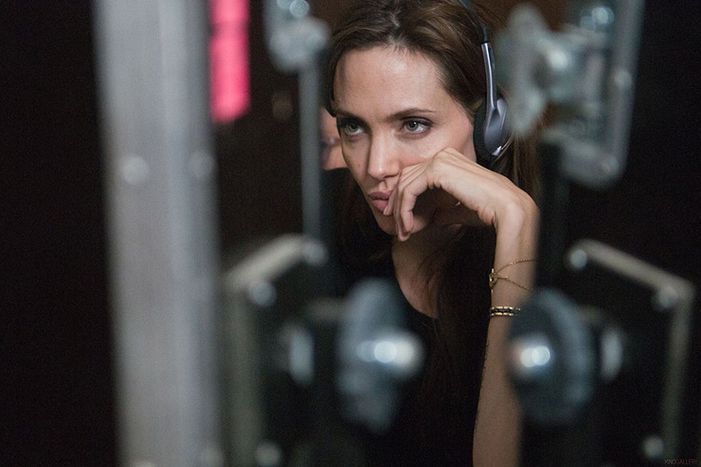 Heartbreaking Movies Of Staggering Bosnian Conflicts
Published on
Sixteen years since the end of conflicts, Bosnia is becoming the 'promised land' for moviemakers from Hollywood and Europe starving for a real commercial war story. Is the tragic Bosnian story finally beginning to make money?
On 8 September the Spanish Oscar-winning actress Penelope Cruz was shot scenes at Sarajevo international airport. Italian director Sergio Castellitto's new film Venuto al Mondo ('Into The World', 2012) is based on (his wife) Margaret Mazzantini's bestseller about a single refugee mother bringing her 16-year-old son back to Sarajevo, where his father died in the 1992-95 Bosnian conflict.
Is this a new cinematic trend? To produce melodramatic films about the Bosnian conflict past?
War films, at least in my opinion, were made of ongoing war stories such as Behind Enemy Lines (2001) or be terrorist-paced (The Peacemaker, 1997). Now, 16 years after the end of the Balkan war, these type of stories have evolved to explaining human relationships, and the ordinary people's lives which were deeply affected by the war. The fashion of making heart-breaking war Bosnia stories got Hollywood going thanks to actress Angelina Jolie, who first showed up in Bosnia as a goodwill ambassador for the UN's refugee agency in 2010. She has said that the screenplay In The Land Of Blood And Honey, her war-era love story between a christian Serbian man (Goran Kostic) and a muslim Bosnian woman (Zana Marjanovic) was inspired during a bout of flu in quarantine in her house in southern France. After a rocky start offending Bosnian war rape victims before shooting began – at one point the Bosnian authorities cancelled a filming permit – her work won her an 'honorary heart of Sarajevo award'. It was almost touching seeing Jolie moved to tears as the audience took to their feet for a standing ovation. 'I told Brad in the car I was afraid I was going to cry,' she said.
Talking about the past is not a bad thing. It is very important for people in Bosnia to talk about what happened during the war and even after. If we leave the past behind, we will never have the chance to recover. Art can help a lot, particularly movies. But there is a certain scepticism with Hollywood movies. Their stories will be made only to please large audiences and make money. Our filmmakers should and could do better work; more introspective and honest films.
In The Land Of Blood And Honey is released on 23 December 2011
Image: main © courtesy of kinogalerie/ movienewz.com