Headscarfs from Europe's presidents on Mars
Published on
Are you waiting for the snow in Tallinn? Bothered about a piece of cloth in Turkey? Or taking a politics lesson with McCain? The latest news from our babelblogs
Where is the snow in Tallinn?
14:51. Katri is sitting armed with a candle in the dim light of her room in Tallinn. With a friend, she desperately awaits the snow. It's bitterly cold, but there is still no snow. The only things to do are go to the sauna, hibernate in southern Europe and dream of the sun or hop on a sun bed. Those who happen to find themselves in Tallinn at the moment, be they Erasmus students or there simply for a holiday, should wrap up warm – very warm!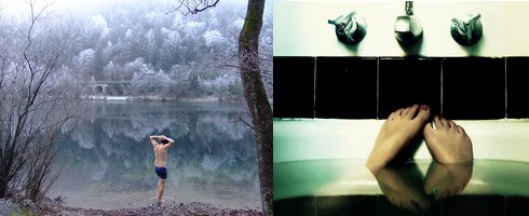 Tallinn: hot in winter (Photos: brain farts/ Flickr; Meredith Farmer/ Flickr)
Tallinn babelblogger Giovanni presents his video of how you can think secret 'warm thoughts' in the iciest country in Europe:
Cafebabel.com Tallinn
Is Turkey (ditching) the headscarf?
Turkey's parliament has lifted the headscarf ban in universities,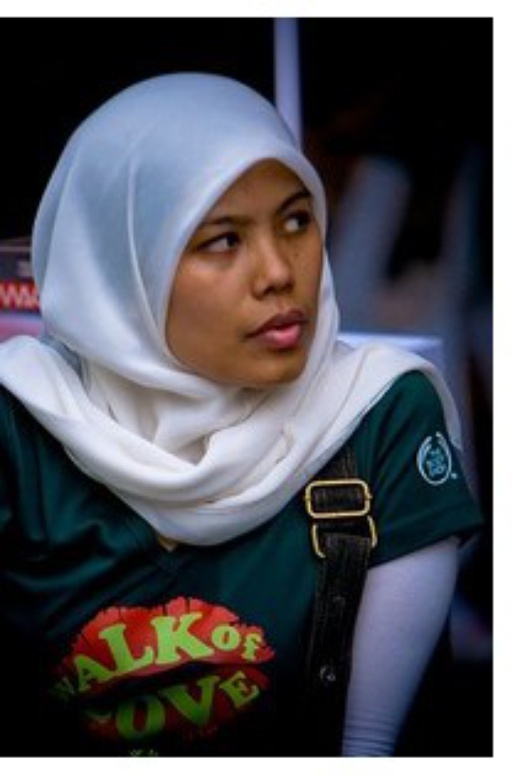 explains our German 'Islam in Europe' babelblogger 'Common-man-in-Europe'. From a distance, he finds the debate about a piece of cloth appears rather astonishing. Because the ban has kept Turkish women away from university for a long time, Common-man sees the abolition as liberalisation. He criticises pro-Islamic prime minister Recep Tayyip Erdoan's two-faced mediating in the matter.
'We must finally admit that it was a shame to forbid headscarf wearing women to go to university,' adds Ozcan Tikit, babelblogger from Istanbul. Tikit compares the discrimination with that of racist white America at the start of the last century. Black people were forbidden to enter public places or take a seat on a bus next to a white person. The German-Turkish conclusion is that the latest ban overturn is a good step in the future of a democratic Turkey
Sarko-galactic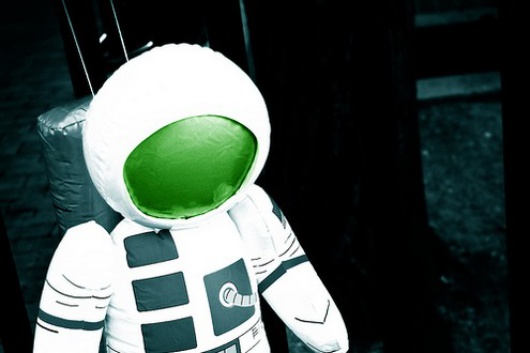 (Photo: B Tal/ Flickr)
The French and European future lies on the planet Mars, according to Madrid-based babelblogger 'Filipaisimo' in his clever cinema and politics blog 'the light and the darkness'. French president Nicolas Sarkozy announced plans to send more astronauts into space in January 2008. He should get in a pretty spaceship himself and explore space, is the wishful thinking of the blog's author, who goes on to compare how Hollywood has partnered the stories of fictional presidents and martians in such films as Tim Burton's Mars Attacks
Kaczynski's US elections nightmare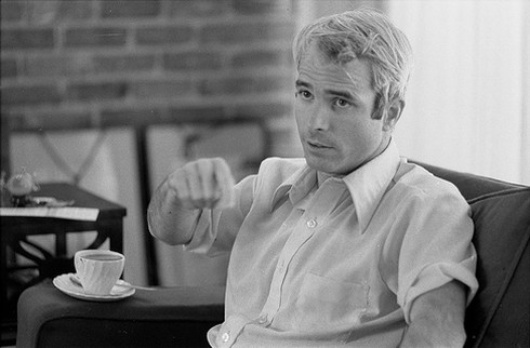 The easily distorted memories of Republican frontrunner John McCain seem just as extraterrestrial. A video which recently emerged claimed that the Russian 'puppet player' and outgoing president Valdimir Putin was the president of Germany. Embarrasing lapse. Polish babelblogger Kaczynski, who is based in Brussels, suggests three terrible scenarios that could wrap up the presidential elections, including: 'Mike Huckabee becomes US president. This guy would be worse than Bush...'
In-text photos: (brain farts/ Flickr; Meredith Farmer/ Flickr), (elenhouston/ Flickr) (B Tal/ Flickr), McCain 1973 (Library of Congress/ Flickr)
Translated from Kopftuch auf dem Mars: Mach dich (B)logger!