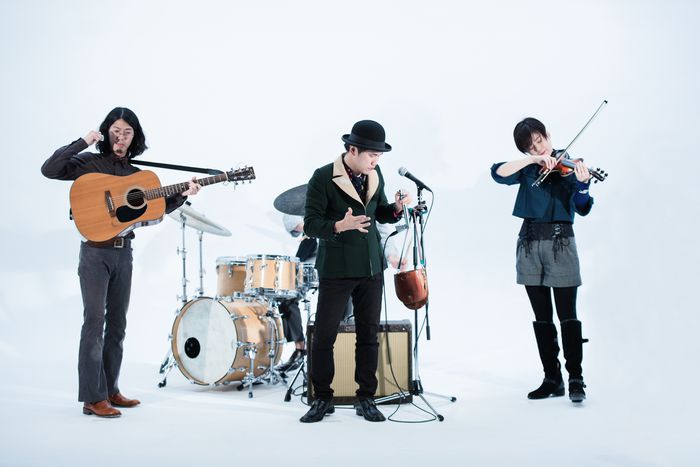 Harmonica Creams: When Japan meets Celtic blues
Published on
Translation by:
Margaret Morrison
From bodhráns to bagpipes, a Japanese band has dedicated themselves body and soul to Irish music. With four albums that settled down comfortably in the Japanese charts, Harmonica Creams has become something of a reference in the land of the rising sun. We sat down with the band's leader in Paris to find out why. 
Straight from Japan, Harmonica Creams are inspired by the ancient traditions of Celtic music. Earlier this summer, the band was on tour throughout France and Spain. A starry-eyed dandy with a bowler hat jammed on his head, Yoshito Kiyono, is the harmonica player and leader of the band. In a mix of English and French, he recalls his first steps: "As a student I played a lot of blues, soul and rock. I also loved exploring all kinds of music from around the world such as flamenco, Arabic or Mongolian music. But what really got me going was Irish music. I was fascinated. When I listened to a compilation album I had unearthed at the library, I felt a sort of nostalgia and tenderness I couldn't find in Japanese music," Yoshito reminisces. The musical references that influenced him throughout his journey were The Chieftains, Martin Fay, Bothy Band, Flook, Sharon Shannon and Kila.
Circus school, jam sessions, and a European tour
In 2001, Yoshito Kiyono met Koji Nagao at Tokyo University. They began the groundwork together, Yoshito on the harmonica and Koji on the guitar. Then in 2005, Koji spent six months in Ireland to immerse himself in the Gaelic style, and Yoshito went to Paris to study juggling and mime at a circus school. "The idea was to find my own stage presence," Yoshito explains. However, the pair did not lose touch. In 2008 they met up in Japan for their first tour. It was then that Koji introduced Aiko Obuchi, a professional Celtic music violinist, to Yoshito. It had taken 7 years, but the trio was complete.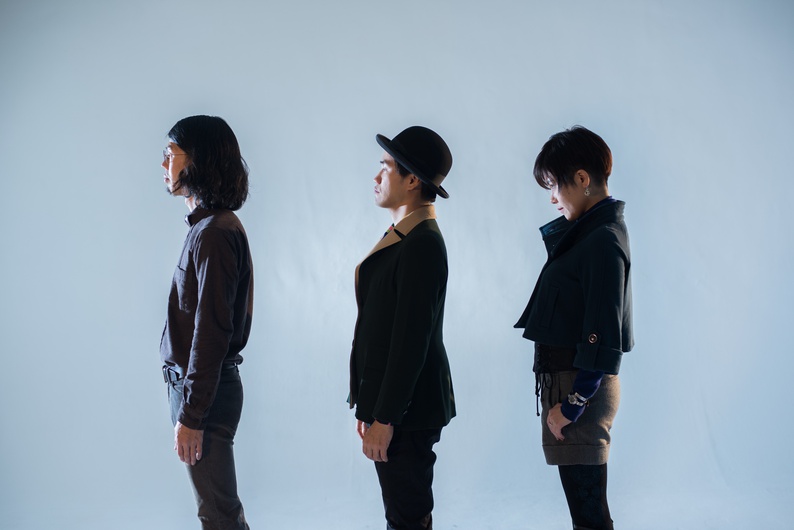 Since then, they have constantly been exploring new horizons. Still based in Paris, Yoshito took part in jam sessions every evening. The rest of the time, after his circus school classes, he composed for the harmonica or the guitar, sent the melodies to his acolytes, and every year they met up in Japan to refine the whole package. Together they trawled the Japanese music scene reciting blues, funk, jazz and Celtic songs, all with their own distinctive Japanese soul, which makes them stand out. "In Japan, people don't really know Celtic music, even though over the last 30 years we've heard it a lot on TV, in films or in video games. At any rate, they love dancing to it at concerts!" explains Yoshito. Their first album came out in 2011, and opened new doors for them. In 2012 they played at the Ortigueira festival in Spain, a must for Celtic music fans, which attracts over 100,000 fans every year. Harmonica Creams won first prize. The following year, they toured Europe with their third album. 
"The Alchemist's Experiment"
Their fourth album, Futura Ancient Alchemy, was recorded in Spain with guests Brian Finnegan (Flook's flutist), Calum Steward (bagpipes) and Eamon Rooney (Ireland's bodhrán champion four years running). Harmonica Creams saw this as a great training ground. "By immersing ourselves in their deep Celtic roots, and by juxtaposing that with our personal approach, we tried to bring about a new style. Like an alchemist's experiment, what emerged from this raw material was a completely new alloy," Yoshito says. An album came from the collaboration as well as the ultimate recognition from their idols: "These Japanese musicians have completely assimilated Celtic music and play it to an amazingly high standard. It's incredible," enthused Brian Finnegan from the band Flook.
However, the group is not only inspired by the past. For their last album, Harmonica Creams has also integrated electro and rock. "To tell you the truth, I don't consider our music as belonging to a specific genre, it's not exactly blues or Celtic music. And then we change and develop our tracks on stage as well," clarifies Yoshito.
Success finally appeared: upon release, their album has taken up residence at the top of the World Music album chart in Japan and on the online platform EthnoCloud. A success story emerges from Japan. 
---
Want to write for Cafébabel? Submit your ideas here. 
Translated from Harmonica Creams : la crème du blues celtique au Japon