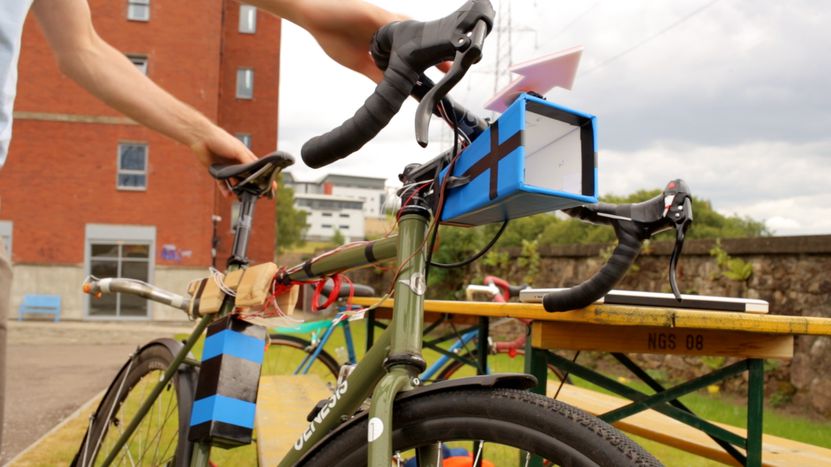 Hack your bike! 
Published on
Hackathon - a portmanteau of the words 'hack' and 'marathon' - has rapidly become a buzzword and it seems it has entered all areas of human activity. Cyclehack is about a collective hacking bikes. Over the weekend of 24-26 June, 30 cities from Melbourn to Cape Town took part in this global event. Cafébabel was curious to see what would come out of Cyclehack Brussels.
We give you tools, you give us hacks
For its second edition, organisers of Cyclehack Brussels were aiming at prototyping methodology rather than software programming. As Marlies Deforche, one of the organisers, says: "not every hackathon should be about apps".
To push the cyclehackers to tackle the DIY approach, partnering ateliers of Cyclo Molenbeek and Fablab.iMAL have opened their doors, empowering the participants with all kinds of tools from a bike wrench to a 3D printer.  
The event launched on Friday night with introductions and several cyclehackers from 2015 edition. Pierre Dornier, presented Velofabrik, an idea of producing bikes locally which grew into a sustainable project.  Next comes the ideation phase : the participants discuss and identify the barriers to cycling in Brussels. Once written down, all participants could hang the barriers he thought of on a rope and then read the others'. 
Safety First
For an observer - like us - who left the hackathon on Friday evening to come back for pitches presentation on Sunday afternoon, it was like magic. Barriers like 'slippery metro air piper' or 'how to express your frustration in traffic' have turned into something tangible through a hands-on approach and try-and-error method. 
No less than 8 teams have presented their ideas, usually working in small groups of 2-3 people. The most serious and vital problems addressed at the Cyclehack Brussels were the holes on the streets of Brussels and slippery metro pipes which are dangerous for cyclists. However, more needs to be done by joint forces of community and municipalities to enable safe biking in Brussels.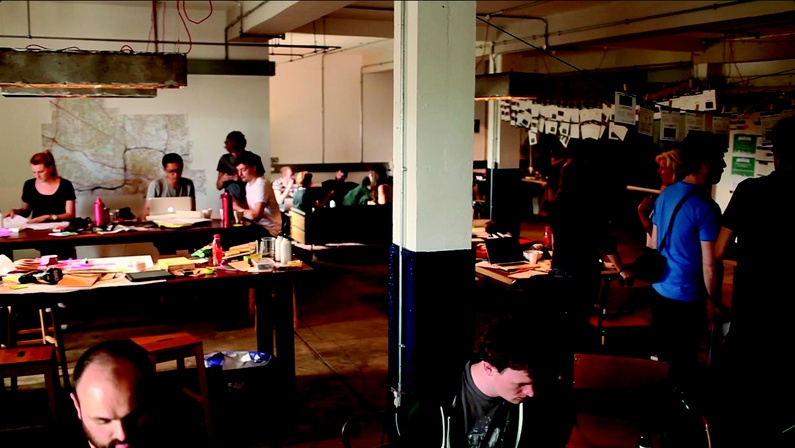 And the winner is...
Should there be a prize for the most ubiquitous cyclehacker, that would definitely be one of  its organisers Jonas, who took part in three projects.  Thus, he increased his statistical chances to win, which he eventually did. 'Velo Psht Psht', as the project is called, let you mark your bike land and therefore, claim your space on the road.
A simple yet genius construction of some wire and paint spray allows you to do it with the ease of signalling with your bike horn.  With the production cost estimated as 15 euros, the project has got admirors on site; seems like the first orders are about to come.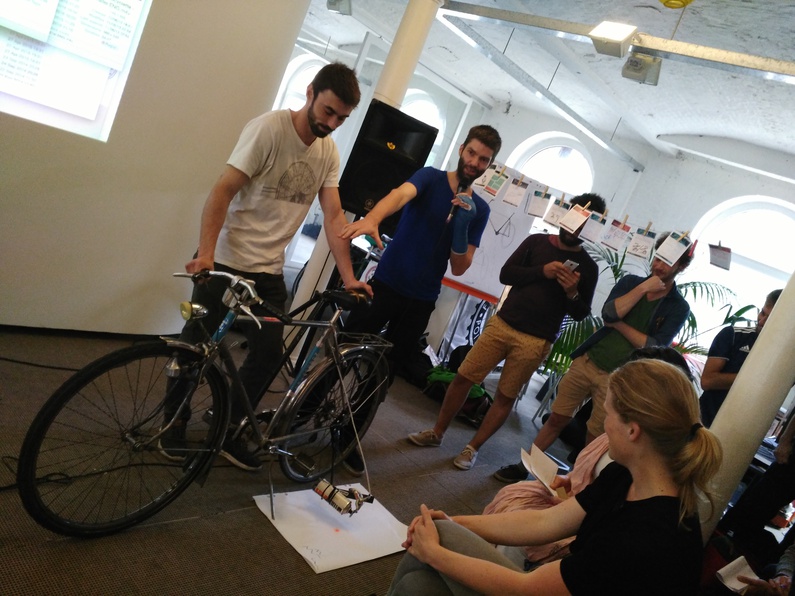 The other solutions
Ket Lamp, a customizable LCD screen to express your feelings on the road. It addressed the lack of interaction between the cyclists. Equipped with Ket Lamp underneath his seat, a cyclist can let his emotions go. There is certainly a reason why the project had a slogan "with love from the bottom of my ass". 
Skyrack joined two problems, the lack of bike parking space and the abundance of garages, into one solution. "A cloud storage for bikes" - as someone called it in the audience - is a handle enabling to park the bike on top of the garage box.
Velo M2 was about creating a changeable module that can be attached to a bike and be a multifunctional add-on: from a mobile energy source to an open air cinema.