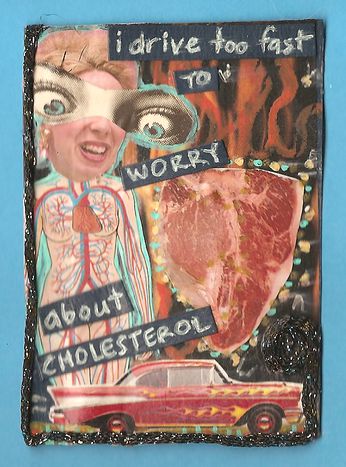 Green-many: top marks on environment before elections
Published on
Germany is always thought of as being top of the European class when it comes to sustainable development. Politics makes the rules, but there's still a way to go in terms of individual action and certain taboo areas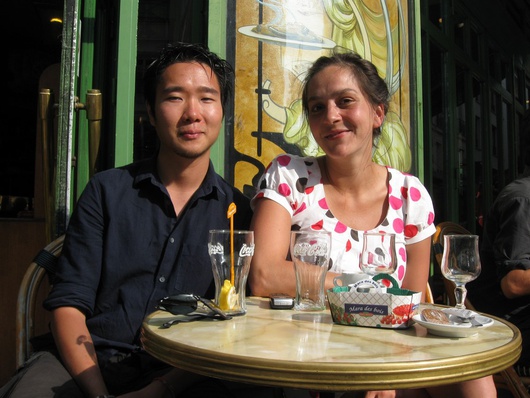 Mélanie and Philippe are sitting on the terrace of a Parisian cafe, sharing a punnet of strawberries while enjoying the last of the day's sunshine. The two twenty-somethings took part in the Report-Terre ('Earth Report') programme for France 5, where the TV channel sent ten people aged 20-27 off across Europe to find green initiatives. The time has come to reveal their findings: the greenest Europeans are definitely the Germans, according to them.
Philippe enjoyed the air quality in Freiburg and Schonau. 'I normally have trouble sleeping – but I've never slept so well as I did near the Black Forest.' Meanwhile, Mélanie stopped over in Munich. From 'Organicade' to organic food being sold on trains as well as the bars that specialise in organic beer, it's how seamlessly environmental responsibility is integrated into life in Germany that made the biggest impression. 'I'd never seen so many bikes with trailers as I did there', remembers Philippe, still surprised.
'In France, we tend to speak more about Scandinavian countries, because their projects are more impressive'
'In France, we tend to speak more about Scandinavian countries, because their projects are more impressive,' the young engineer continues. 'But the people who live in the northern countries are less aware of green issues than the Germans, perhaps because they're less affected by them,' points out Mélanie, who lives in Norway. The explanation they give for this awareness is that of politics: 'The German green party is stronger than greens are elsewhere,' says Mélanie, referring to the recent European elections.
9% more energy from renewable
There is no doubt for Carola Wesbuer, member of the German young greens. 'Politics makes a difference through laws and through taxes,' she says, immediately citing the renewable energy law, the jewel in the crown of German ecological action. 'Thanks to this law, we've gone from renewables supplying 6% of energy demands in 2000 to 15% today.' Along with politics, the next most important role goes to NGOs and the media, according to Carola, or to businesses, according to Mélanie. She cites the example of HIPP, a baby food company. As well as having an ecologically sound product, the whole organisation is green: 'Recycling, solar power, a pay structure that promotes bike usage...'
So what are the challenges to come? Drivers going at 200km an hour on the motorways, Mercedes priding itself on its eco-friendly Smart cars when they sell thirty times more of their bigger saloons. 'Germany getting greener depends on people's personal decisions, such as the issue of speed,' says a spokesperson from Greenpeace Germany. Like the Greens, the NGO is campaigning for a 120km/h speed limit on motorways. 'Germany is really depending on its car industry during the current financial crisis. It's an opportunity to change how things are done,' says Philippe, the French Report-Terre presenter. 'They can innovate and encourage different patterns of consumption.'
Economy and eco-measures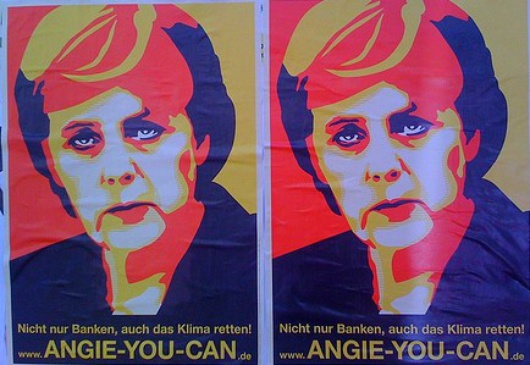 The eco-economy approach annoys Mélanie. 'I was a bit disappointed to realise that the main driving force behind initiatives is economics, not the environment. But if that's what you have to do to get change, why not?' It's a strategy that Angela Merkel's party is hoping to use in their plan to reduce unemployment levels.
A few weeks away from the elections, the anti-climate change movement is in full swing attempting to influence voters. There are still many who don't agree with them. Chasing victory on 27 September, the greens remain focused on the key points of their manifesto: 'Invest in renewable enemies to fight against coal, nuclear power and the economic crisis. Tax those who waste the most. Create a million jobs in renewable energy, education and health.' The verdict will come on the evening of 27 September.
Image: (cc) CoffeelatteCindy B/ etsy.com/shop/MyTelltaleHeart
Translated from Allemagne : mention spéciale pour l'écologie ?