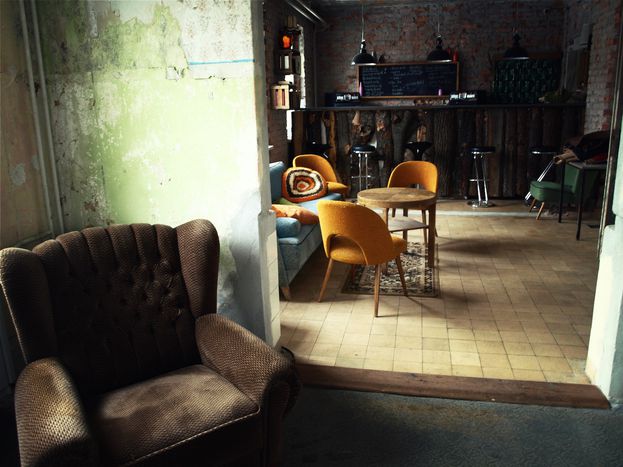 Görlitz, Come From the Dead
Published on
Over the last two decades, Görlitz and Zgorzelec, like many Polish cities post-1989, have undergone rapid changes. On the German side of the border, parts of the city are derelict. Now, young people are figuring out what to do with all the empty spaces.
Zgorzelec appears like any other Polish city—a mixture of old, beautiful buildings amidst ugly billboards. The main street is crammed with small tobacco shops, and leads to the Pope John Paul II bridge over the Nyssa River. It's a typical Polish mix of the sacred interwoven with the profane.
As soon as you cross the bridge into Görlitz, which serves as a symbolic border, you can sense a difference. And it's not just the Germans' love of order and the archaic Gothic fonts on street signs: Görlitz's streets are mostly filled with pensioners and school children, the main street seems like the set of a Western film and shopfronts with their missing windows appear as if looted by cowboys.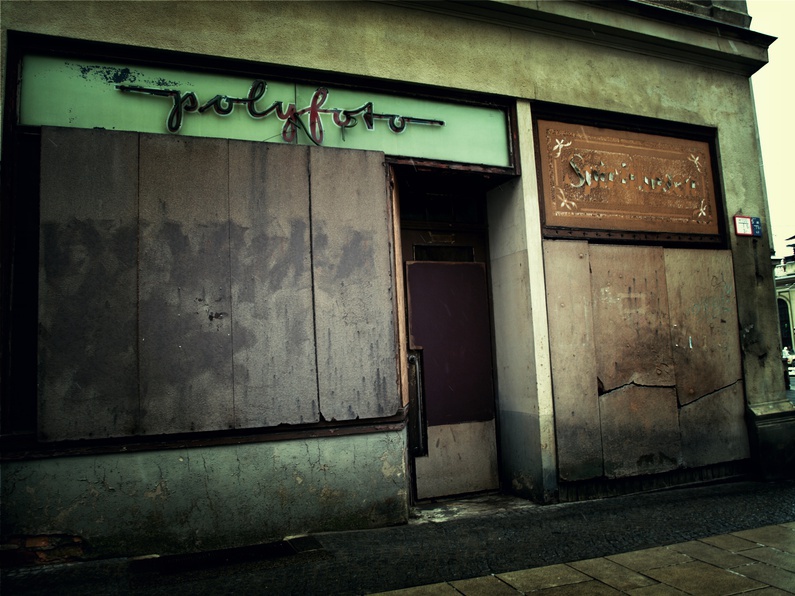 The reasons for this have their origins in the Fall of the Berlin Wall 25 years ago. "You would definitely notice if roughly 10,000 people were to suddenly leave", says Daniel Breutmann, chairman of the association goerlitz21. During the communist era, many people fled in search of a better life in the West. But since the collapse of communism, the migrants' numbers have exploded, and Görlitz is no exception. East Germany has now lost nearly two million inhabitants, or 13% of the population.
As industry and infrastructure crumbled, lots of old factories and municipal buildings became derelict. "Sometimes people break into abandoned buildings just to steal old door frames", says Daniel. Zgorzelec, on the Polish side of the border, has fared slightly better and doesn't have to fight brain drain and migration to the same extent. 
Empty spaces as part of the future? 
To stop vandalism, break-ins and dilapidation in Görlitz, Daniel Breutmann and his association take part in the online project Leerstandsmelder, which is located throughout Germany. Its online platform allows people to not only report empty spaces, but also search for them. Goerlitz21 serves as an agency that processes formal requests to use and rent spaces. Some have come from the German-French television channel ARTE, as well as from the Babelsberg Filmstudios, one of the oldest film studios in the world. But there have also been commercial requests for shops and storage spaces on Leerstandsmelder. "Aside from well known empty spaces in Görlitz, such as the city hall, the RAW train yard in Schlauroth or the capacitor factory, there is a lot of hidden commercial and private real estate", Daniel explains.
The Kühlhaus, for example, was built in the '50s and was just being renovated when the Berlin Wall came down. The monumental building, which was used as a means of refrigerating food, wound up becoming a ruin. But recently, the Kühlhaus has risen from the dead. In 2008, young people from the area were looking for a space where they could organize events. In contrast to cities like Berlin, Warsaw or Vienna, Görlitz lacks the kind of venues that would appeal to artists, hipsters and partygoers. The Kühlhaus seemed the perfect place—it's outside of town, but connected by public transportation. The space is enormous and has a large garden outside that's perfect for hosting open-air events. But its interior was in complete disarray, the floor was overgrown with grass and weeds, and the windows and roof looked like decaying pieces of refuse.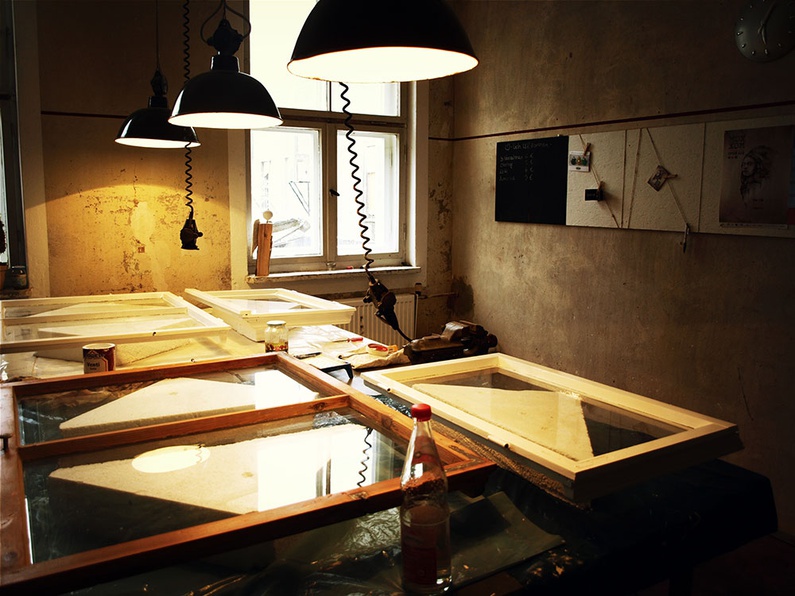 "We're using the past to create something new", says Nadine Mietk. "Like right now, I'm repairing and painting window frames." There are about sixteen volunteers like her, people who are helping with the renovation of the Kühlhaus. The air is filled with the smell of paint and solvent. A shelf that's propped up against the wall has been brought here from a local school. With retro furniture and an old school radio, the entire space looks like a vintage collector's dream. 
Ironically, abandoned buildings like the Kühlhaus may be just the opportunity for Görlitz  to come back to life. "These empty buildings are great outlets for the creative economy as well as for young people", says Juliane Wedlich, one of the Kühlhaus managers. "There are enough cheap and free spaces here that can be used for alternative projects in culture and business". In 2012, the team organized the first MoxxoM-Openair—an electronic music festival that's grown into a three-day event. And as of 2015, they've been receiving a large sponsorship from the Robert Bosch Foundation.  
Youth as city planner
With their project Jugend.Stadt.Labor Rabryka (Youth.City.Laboratory Rabryka, Ed.), the local organisation Second Attempt has an equally positive impact on the cityscape of Görlitz. Through its cultural and artistic workshops and projects, Second Attempt aims to mitigate the hopelessness that the youth in Eastern Germany feel. "We believe that we can guide young people to start their own initiatives", explains Erik Thiel, one of the project volunteers. "They need to participate to shape their living space and to actualise their dreams for society, apart from simply being consumers". Rabryka was developed by a group of young people at the Fokus Festival, where young Germans and Poles—not just from Görlitz and Zgorzelec, but from all over Poland—gather together.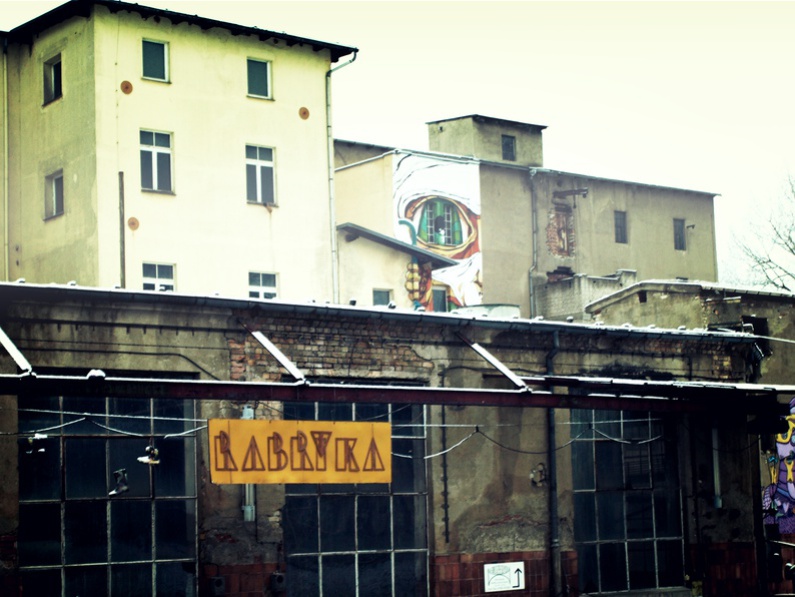 Rabryka is now located in the Energiefabrik, a former factory used to meet industrial demands for yeast production. Although industrial barrels and train rails are reminiscent of the factory's past, its large and elaborate graffiti are testimony to its modern uses. Whether through renovation, horticulture or musical projects, Rabryka aims to develop new ideas for urban development. "It's an experimental laboratory through which we want to bring the city back to life", says Erik. To achieve this, they network with youths, sponsors and local municipality. But there is also cooperation with organisations across the border in Zgorzelec. "Most of the events are bilingual", says Inga Dreger, who is a board member of Second Attempt. "However, the primary emphasis shouldn't be put on the German-Polish relationship because that should be taken for granted in the borderland". 
However enthusiastic the project managers and volunteers of Leerstandsmelder, Kühlhaus and Rabryka might be, bringing a whole city back to life isn't an easy feat. The number of organisational and bureaucratic obstacles can seem daunting, but they're not insurmountable. "Over the past few years, cooperation with the local municipality has clearly improved", says Juliane Wedlich. "There are some reconsiderations taking place, although we sometimes feel it takes too long. We hope that city officials realise the great opportunity that these empty spaces offer, and with this a chance for young and creative people to thrive".
Erik Thiel agrees: "Space always holds possibilities, but it also entails problems such as building stock, reducing noise emission or making arrangements for fire safety". Still, Erik, Juliane and the others are doing their best to resurrect Görlitz from the dead. Maybe one day in the near future, the city's main street won't feel like such a Wild West ghost town anymore. If you listen closely, you can almost begin to hear the saloon doors of the Kühlhaus swaying back and forth to the bustle of partygoers. 
This reportage was originally published in the e-magazine for Beyond the Curtain. You can read it here.

25 years ago, the Iron Curtain fell. Ten years ago, eight post-communist States joined the EU. But what do we really know about our neighbor on the other side of the border? Send your thoughts to berlin(at)cafebabel.com to become a part of the team of reporters.