Goran Bregovic: Balkans is everything but cool!
Published on
If you would have to put a face to the Balkan music, an average European will most likely think of Goran Bregovic. The producer, composer and the leader of Wedding And Funeral Band has been featured as one the headliners of the Sziget festival several times until now. Talking to cafebabel.
com reporters before his performance he commended the festival for not only featuring the mainstream music, but other stuff, as well. 
'When it comes to music, people tend to think that everything is on MTV. Of course, that's not the case. Different people listen to different music. The world is curious and smart. That's why people travel from all over Europe to come to Sziget and hear unordinary things. Only naive people think that TV features all of the music. For instance, I sell millions of records and I'm never on TV.'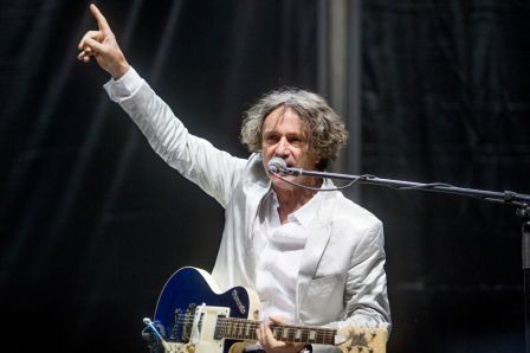 The key to Bregovic's international success was probably the fact that he was the pioneer of modernizing the ethno beats of Balkan and making them acceptable to other Europeans. Of course, it sure has helped that he has collaborated with Emir Kusturica by writing the music for some of his most prominent movies ('Time Of The Gypsies', 'Arizona Dream', 'Underground'). That kind of sound, based on brass band music and folk singing, opened the stage to many other bands with a similar performance. In fact, most of the acts on this year's World Music Stage, whether they come from the Balkans, Eastern or even Western Europe, have played the simillar kind of music.
'The Balkans is the last undiscovered thing in Europe. It's the border between religions and cultures, Catholics, Orthodox-Christians and Muslims and the music embodies those borders. It is the last interesting thing that Europe has. We are witnessing a moment that never happened before and that small cultures have such a strong influence on big ones. Not just in music, but also in film, literature, in cuisine. So, we are living in nice times.'
But when asked about the European perspective of the Balkans, Bregovic doesn't find it so interesting.
'We have had those cycles of despair and hope throughout history. At this point that cycle is in the point of where everybody are optimists. But, knowing our history, we have no reason to be optimists. I don't know if we've ever been a part of Europe. Apart from fighting wars together, we don't have any other mutual history. We don't have anything in common with Europeans, apart from dying for their causes.'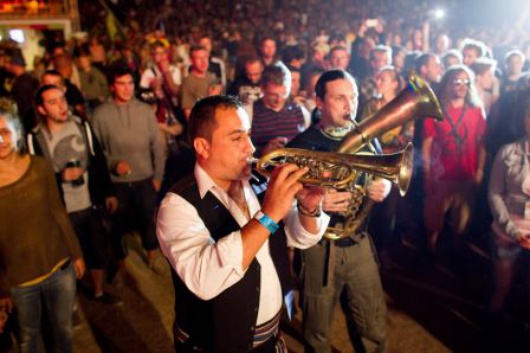 When we mentioned the debate entitled 'Balkans: Cool!' that cafebabel.com Budapest organized on the European Meeting Point of Sziget, Bregovic strongly disagreed with the description of his home region.
'Balkans is everything but cool. Cool means that something is modern and relaxed. What is there that's modern and relaxed in the Balkans – nothing! It is a place that is histerical, tragic, and if you're born there, you'll hear bad news all of your life. You love the place that it's stupid to love. Other people love their countries that are normal and smart, that have a history. You love one abnormal, wacky place.'
By Senka Korac from cafebabel.com Belgrade, Photos by Sandor Csudai (sziget.hu)