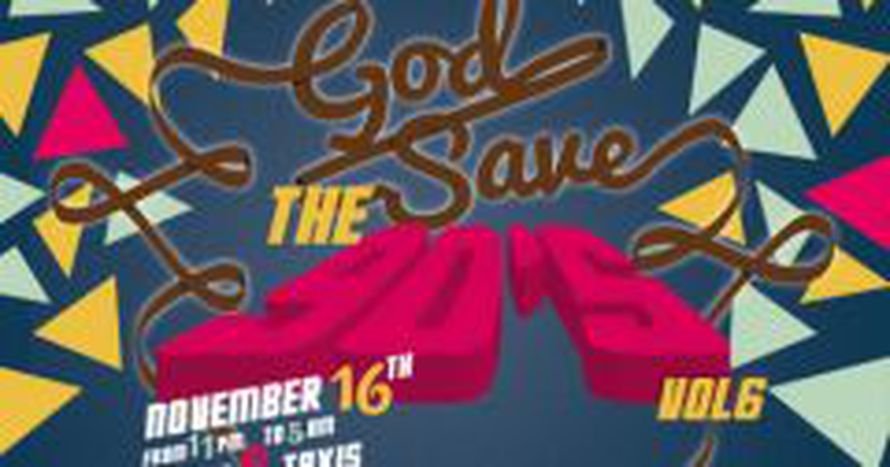 God save the 90's
Published on
By Marnix de Witte "I am blue, da be di da be da". Brings back happy memories? On Friday the 16th of November, the 6th edition of the popular party God Save the 90'sis organised in Tour & Taxi's. Already sold out, this edition once again promises to relive the youth of its 5000 visitors! 2 Unlimited, Ace of Base, Spice Girls, Backstreet Boys, Vengaboys and Gala.
Typical 90's music that will make anyone from our generation dance. And happy. This is a party that has nostalgia written all over it. The DJ's know and the speakers will tell! God Save the 90's brings back memories to all its guests- those who were only starting to discover the world in the 90's, those who were already adults…and those who were maybe not even born yet!
This explains the power of 90's music, and the success of the God Save the 90's parties organised in Brussels: a great night out with music that automatically make you and those around you dance... and conjures a smile on the face of every visitor. The only warning: some songs will bring back memories; of your first love story or of your secret party when the parents were on holiday.
And the morning after, the people of the 90's wake up happily, with a catchy 90's tune stuck in the head and probably a little headache. Let's keep the 90's alive…forever! 
This edition is unfortunately already sold out, so stay tuned for the 7th edition!!