Go, women architects
Published on
Female architects are suffering from social historical invisibility. Creating more gender-based networks can raise awareness about gender inequality and social recognition
It's one of the aims of French association ARVHA (Association for Research on the City and Housing), hostess of the 'women architects in the Mediterranean' meeting which took place in mid-March 2008.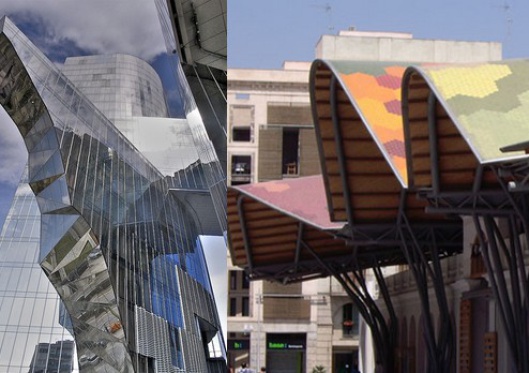 The 'Torre Mare Nostrum' water tower and the Santa Catarina market in Barcelona, by Italian architect Benadetta Tagliabue (Photo: ©SatiMB/ Flickr)
'The project tries to modify the image of women like architects, like get the media involved in transforming social stereotypes,' says Catherine Guyot, president of ARVHA. She comments that in although in places like the Maghreb, where female architects struggle in their sector because of the huge requirement that they should be dedicated to the home, measures are needed in Europe too to promote equal opportunities . That's why in 1998, ARVHA started a programme called 'Now' in the EU.
Portugal, Poland, Finland, Greece and Italy chart high
Things have improved in the last few decades, but professionally there is still some inequality in the architecture sector. Whilst universities and technical faculties are registering more females than ever, it hasn't had a big impact in the work world. Catherine Guyot tells us that in France 'the profession is essentially masculine, with 85% males and only 15% of women architects in 2004.' Nevertheless, in 1993 they constituted 12.7% of French architects. 'The feminisation of the profession is a slow but progressive phenomenon,' she assures.
According to statistics quoted by Guyot, Greece, Finland, Italy and Portugal are some of the European countries where the percentage of female architects has most risen. In Greece in 1993 already they represented 38% of the architects; 25% (reaching 38% and 29% in 2004 respectively) in Finland and Italy, and 24% in Portugal. Poland is the most advanced eastern country in terms of how feminised the sector now is; in 1999, women represented 38% of the national architects.
More architects than engineers and workers
Many female architects, nonetheless, say that they don't feel discriminated in their jobs. 'Gender inequality is social discrimination,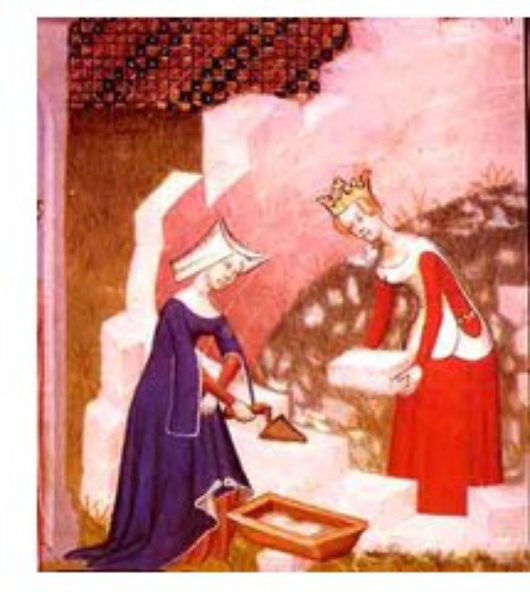 but in professional fields like architecture I don't think it's very noteworthy,' says Spanish architect María Luisa Aguado. 'I haven't had any problems in particular in getting to where I am just because I was a woman. We are recognised as qualified people in a technical sense. But I agree that it is still rare to see a woman working in construction, but more as a worker than as an architect ore engineer.'
María Luisa Aguado has uploaded her CV on Spanish website 'The Woman Builds' ('La Mujer Construye'), one of many Iberian projects which give female architects visibility. She admits though that one of her main motives in getting involved in a woman architect's collective with an eye on gender equality was simply curiosity after she came across the website.
Women architects exist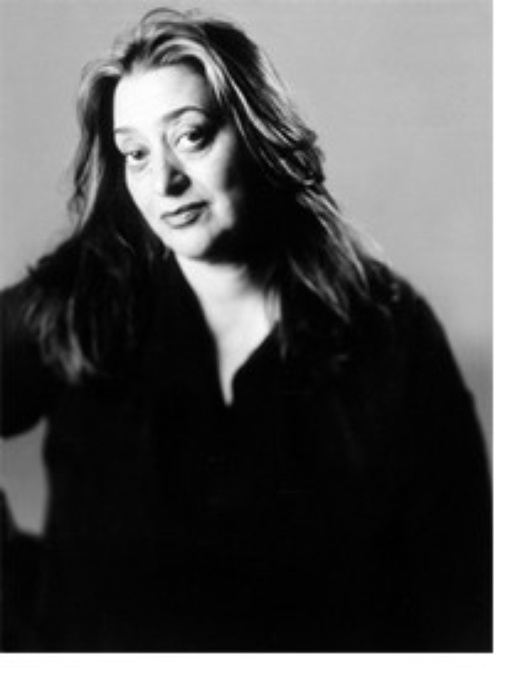 Like in other fields, having a female character can also create controversies, including amongst women architects themselves. Catherine Guyot emphasises the practical sense of a masculine mentality in the face of architecture, but admits the values of a certain perfectionist sensibility in women, which comes from the traditional multitasking of the female sex: the house, children, elders.
Now, more than in the actual design if buildings, gender differences are more underlined in the concepts of urbanism. Spaniard Marta Román is a specialist in the relations between space and sex, and has found that cities are thought up by and for men, and that this traditional urban model excludes not only women, but dependent people like children and pensioners. 'The model of a citizen is masculine,' she says, and is certain that urban and architectural practice by women can contribute to the equality between sexes in the use of space
In-text photos: (©La mujer construye), Zaha Hadid (©cac.cincinnati/ Flickr)
Translated from Arquitectura es femenino