Global entrepreneurs at Brussels green summit
Published on
Three years ago the Greek-Dane Nike Kondakis found a used parachute lying on the ground and decided it would make great material for a dress. Now, at the age of 28, she is the owner of her own small fashion company making used-parachute couture and dead-wood jewellery in Kenya
'Fashion has always been a hobby in a green way, in terms of re-designing things I already owned,' explains Nike Kondakis over a packet of purple chips. She is one of over a score of young green entrepreneurs from all over the world taking part in the co-creation workshop held by the Generation Europe Foundation (GEF) in Brussels at the beginning of December 2010. 'Then I worked for a year with a development project for the Massai tribe girls in Kenya. A year later I handed the project over to local managers and then I set up my company.' For three days they, alongside practitioners and representatives from the public, private and social sectors, have been brainstorming ways of bringing about sustainable green projects in their respective countries. 'Sustainable' means harmless for the environment, as well as in a financial sense.
Brussels, green host
All sorts of green conventions like this are taking place in Europe's capital. Whether it is the proximity to the decision-making centre - the European council and its environmental bureau - or the cosmopolitan atmosphere of a city where hardly any language is foreign, or a combination of both, Brussels continues to be an important centrepoint for green brainstorming and collaboration with the Green Streets Conference, the upcoming ICLEI European Convention 2011 and Green Week, the biggest annual conference on European environment policy, which will take place for the eleventh time in May 2011.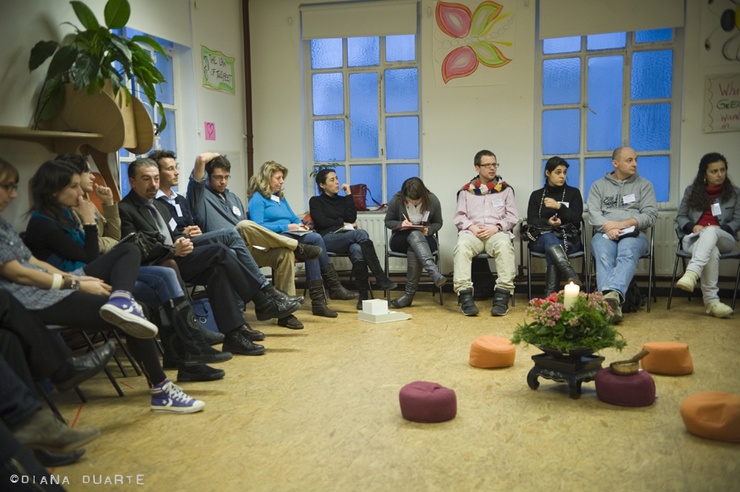 The green trend has been sweeping the planet for so many years, that it should hardly come as a surprise that it is now taking over the capitalist way of thinking as well as the socialist one. Nike employs seven and creates custom-made gowns for over a thousand dollars a piece. However, she's not an idealist who decided to fight the polluting fashion industry, but rather a sharp businesswoman who came up with an original idea and is following it through successfully. When asked how she would go about changing the lack of green awareness in Kenya, she gives a politician's answer. 'I'm not going to fix that. I never had any intentions to.'
Tree hug business
Jean-Claude Bwenge's up-and-coming company Entreprise la Perfection is working on several green projects, including renewable energy, biogas and information and communication technologies (ICT). 'It is every one's effort to support green businesses and stand against polluting businesses as a major way of eradicating polluting activities and hence save the world,' says the engineer and entrepreneur from Rwanda in his workshop booklet. Face-to-face the 29-year-old conveys that his motives for his environment-friendly choice of project were far less romantic. 'With the green field you are sure that it has no risk. With other technologies, the authorities can come after three years and stop the production. Focusing on green technologies means you can get support from them instead.'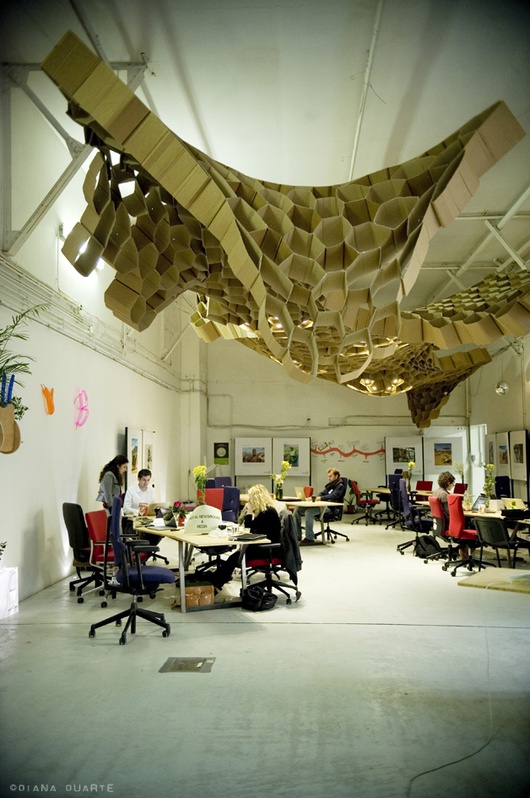 We are slowly but surely achieving what Stien Michiels, the GEF workshop guide, calls a 'marriage between the business world and the tree huggers'. 'There are many socially active people who work to make this world a better place, but they think that business is an evil and red area,' says Didem Uygun, 22, a Turkish green blogger and activist. 'It's more sustainable in business - you're creating the money to re-invest into the environment and social projects, and it's more measurable in the market.'One such entrepreneur is 22-year-old Tariq al Olaimy from Bahrain, the co-founder and director of Al Tamasuk (Arabic for 'cohesion'), an award-winning social enterprise which addresses diabetes awareness, prevention and education. 'I've been thinking about how to address the issue in a social entrepreneurship way,' says Tariq, 'but the catalyst for the moment was Global Entrepreneurship Week in Bahrain in 2009. There was a business plan competition –pitch an idea and you get the seed money for it. I came across my three co-founders there, really connected with them, and won!' The organisation's diabetes educational workshops run by blind facilitators in complete darkness in order to communicate to the seeing population what it feels like to be blind as a result of diabetic retinopathy. The paycheck comes from the corporate workshops which Al Tamasuk charges for. Profits are then invested into running free workshops for the schools.
One might originally argue that mixing business with pleasure – that is, green ideals - is unholy marriage. After all, who is it that damages the environment the most if not major businesses and big corporations? However, a second look reveals the same marxist foundation. Caring for the environment is clearly becoming more profitable than polluting it; isn't that what we've been striving for all along?
This article is part of cafebabel.com's 2010-2011 feature focus on Green Europe, which has already hit Budapest. Thanks to the team at cafebabel.com Brussels. Watch this space for Green Berlin, Green Rome, Green Seville and Green Paris
Images: (cc) kygp/ Flickr; © Diana Duarte