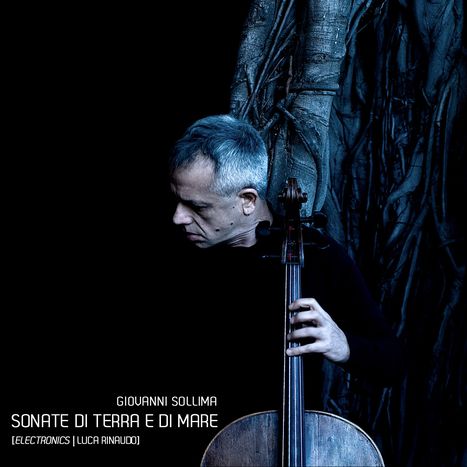 Giovanni Sollima – Sonata di terra e di mare
Published on
Translation by:
Adele Benlahouar
Giovanni Sollima will be guest at Ravenna Festival on 12th of June, playing the cello at "Rivoluzioni in musica- La nuova musica dei lumi". The Byzantine Academy is conducted by Ottavio Dantone, the concert is dedicated to Franz Joseph Haydn.
Giovanni Sollima graduated in cello and composition at Vincenzo Bellini conservatory in Palermo, then he worked with Claudio Abbado, Giuseppe Sinopoli, Philip Glass, Patti Smith, Marta Argerich. In 1993 he composed  "Requiem per le vittime della mafia" with other composers. It was performed at the Catherdral of Palermo one year after the Capaci bombing. Last June he has took part at the Piatigorsky International Cello Festival in Los Angeles, performing an improvisation during the opening gala. The Piatigorsky is organised with the collaboration of the University of Southern California Thornton School of Music , the LA Phil and in partnership with the Los Angeles Chamber Orchestra.
"100 Celios" is one of his most important project in which he conducted with Enrico Melozzi, a hundred musicians with different age, origin and experience. They were recruited through social networks, in the biggest reunion of world's cellists. The hundred cellists performed recently at Ravenna Festival after the concerts held in Turin, Rome, Milan, Budapest and other important cities.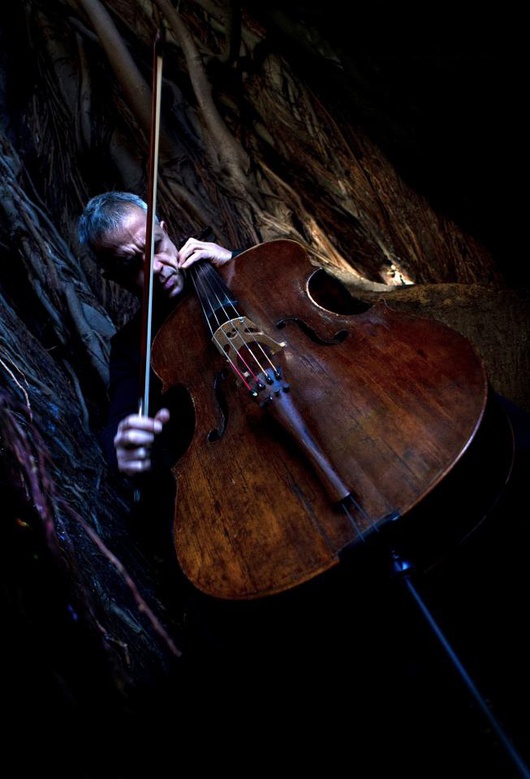 Giovanni Sollima is a cello virtuoso, a composer able to create a special empathy with his instrument. This empathy leads him to blend Mediterranean rhythms with the italian melodic line, embracing different periods from Baroque music to metal rock. The Sicilian artist composes moreover for cello, contributing to the production of a new repertoire for this instrument.
Sollima has a lot of collaborations with directors such as Marco Tullio Giordana, Mirko Locatelli and Peter Greenaway. For Roman Panska he composed the soundtrack of "Prove per una tragedia siciliana", a Sicily trip's story documentary film which narrates the trip made by the Italian-American director and actor John Muturro who was searching for his origins. The Chicago Symphony Orchestra commissioned to Sollima a concert for two cellos, for himself and the Master Yoyo Ma who's honorary President of "100 celios".
Yo-Yo Ma is a Chinese cellist, naturalised American, born in Paris from Chinese parents. His mother Marina Lu is a singer while his father, Hiao-Tsiun is a conductor and composer. His parents moved to New York when he was only seven years old. Yo-Yo Ma won a lot of Grammy Awards and he's known for participating in the film series "Inspired by Bach" where he performs in different ways Johann Sebastian Bach's six suites for solo cello. In 2007 he performed the piece "Malena" published in the Ennio Morricone's album "We all love".
Sollima and Yoyo have a high consideration for each other as showed by Yoyo's declaration on The Philadelphia Inquirer: "He makes me look like a pussycat!" said Ma, 54, sounding proud and almost relieved. "He's very elusive. He goes silent for months at a time. You just can't find him. He's a supervirtuoso of the cello. He studied with (the eminent) Antonio Janigro but plays like a jazz musician and is part performance artist. He has no fear, and that's unusual in the classical world – we're all terrified of wrong notes".
"Sonate di terra e di mare" is his thirteenth album, a project where the fusion of different  kind of music, so close and so far away from classical basis, reaches perfect sounds thanks also to Luca Rinaudo's electronic lutherie. The album contains pieces of some Sicilian musician to whom Sollima donated his art: Giacomo Cuticchio, Marcello Bonanno, Pietro Bonanno, Giovanni Giannone and Gianluca Cangemi.
Tracklist opens with Giacomo Cuticchio's "Scherzo" which is a short composition with a meaningful title. The start of "Bauci" is characterized by a vibe of wait that Sollima's cello breaks carrying the music into a dimension where electronic and acoustic fuse in their own sound based on creativity and combinatory play. Indeed, the pieces "Bauci", "Armilla", "Ottavia" and "Cecilia" hark back to Italo Calvino's "Le città invisibili", a novel where the author applied the tecnhnique of "combinatorial literature" aiming to make clear the story's structure to the reader, so increasing his/her level of awareness.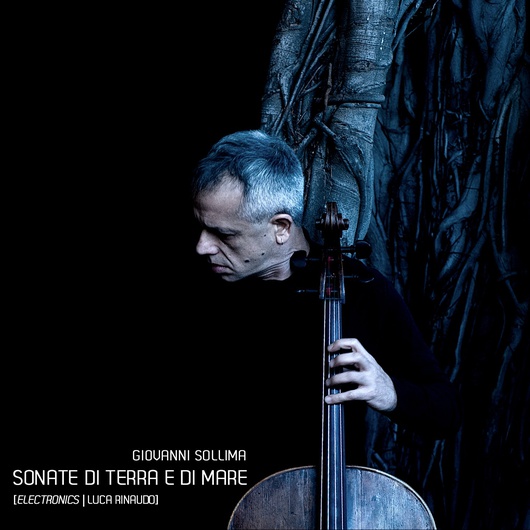 Marcello Bonanno is the author of "Variationes Super Ave Maris Stella" which is a grave and introspective composition. Pietro Bonanno composed "Vag mut al nua" which is a dialogue between piano and cello close to contemporary sounds.
Giovanni Giannone's "Minotauro" makes Cnosso's labyrinth closed, narrow and dark thanks to the fascination created by the inspired cellist and his electronic luthier. "Sonata cangiante" by Gianluca Cangemi is the Ariane's thread which leads out of the labyrinth with delirious changes of rhythm, maybe this is the farthest point from the classical line, an eye on avantgarde which enlarges the project's concept.
Giovanni Sollima teaches at the Accademia di Santa Cecilia in Rome where he's also an academic officially. "Sonate di terra e di mare" is a journey through real music's world, without borders and pre-packaged frames, a work that finds in its authors'talent the key to realise it.
Translated from Giovanni Sollima – Sonata di terra e di mare