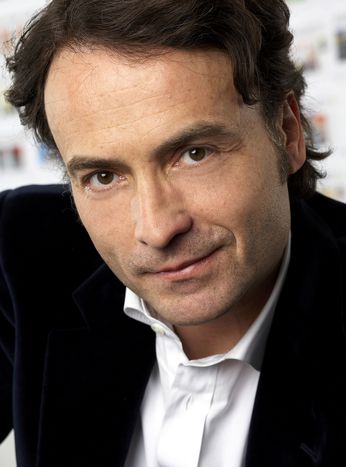 Giovanni di Lorenzo: 'why all middle-class initiatives fail in Berlin'
Published on
Translation by:
mary maistrello
The Italian was born in Sweden and has become a renowned German journalist as editor of Die Zeit and a famous television face. We talk German pseudonyms, languages and Berlin versus London
Berlin, 2pm. Rain, 2.30pm. Sun, 3pm. It's belting it down, 3.30pm. Sun. The weather is making fun of us, it can get on people's nerves. But it might just be the right weather to interview an Italian born in Sweden who has become a renowned German journalist, editor of Die Zeit, 4pm. A cold wind is blowing. When I enter the Tagesspiegel it feels like autumn. Time for the interview.
I meet the courteous Giovanni Di Lorenzo in the editing office. I ask him if he had a good short break in Italy with his wife and one-year-old daughter. Italy? I'm thinking like a German – sun, heat, bella Italia. 'I wish,' he says. 'We were drowning in rain.' He looks tired. 'I tried to finish some work by four, then I left for Berlin. After this interview I have to get back to Hamburg.' As I begin, I am reminded of Athos, an eleven-year-old boy with a musketeer's name who joined our class in Milan after having lived in London. The son of Italians, he spoke unconvincing Italian marred by an English accent. The last thing I expected was for him to become one of the most famous writers in Italian journalism. 'Is that what he became?' asks di Lorenzo. No. But that is why di Lorenzo's story surprises me. 
An Italian boy in Hannover: 'Do you have real houses in Rome?'
Born an Italian national in Stockholm in 1959, di Lorenzo grewup in Rimini and Rome. He moved to Hannover aged eleven. He did not speak very good German, but he has been the editor of Die Zeit since 2004, the associate editor of Der Tagesspiegel and the author of bestsellers as well as being a television presenter in Germany. 'At the time - we're talking the early seventies - Germany was not the same as it is today, what I call an open society. There was a lot of small-mindedness around.
''Germany today is an open society'
After primary school in Italy, I went to the German school in Rome to get used to the language, then I went to high school in Germany. My schoolmates one day asked me if there were real houses in Rome: they thought that there were only caves and temples. And this in a grammar school, not a primary school. I believe the fundamental experience for me was that after working hard for some years, I understood that the only thing that I could do to get out of this situation was to learn the language. That was the key.' He learnt the language so well that he became a journalist. At the end of the nineties, he became editor of Der Tagesspiegel in Berlin.
After having surmounted problems and frustrations, di Lorenzo published an an interview with director Franco Zeffirelli, who had just finished his TV series Jesus of Nazareth (1977). 'The great ambition when you start out is to see your name in print,' he says. 'I had called Zeffirelli's house in Florence; the maid answered and gave me the number of where he was staying in Hollywood. I was so excited that I forgot the time difference and called him straight away. I woke him up at 3am; he was so astonished that he wasn't even pissed off. At 7am I went to the only newsagent in Hanover where they sold this paper: it was the opening article of the cultural section, nice and big, a whole page.' But instead of Giovanni di Lorenzo, the author was listed as 'Hans Lorenz'. 'I was furious. My pride hurt. The chief editor had said: look, if you really want to use a pseudonym, let's use a credible one. So Giovanni became Hans. They hadn't even used Johannes. Lorenzo became Lorenz. At that point, I thought I had to do something to show that I was worth more than that,' he laughs.
Berlin vs London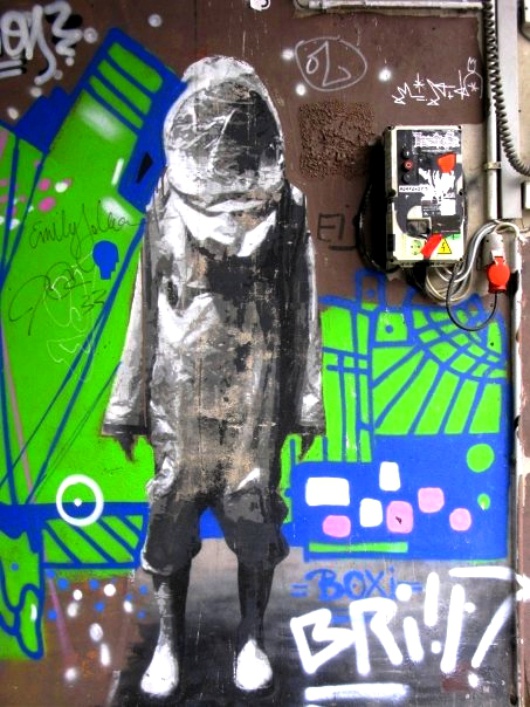 'Berlin is the only German city where I could live,' di Lorenzo says. We talk about Kreuzberg: the only district in the world where you can find Turks, Germans, homosexuals, punks and managers in their suits and ties on the same premises. No-one bothers anyone. Could Kreuzberg be a useful model of cohabitation and of integration for the whole of Europe? 'I don't believe it's just Kreuzberg. I do think that it's the real reason why Berlin today is the most interesting city in the world. London's also like that, but it's not as accessible, it's expensive. Berlin is an extraordinary city, it's unique. I came here in 1999, when the government changed. It was a one-off experience.' I explain that Matthias Maurer, a Berlin entrepreneur, once commented that the biggest danger for Berlin was its becoming a German city. 'I don't think that the danger exists for two reasons,' di Lorenzo explains. 'Firstly, Berlin has the largest population in Germany, it is the meeting point of different realities. Secondly, it's the only place in the world where proletarian culture dominates the whole city. That's why all middle-class initiatives fail in Berlin.' A recurrent phrase for those who live in Berlin is Berlin is the only German city in which I could live. 'It's true. I also say it. Even if I live in Hamburg.'
Where being a foreigner is no obstacle
You can't catch di Lorenzo off guard: places, prejudices, stereotypes – he knocks them all down; I wonder if anyone ever has caught him out. There's one answer he gives which I did not include in the interview - what does Hans Lorenz have that Giovanni di Lorenzo didn't have? And what does Giovanni di Lorenzo have that Hans Lorenz didn't have? He looks at me as if to say: No, not him again. 'There's nothing of Hans Lorenz in me because he doesn't exist,' he says, quickly adding 'there's nothing German in my name, but this has never been an obstacle in my career. However, I don't think a Hans Lorenz would go far in the Italian world of journalism.'
Di Lorenzo is en route to Hamburg, I head off into the sun. It's summer, but within ten minutes the clouds are back. The German band Rosenstolz can be heard on the radio - Hier komm die Sonne ('here comes the sun'). The sun might be coming out but the car is driving into rain. I forgot to ask whether Giovanni di Lorenzo or Hans Lorenz would have preferred this weather.
Translated from Giovanni di Lorenzo: «Berlino è l'unica città al mondo dove domina la cultura proletaria»