Giorgi Ivanov : Greece to blame for the limited growth of FYROM
Published on
From the podium of the General Assembly of the United Nations, the president of FYROM mr. Ivanov accused Greece as responsible for the limited growth of his country.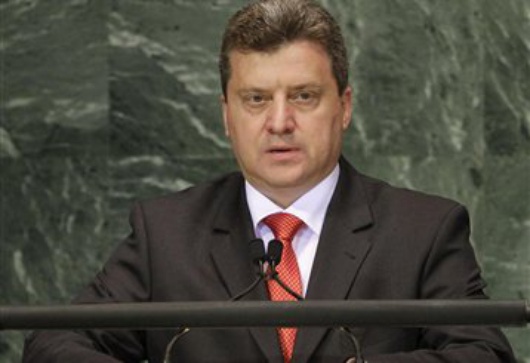 At the same time Prime Minister Gruevski did not attend the summit, which was interpreted by various diplomatic cyrcles as a sign of non-constructive approach by Skopje.
President of FYROM, Georgi Ivanov
During the session over the Millenium Goals, mr. Ivanov accused Greece as responsible for the poor results of his country over poverty and economic growth. The name-issue with Greece prevents his country from joining the EU and NATO and thus, it does not make the country friendly to investors.
However it is so easy to condemn the neighbor of your inadequacy. After all this is a recipe well known to Greece and all other Balkan countries.. Greece is one of the major investors in FYROM and the despite the name issue the economic relations of the two countries are expanding. In the port of Thessaloniki, most of the products leave for Skopje, Bitola or Gevgelija.
After all Greece has made a huge step and is ready to sign a treaty if only FYROM accepts a small word such as ''Vardar'' or ''Northern'' in front of its constitutional name..Is that such a big deal in order to enter the EU and NATO ? Neighbors, we have done half way..lets meet in the middle and solve this idiot issue..
Picture from Vima