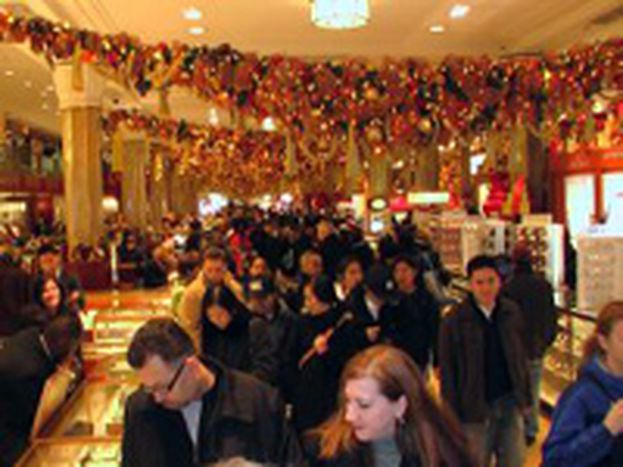 Germany, a bargain-hunter's dream?
Published on
Translation by:
vicki bryan
Has the repeal of its laws on discounts and free offers, as well as the abolition of regulations determining the sale season, made Germany a shoppers' paradise?
The European Union set the ball rolling with its e-Commerce directive. This directive means that online providers of goods and services must take into consideration only the laws concerning discounts in their country of origin. The problem is that Germany had a law on discounts dating from 1933 which approved price reductions of only up to 3%. This law now did not affect foreign companies within the EU who sold goods online in Germany, as regulations in their country of origin were often more relaxed. Austria, for example, abolished similar laws on discounts in 1992. Thus, on the basis of the EU directive, an Austrian company could offer German customers a discount far in excess of 3% via the web.
As a result of this disadvantage for German companies, the federal government was forced to revise the outdated national law. In the end, the government decided to repeal the law in 2001. According to Werner Mueller, Minister for Economics at the time, this move would lead to "more competition amongst wholesalers and retailers for customers".
In early 2004, the German government continued liberalisation by abolishing the regulations on end-of-season sales; regulations which had been in place since 1911. In the 19th century, these sales were known as "sales because of the advancing season". Since the law on discounts was repealed, however, these sales made little sense as significant discounts were now permissible at any time.
Discounts of up to 70%
Since 2004, therefore, every retailer has been able to regulate its own sales. The federal government and the Association of German Retailers (HDE) had very different expectations, however. While the government hoped that customers would benefit, the HDE feared that people would be confused by a bewildering array of prices and that they would miss the national 'experience' of the end-of-season sales.
But many retailers have retained this custom, joining forces with regional groups and offering goods with reductions of up to 70% for a specific time. Despite the change in the law, the economic need to empty warehouses of seasonal goods still remains.
Since the change in the law, all goods can now be offered at a reduced price, even household goods, with the condition that prices are substantially discounted. As a result, inflating prices in order to then reduce them to make the product seem more attractive, Mondpreise ("Moon pricing") as it is known in German business jargon, is banned.
According to the HDE, spending during the 2005 winter sales, from 24 January to 5 February, was not outstanding. During the winter sale season in 2005, individual retailers rushed in with their own price offensives and the sales seemed disparate and badly coordinated. It was only in rural areas, where there were far fewer price reductions, that businesses were happy with their winter sales.
This shows that, in spite of cunning marketing strategies, shopping is also subject to practical demands, with the weather playing a particularly important role. The onset of winter first of all stopped people from going shopping, but then led to increased demand for winter goods.
Hunting the bargain-hunters
Haggling is a trend that was expected to become more widespread following the change in laws. This did not prove true, however, with only a handful of customers trying to suggest their own prices for goods. Furthermore, many shops have introduced loyalty cards, enabling the customers to make savings by collecting points. Haggling prices, therefore, seems somewhat superfluous. In addition, it is not really inherent in the German character.
A new problem comes to light here. Virtually all German retailers and the vast majority of the service sector now offer a form of loyalty card. They ensure that customers return to a company by offering discounts for repeat purchases and similar special offers. A study carried out by the Innovation centre for data protection and security at the Schleswig-Holstein regional centre for data protection (ULD-i), and which was requested by the Federal Association of Consumer Centres (vzbv), shows that there is widespread contravention of laws on data protection. According to the study, loyalty cards are mainly used to gather information on customer profiles and behaviour. Soon, consumers may have no secrets from retailers.
Translated from Deutschland - die Mutter aller Schnäppchen?