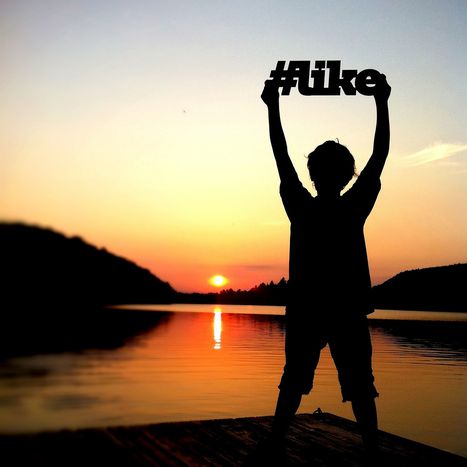 Germans ban 'I Like' facebook button, Spanish want to 'Dislike'
Published on
The north German state Schleswig Holstein has announced that it is banning facebook's famous 'I like' button, with websites which haven't removed it before the end of September facing fines of up to 50, 000 euros (44,000 pounds). Whilst Germany and the UK have raised more general concerns, the Spanish were there first
In Germany it's called 'Gefällt mir', but the Germans often opt for the denglisch version: 'I like'. Now however, even that might disappear. Kiel-based lawyer and data protection expert Thilo Weichert claims that everytime we click that harmless little button, we allow facebook to built up a data bank – whether we have an account or not.
Maybe the Spanish have got it right, with groups campaigning for a 'no me gusta' ('dislike') button. The relationship of Europeans with the internet seems to be increasingly fraught. Facebook isn't the only site to have a run in with European authorities; in early 2011 google challenged a Madrid court's decision after the Spanish agency for data protection (Agencia Española de Protección de Datos) ordered the search engine to remove links to newspaper articles containing personal information about Spanish citizens.
Germany and the UK seem to share concerns meanwhile, with citizens (rather than governments) protesting against google streetview. German comedian Martin Sonneborn spoofed google's initiative by going one step further with 'google homeview', British reactions were more militant. In April 2009 inhabitants of the well-off English village Broughton chased away Google's camera team, for fear the images could encourage thieves – thus prompting more media exposure than the streetview images themselves would have caused.
Poland won't be clicking 'lubie' anytime soon. Data protection took on a darker side at the beginning of August, when the Polish prosecutor's office simply gave Belarusian authorities the bank account information of human rights activist Alex Bialatski. The move was quickly denounced by Polish foreign minister Radek Sikorski, who apologised – via his twitter account.
So, do you see that button at the bottom of this page? Don't you want to 'like' this article? No?
Image: (cc) misspixels/ Flickr /misspixels.com