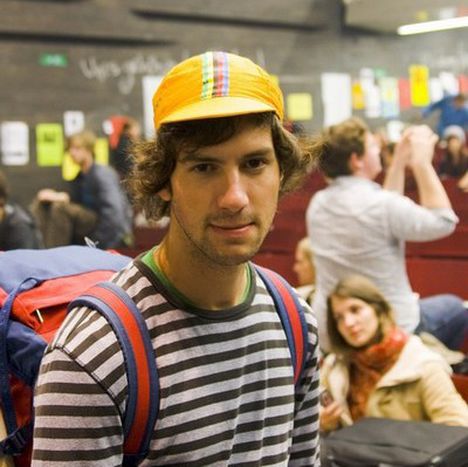 German students swoop down on Austrian universities
Published on
Translation by:
Darren Thompson
In some border university towns, the student population is as high as 12%, as German students escape the various clauses in their own universities and enrol 'abroad' for subjects like medicine and psychology. A common tongue and the abolition of tuition fees are the fundamental attractions
18, 000: that's the estimate of how many German students are currently enrolled in Austrian universities, according to the Austrian press agency. The figure has been on the rise over recent years, making Austria the second most popular country for German students who choose to study their entire degree, or at least part of it, abroad. Germans represent 5% of the total student population in Austria, with this rising as high as 12% in cities like Salzburg, which are close to the German border.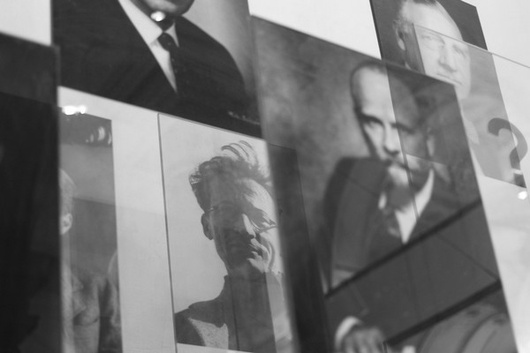 The migratory phenomenon is nothing new: for years Austria has welcomed German students who sought to escape the 'various clauses' lurking in their country's university system. Medicine and psychology, which don't require entrance examinations in Austria, are the most popular choice among German students. 'I am one of those fugitives,' states Beltram, 23, a German student enrolled at the Medical university of Vienna. 'I chose to study medicine after working with the Red Cross and doing a work placement with the ambulance service. In Germany though, it's very difficult to get a place at university.' 'In Austria, you can study whatever you want,' sums up Stella, who is originally from Saarbrücken in Germany, and now studys in Vienna. 'In Germany, only the students with the highest marks can choose the more popular courses.'
It is not just subjects like medicine and psychology that are attracting foreign students; communication studies, political sciences, education and law are all popular too. 'In Germany, you have to sit state exams to become a lawyer, the first after you finish your studies, and the second once you've completed your two year placement. In Austria, you take the exam after you've studied each subject; it works out best for everyone,' explains Shahanaz, who is studying law at the University of Vienna after having been enrolled at Mainz in Germany for four weeks. 'Thankfully, I was able to transfer my credits,' she explains. 'It's thanks to the EU that I was able to study here,' adds Beltram. 'It's only been possible because of Europe.'
Study for free
If the geographical proximity and the mutual language between the two languages has facilitated the arrival of German students to the small Alpine country, the abolition of tuition fees, passed into law in March (and applicable from the start of the 2009 - 2010 academic year) following the accession of a new Austrian coalition has only intensified the flow.
Reintroduced in 2000/ 01 after 29 fee-free years, tuition fees had reached 363 euros (£3326) per semester for Austrian and EU citizens. In September, this was reduced to the sum of 16 euros (£14) per year. As a result, the university of Salzburg has recorded a 20% increase in the number of students applying to study psychology since the summer.
Far from welcoming the increasing interest, Austrian universities fear that there will not be enough space to accept all applicants. Austrian taxpayers have also been quick to criticise, complaining about having to fund the education of foreign students. The rector of the university of Innsbruck addressed these issues on Austrian channel ORF in October: 'Is it reasonable to expect taxpaying Austrians to offer up their university infrastructure to a large part of central Europe?' he asked. Nevertheless, the impact of the abolition of tuition fees on the number German students enrolling in Austrian universities remains difficult to evaluate.
For or against the quotas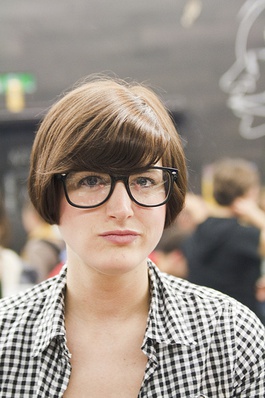 Proportionately, there are more Austrian students who jump the border to study in Germany than Germans who move to Austria for university! In 2007, 2% of Austrian students enrolled at German universities, whereas only 0.6% of Germans chose to study in Austria (according to unesco and German and Austrian national statistics). Worried about this migratory phenomenon, the Austrian authorities still tend to favour accepting their own students, to the detriment of the EU's non-discriminatory policy of European citizens.
Having already been pinned up by the European court of justice in 2005 for discrimination towards non-national European citizens, in 2006 Austria introduced a new measure which is seen as favouring the admission of Austrian students: the quota policy. These quotas apply more stringently to fields of study attractive to German students. That is certainly the case with medicine, where 75% of places are reserved for Austrian students, 20% for EU citizens, and 5% for non-EU citizens. 'The entrance exam for us is even harder still,' complains Beltram, who in order to obtain one of the few places reserved for EU students on the first year medicine course, has had to achieve a better mark than her Austrian counterparts. And for no particular reason. Austria has justified the policy by pointing out the shortage of medical professionals throughout the country. It is an argument that has convinced the EU, at least for the meantime. The quota policy is to be allowed until 2012.
Read the official blog from the cafebabel.com team in Vienna here
Translated from Les Allemands fuient leur fac pour étudier en Autriche