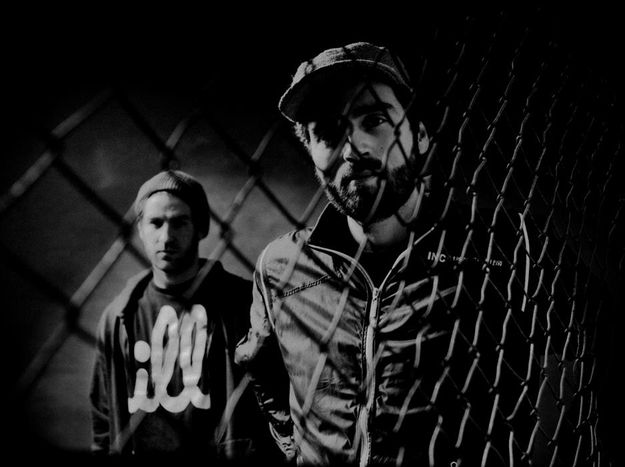 German rapper Musa: the ghetto in you becomes the ghetto around you
Published on
Bastian Musa Gerner is an up-and-coming hip hop artist from Würzburg in Germany, who says his music is 'classic conscious rap with sample orientated massive beats'. The muslim convert talks inspiration and his anger towards ghetto culture 
'Save the money, spend the money' are the first words I heard Musa speak. In that fleeting moment, it didn't occur to me that Musa was a rapper, nor did I think for a moment that I would become a United States fan of his label MusaMusik.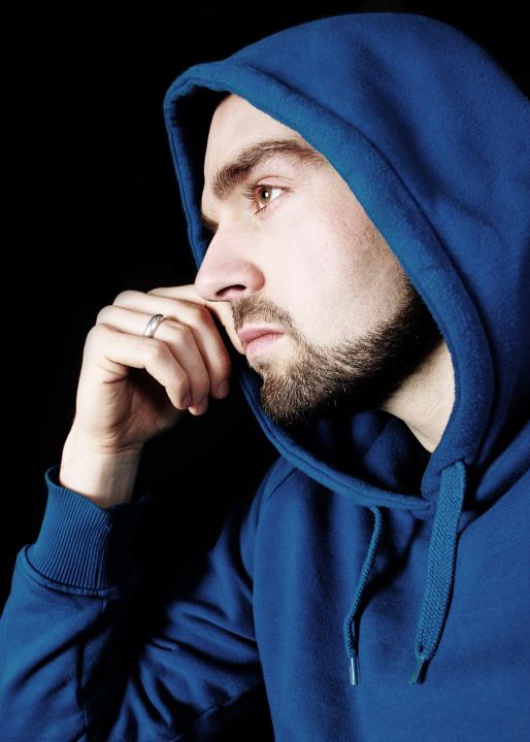 Bastian Musa Gerner aka Musa was a teenager of the hip hop era in Germany when it became a part of the mainstream in the early nineties. His passion for 'this music from America' led to him becoming a hip hop artist himself. His first album Balsam ('Healing', 2008) went on to win the Lindenberg PanikPreis #2 award. On 19 April Musa's second album Ghetto in Dir ('Ghetto in You') was released, showcasing his work with beat maker Quendolin Fender, who has performed a number of support gigs for well known artists such as Yasiin Bey aka Mos Def. Most recently, Musa has been asked to organise and lead a social project, a rap lab for youth in Berlin. Interview.
cafebabel: Musa, how and why did you begin making music?
Musa: I started back in 1999 in my hometown Würzburg, in western Germany. After the first steps in freestyling I couldn't stop thinking about rhymes. Rap gives me the opportunity to say what I want to say, what I have to say in a manner that I simply love.
cafebabel: You mentioned being sick of the 'ghetto culture'? What about it makes you sick?
Musa: So many rappers propagate the ghetto image. Most of the kids living here believe these ghetto stories and build their identity upon this illusion and so the ghetto starts to become reality. The ghetto in you becomes the ghetto around you...  It makes me sick that our kids look up to criminals in their huge and very expensive cars and respect them as authorities. The music they listen to tells them that being a criminal is the only way to be successful. That really makes me angry.
cafebabel: How did you and Quendolin Fender get together?
Musa: We first met in Würzburg when I was already living in Berlin. Later Quendolin moved to Berlin and asked me if we could do a track together. In the end we produced a full album together.
cafebabel: What's your favorite part about the songwriting process?
Musa: On the one hand the moment of experience where input is collected. On the other hand the moment of output. This is when I just write down what has worked inside myself, sometimes for months or even years. My songs are a reflection of what I can see. Inwardly and outwardly. I speak about social issues, politics, the financial system and its power and danger, self reflection, goals to achieve, ways to reach a goal and so on.
cafebabel: What messages do you think come from your songs?
Musa: Be yourself, find out who you are, don't believe everything, find out about the truth. Be active, be sensitive, be careful, be brave, be what you have to be and make something positive out of it!
cafebabel: Your track Freiheit ('Freedom') received a lot of attention. What inspired you to write this track?  
Musa: I have a good friend who sometimes gives me ideas for new tracks. When I called him once he just said make a song about freedom. My first reaction was 'that sounds difficult.' It took me then a while to  formulate what I had to say about the topic.
cafebabel: How did you manage to write your songs and produce your music despite having a full-time job and other life obligations?
Musa: The fact that I work as a sound designer helps a lot! We can use the studios of the company I work for to record vocals, for mixing and mastering the tracks. The whole thing happens after work, on weekends and when there's nothing else to do at work...
cafebabel: What image do you think your music conveys?
Musa: Like an eagle sitting on a huge tree! People always try to compare one artist with another. Maybe I am more or less the only German rapper with a muslim identity (as a convert) who openly involves his being a muslim into his lyrics without just rapping for a muslim audience. 
cafebabel: What are your musical influences?
Musa: Black music in general. Soul, funk, reggae, jazz and blues I like hip hop artists as well (The Roots, Jurassic Five, Common, Talib Kweli, Masta Ace...)
cafebabel: How do you feel when you perform?
Musa: Some people say I seem to be a completely different person when I am on stage. When I perform I am not shy at all, what is definitely different offstage. I just do my thing on stage, no matter what. It feels like being in the moment, like being free. No pressure, no stress. I like to see people listening.