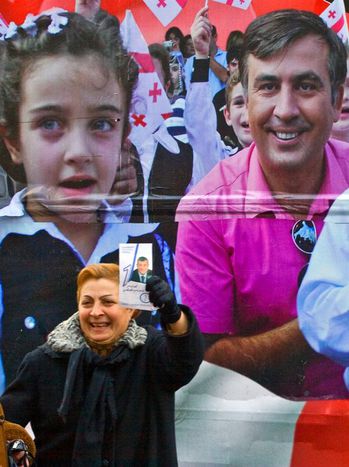 Georgia: stepping on 'dictators'
Published on
Images from the Georgian capital as its people prepare to vote in a snap presidential election, to be held 5 January
It all kicked off on 7 November 7, 2007. The government of Georgia broke up a protest organised by United Opposition, a coalition of Georgian opposition parties. Their main demands? Changes in polling rules, the release of political prisoners, judicial reforms and early presidential elections. Shortly after, Georgian president and current candidate Mikheil Saakashvili forwarded presidential elections from autumn 2007 to 5 January 2008. While Saakashvili claimed that he 'fulfilled people's demands,' some opponents complained that he gave them 'too little time' to prepare.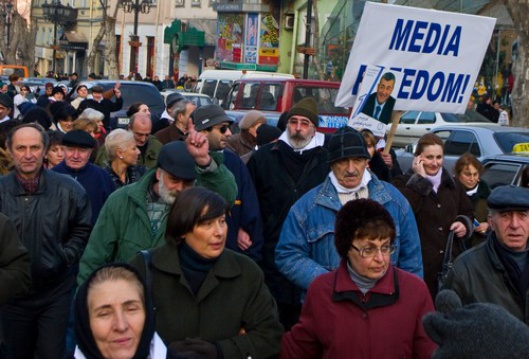 On 29 December, United Opposition protested an expected rigging of election results and accused the government of infringing on the freedom of the media.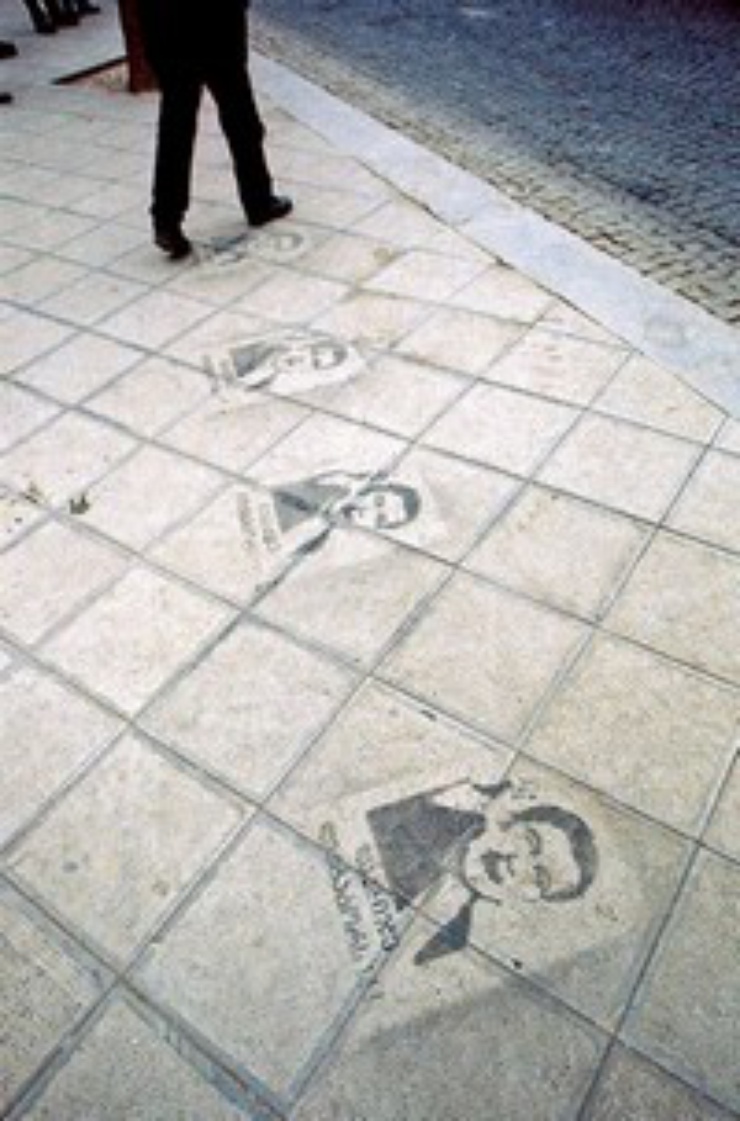 Tbilisi city centre. Supporters of Davit Gamkrelidze, the head of New Rightists, scattered Step over the dictator stencils with Saakashvili's image on them.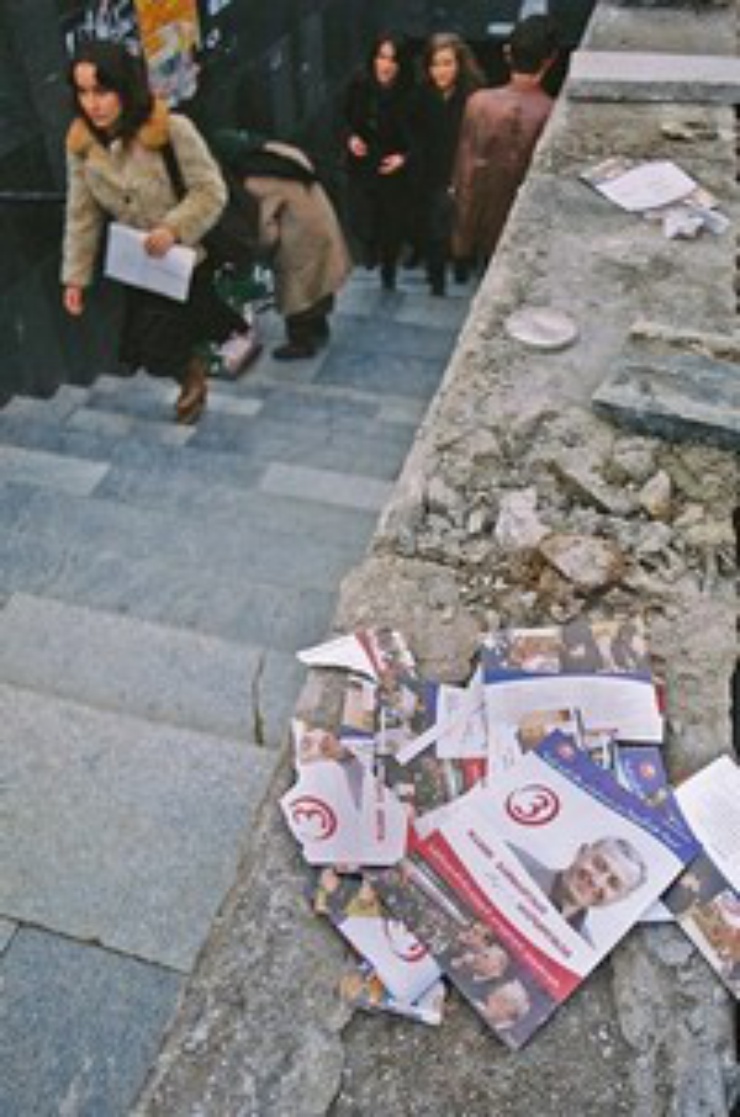 Other candidates are estimated to be way behind the two main leaders of the election race.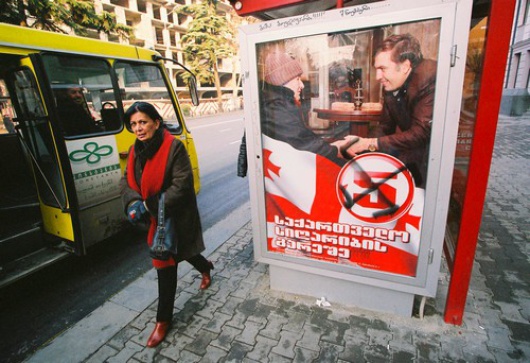 Many compare the course of Saakashvili's government with a fascist regime.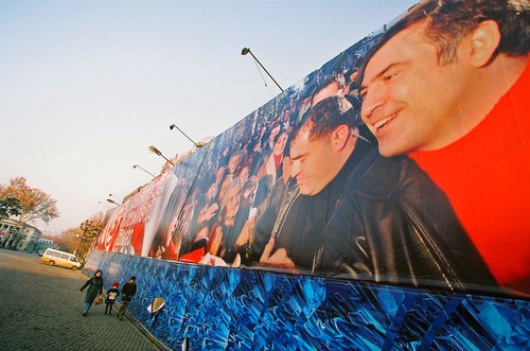 The scale of Saakashvili's presidential campaign stands out noticeably from his opponent's efforts to win the hearts of the electorate.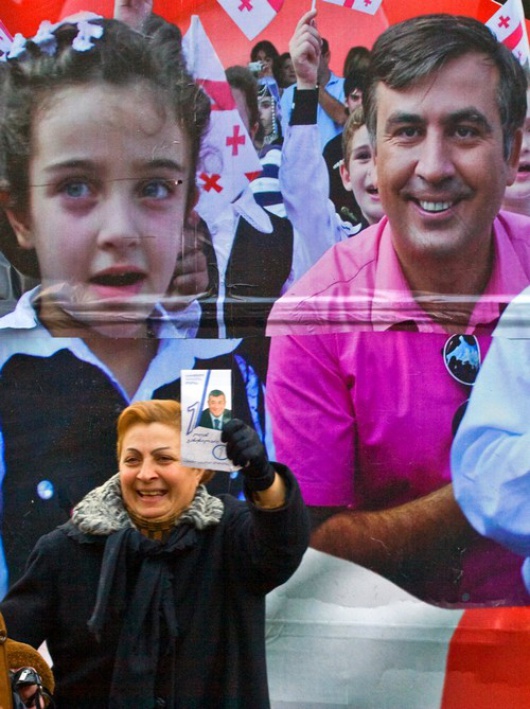 Two main candidates - recent president Mikheil Saakashvili and Levan Gachechiladze (United Opposition), running almost evenly according to recent polls.