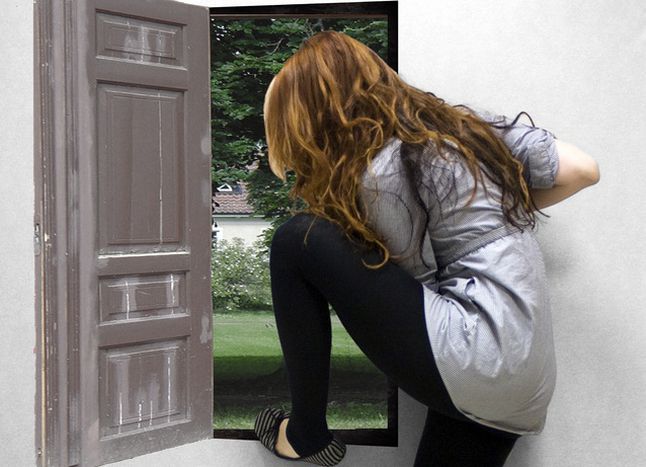 Gender equality: If not the EU, who?
Published on
There once was a man at the top,
Who promised more women a job,
He failed from the start,
Never tried very hard,
Now Parliament should force this to stop.
The man at the top is, of course, Jean-Claude Juncker, who repeatedly stated that his European Commission would consist for at least 40 per cent of women. In a body of 28 EU ministers this means a minimum of 11 women; two more than the outgoing Commission, Barroso II. In addition, a campaign demanding Juncker to propose ten or more female commissioners was widely supported by MEPs and commissioners.
Juncker's dream team, however, only counts 9 women, which means no change at all. Last week Juncker conceded defeat for not having reached his target. But, sorry is not good enough. The European Parliament needs to turn the screws on the Christian democrat and tell him it won't approve of any commission that isn't an improvement in terms of gender balance.
When a woman is appointed as chief executive, like Véronique Laury last month, it shouldn't make headlines. Women make up more than half of Europe's population and nowadays, more women graduate universities than men. But Laury, sadly, is an exception as women continue to bump against a glass ceiling in business and politics.
Targets of having boards of directors consist for 30 per cent of women are structurally not met. In EU member states, women account on average for only 28 per cent of MPs and just 27 per cent of senior ministers, while the women's ratio is 37 per cent in the European Parliament and 32 per cent in the Commission.
"The deck is stacked, the game is rigged in favour of those who have the power," said Labour leader Ed Miliband in Manchester last week. The Juncker Commission in its present form does nothing to change the same old story that men have the upper hand.
No change in the Commission's gender balance is simply unacceptable and so is Juncker's nonchalant response to the fact that he broke his election promise: 'at least it's not a step back". It may be the best you can expect from a conservative, but now it's up to the Parliament to push the reluctant reformer towards the 21st century.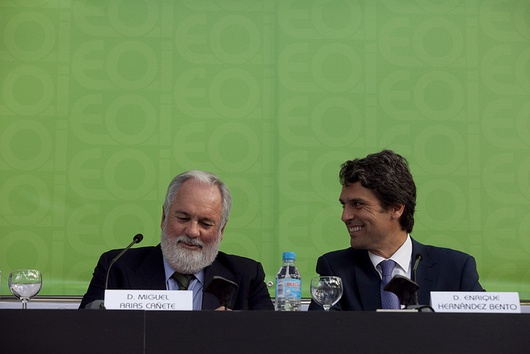 The Parliament can most convincingly do this today (1 October) when it will scrutinise the proposed energy commissioner, Arias Cañete. This Spanish candidate with ties to the oil industry made the news for having made sexist remarks earlier this year.
The strongest statement would be to demand Juncker to have a woman replace 'Caveman Cañete', who claimed to have gone soft on a female colleague in a debate because she was a 'defenceless woman'. In any case, this man needs to be dropped because if he survives the Parliament's scrutiny, it would quite frankly be an embarrassment for the entire EU.
If the EU can't reach its own moderate targets, what chance does gender equality have in the real world? What message does it send when the Commission - the institution responsible for drafting, implementing and monitoring gender equality legislation at the European level - is itself not an equal opportunity employer? It will tell people that gender equality is not a priority and can be shelved for later.
But it cannot wait. No improvement at the top means no change on the ground, either. After all, is it likely that female bosses would maintain a hiring policy favouring men or pay female employees less for the same work as their male colleagues? Wouldn't governments and parliaments in which women are no longer under-represented be more effective in stimulating women's employment? To have the biggest impact, gender equality needs to improve at the top.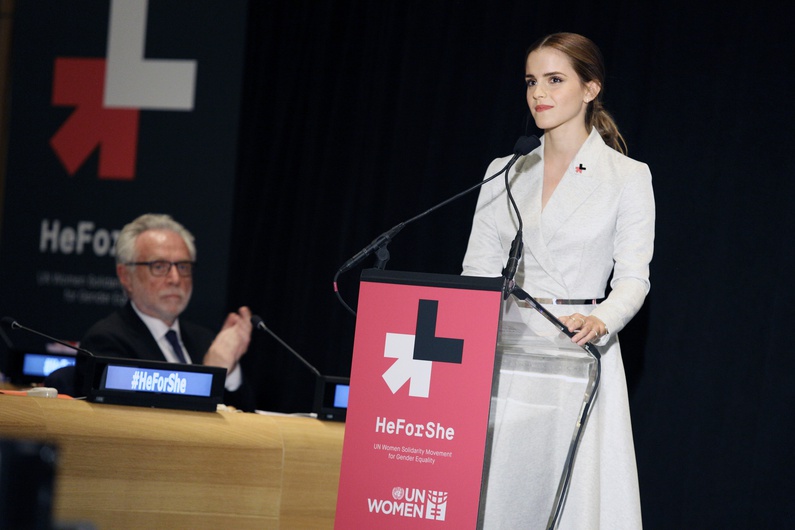 Everyone should take up Emma Watson's invitation for men and women to stand together for equality. However, MEPs deciding on the current line up of the Juncker administration in particular should take her words personally. They should ask themselves: If it's not the EU that sets the right example for gender equality, then who? And if not now, when?