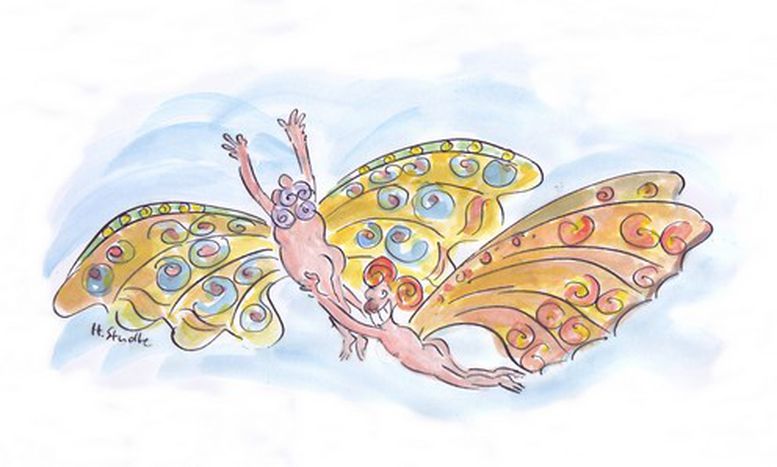 Gayer than a handbag full of rainbows
Published on
Translation by:
sarah meleleu
Be it butterfly or seal, crude metaphors used to refer to gay people are thriving in Europe. The English queer, which represents homosexuals and signifies something weird at the same time, originally came from the old German expression quer, meaning slanted. In contrast, heterosexuals are said to be straight, a word which initially meant honest, before it implied boring or square. We all have our faults!
Spain's homosexuals refer to a woman's name, nicknaming themselves maricón from marica or the diminuitive mariquita, meaning little María. On the Iberian peninsula, it is sometimes said of a gay man that he is mas maricón que un palomo cojo (gayer than a lame pigeon).
Always very poetic, the French sometimes talk about a man who is pédé comme un phoque (as gay as a seal). Although it is true that these dear one-legged glacier dwelling creatures don't seem any more inclined towards gay or lesbian games than the other animals. So where does this comparison with animals come from? Perhaps from the verb phoquer, a Quebecois expression which indicates sodomy and derives directly from the cosmopolitan fuck. This isn't the only plausible explanation though. In sailing language, le grand foc (the big jib) is a sail used on boats to take the wind ... from behind. Another naval delight is the French expression à voile et à vapeur (to be AC/DC), which refers to a person whose multiple tastes attract them to girls and boys at the same time.
Fair play to English bisexuals though, who are commonly reputed to play for both teams or bat for both sides.
Translated from Foc ou phoque ?