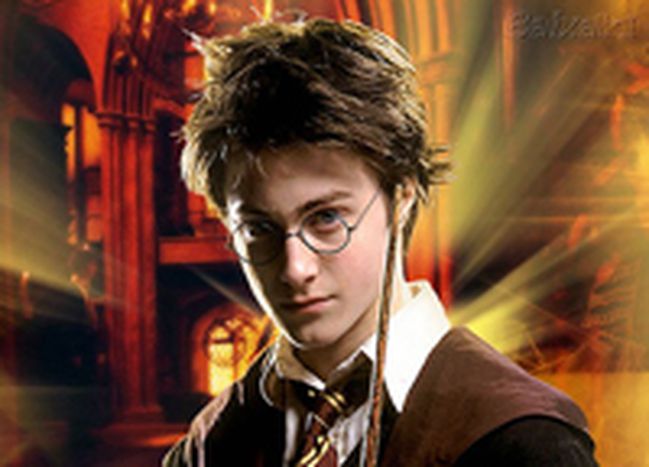 Gay Dumbledore and the deathly copyrights
Published on
The French and German translations of J.K. Rowling's seventh and final 'Harry Potter and the Deathly Hollows' are published at the end of October - but pirate translations were available only days after the July publication of the English original
The English version of Harry Potter and the Deathly Hollows was published on 21 July 2007, whilst French and German readers have waited three months for their own linguistic versions. Interest in the book has been boosted by author J.K. Rowling's recent revelation on 20 October during her US book tour that Harry's mentor, the wizarding headmaster Dumbledore, was gay.
The famous novel is protected by international copyright law, meaning it is illegal to copy the text without permission of the copyright holder. It is also illegal to produce a derivative work, a creative work substantially based on another work, such as a translation, unless granted permission by the copyright holders.
Pirate's how-to
Some translators make a profit by posting early pirate translations onto peer-to-peer networks such as Kazaa or BitTorrent, downloadable within three minutes. The money comes from advertisements that others place on their sites. UK publishers Bloomsbury and their lawyers are doing all they can to quickly track down and delete all illegal translations.
Groups of wannabe translators include internet fan translation community 'Harry auf Deutsch' ('Harry in German'). There are notable individuals too, such as a French sixteen-year-old from Aix-en-Provence. On 4 August 2007, he managed to translate all 759 pages of Harry Potter and the Deathly Hallows within a few days of the book's original July release. Translating the book for personal use is not a crime, but sharing it online is. Potter fans evidently can't wait that long to learn whether or not the book's villain Voldemort prevails in eliminating the book's young bespectacled hero.
The tendency to feverishly translate Potter books as soon as they are released is a 'party next door syndrome', according to internet blogger bodo in an article, on an illegally Hungarian translation of the book. 'The internet has created a global synchronous media sphere. The multi-million dollar marketing efforts of one market leak into other markets and create demand where there is no supply yet.'
CopyKnights
Technology helps track down the pirates. 'We instruct the FreeTranslation.com servers to create logs of 'unfound words' – words which aren't recognised by the translation technology,' says Jay Marciano, director of Machine Translation Development, in a blog about the automatic process of finding illegal Harry Potter translations on his server. 'If words like 'Hermione' (the book's heroine), 'Dumbledore' (the magician 'goodie' headmaster) or 'Voldemort' (Harry's archenemy) appear with great frequency in our logs, we can make an educated guess about the content that is being translated.'
The army of agencies who are fighting counterfeiting are subsequently the ones who alert publishers directly if they find materials that seem to infringe publisher's copyrights. The lawyers use legal streams to block the websites, with the process usually lasting about two to three days. Of course, this varies depending on the willingness of cooperation of some website owners.
Harry in German - and the Brotherhood of Translators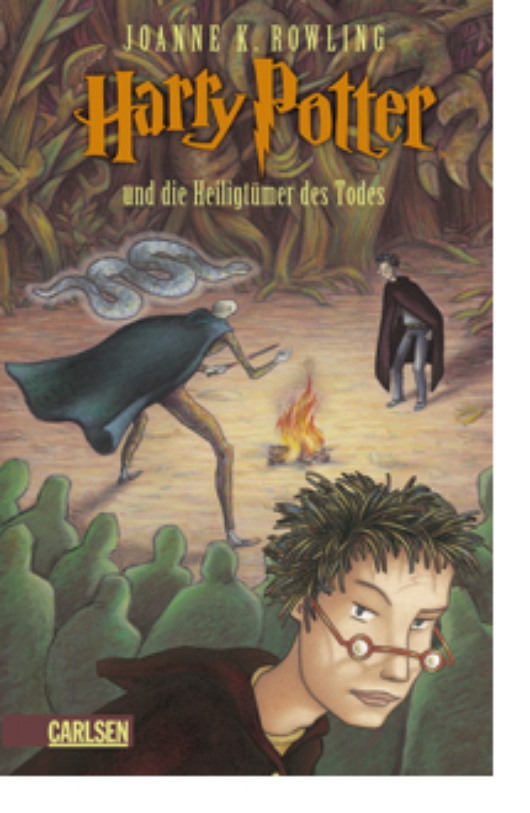 In 2000, Bernd Koeleman and his daughter founded Harry-auf-Deutsch (HaD) - ('Harry in German'). On signing up, members receive a two and a half page text which they translate and send to HaD, for other participants to read and correct. Intellectual copyright is protected, since only those who have the original text can take part, and downloading is only possible after the translation is deemed acceptable. As part of the process, the most complete dictionary of Potterology is also being created. The Brotherhood of HaD has already translated the last three books (5, 6 and 7). The project is being praised by pedagogues as 'new capital in the culture of reading and in digital education.'
Translation phases lasted six weeks with a lighting-fast translation available after only 48 hours. How long did the preparatory phase last?
The preparation took about 4 months.
Who participates in HaD?
With about 8, 000 members, the group is very varied. They range from 12 to 50-years-old, with different occupations. What unites them is their enthusiasm for JK Rowling's writing. The participants are categorised by number of contributions from muggle to Chief Wizengamot (the high court of wizarding law in Britain).
At the end of the heptalogy will HaD also end?
No, soon we will be translating science fiction written by Harry Potter fans in the US and later we will translate similar texts with the co-operation of some English-word publishers.
Translated from Spanish by Jonathan Mellor
Photos: in-box German book cover (Carlsen Verlag GmbH 2007), homepage (C4Chaos/ Flickr)