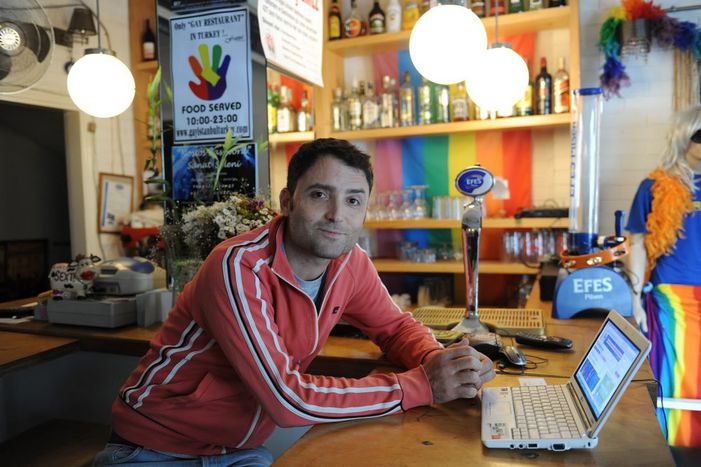 Gay culture in Istanbul: 'We have the balls to say it out loud'
Published on
Together with his partner, Sakir Yilmaz claims to be the owner of the first 'openly' gay bar-restaurant, Frappe Istanbul, in the famous party neighborhood of Beyoğlu. Interview
Homophobia and the killing of several transsexuals and transvestites is a worrying development, states a 2009 EU report on Turkey's accession. Yet Istanbul is cultivating an increasingly open gay culture. 5, 000 people participated in the 2010 gay parade and the first transgender parade took place in June. We meet the Frappé Istanbul lads the night after the first anniversary of their bar.
cafebabel.com: What was the reaction after the opening of Frappé Istanbul in October 2009?
Sakir Yilmaz: We were the first in Turkey to have a gogo dancer outside, the police didn't say anything. But it was only a dance; we weren't having sex, just enjoying ourselves. The city is still quite conservative. The community runs and owns their own gay places and live a 'gay life' but don't put their sexual orientation out there. They worry about their families and there's still a lot of public pressure. A few months ago another club, the 34.5, opened in the north of the city, but it only lasted two weeks.
cafebabel.com: Why did the 34.5 close?
Sakir Yilmaz: Not enough customers. The owner is a famous businessman but only the gay community know. He opened the club under the name of his boyfriend but everyone in the scene knew it was his club. I can't give his name. Also the club wasn't close enough. People like to jump in and out of places. Our neighbourhood (in Taksim) is an extremely relaxed place, the nightlife hub of Istanbul. Gay clubs in Turkey close quite rapidly because of a lack in business and publicity. The Privé club has been there for almost two decades and the second well-known one belonging to the same owner is the No Name.
cafebabel.com: But you claim to be the first 'openly' gay bar in Istanbul?
Sakir Yilmaz: We're the first to publicly say that we're a gay place, we've hoisted the rainbow flag outside. Istanbul has almost thirty bars and clubs without the balls to say they are gay-friendly. 'Everyone is welcome', but they marginalise the gay community who is supposed to be 'in the know'.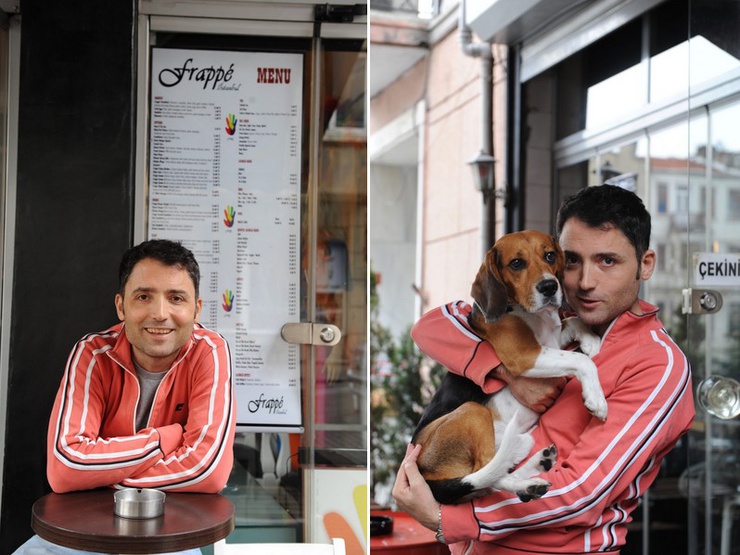 cafebabel.com: Why did you have the balls?
Sakir Yilmaz: Someone had to start somewhere. I used to live in London, where not every gay person lives on the edge. We can be decent and honest people, we don't always put makeup on or cut our hair real short - we're 'something'. Dressing up makes things worse because people may think you live an outrageous life. Places tend to be opened underground, in basements and with high security standards - that is a problem in Turkey. People in the country who see us going in and out of those clubs think gays are dirty people. We don't hide from anyone. I've had a boyfriend for four years, I consider myself a human. We're selling being the first and only openly gay place in the country. Media reactions were negative, calling us liars because there are many gay locations in Istanbul, yet none with the courage. Our aim is to educate the public and our friends so they won't have to act crazy about their lifestyle. 
cafebabel.com: So in public opinion gay still equals dirty?
Sakir Yilmaz: TV show homosexuals and transgenders who are still murdered in Turkey. Ordinary people don't know any gays or know about their sexual orientation. Islam bans sex with women unless you're married. The future bride's virginity is extremely important, so I don't understand sleeping with prostitutes and then wanting to marry a virgin. It's part of the culture. Those who don't have the money to pay prostitutes usually find a passive guy to have sex with him - it's common practice too. A couple of weeks ago an article in a Turkish newspaper was about three men raping a Golden Retriever. We have no real laws about animal protection, so they're not punished. Our country needs more education. 
cafebabel.com: Can you be gay and a believer at the same time?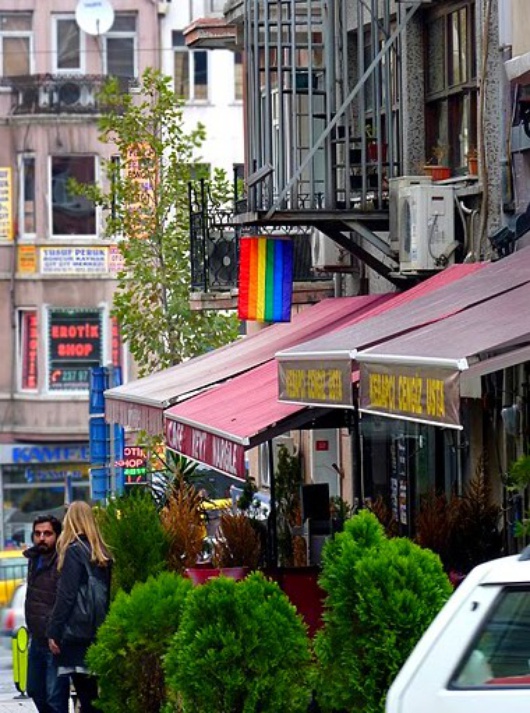 Sakir Yilmaz: No. Every major religion totally bans gay culture. In Islam you can sin as long as you're aware that what you're doing is wrong and ask for Allah's forgiveness. I have many gay friends who don't drink or have sex during Ramadan, before going back to a normal lifestyle. I used to go to the mosque, but once you question your sexual lifestyle you're obliged to question religion as well. 
cafebabel.com: What's the legal situation for homosexuals in Turkey?
Sakir Yilmaz: Homosexuality is not illegal but the police can use public morality. Kissing is part of the welcoming culture but if you do more in some neighbourhoods you can be stopped; what you're doing is wrong to the public. Punishment is usually financial compensation.
cafebabel.com: Will mentality change soon?
Sakir Yilmaz: The media educate people about gay culture in Turkey, but focus a lot on homophobia. Maybe twenty years ago there was hardly any homophobia, but a more open gay culture coincides with growing homophobia. (He greets a passing lady) - she's a transgender activist! Look at us, we welcome not only gay, transgender or bisexual people, but just anyone who wants to chat around a coffee. 
Frappé Istanbul,  İstıklal Cad. Zambak Sok. No.10/A, Beyoğlu, İstanbul
Images: ©Cédric Audinot/ A huge thank you to Bülent Kilic