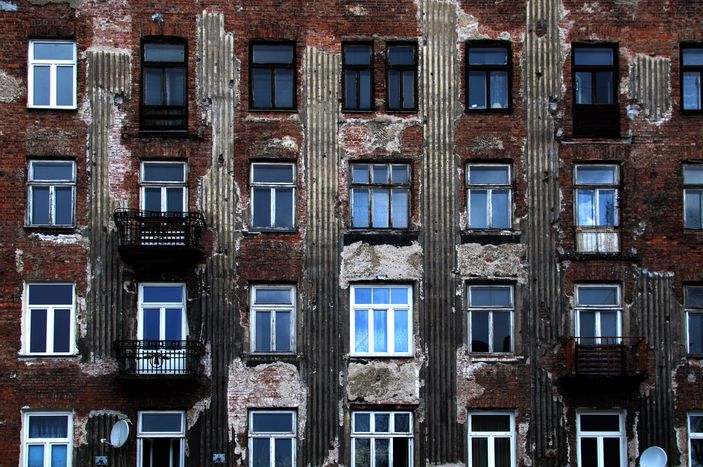 Gallery: Warsaw's underground cultural rebirth
Published on
Praga, situated on the east bank of the Vistule river, is one of the oldest districts of Warsaw. The area has been left abandoned for several years and has fallen into disrepair. Yet in recent years, new cultural initiatives have begun to emerge and bit by bit Praga seems to gradually regain some colour
While many parts of Warsaw were destroyed completely in the second world war and replaced with utilitarian Soviet architecture, Praga's streets remain ancient and unchanged. It is little wonder that Roman Polanski chose to immortalise the historic area in his film The Pianist, released in 2002. According to some, the area is a sometimes dangerous neighbourhood to visit. However, new initiatives such as underground cinemas, a lively nightlife and art galleries hidden in old vodka factories are bringing life and colour back to Praga's streets.
Old buildings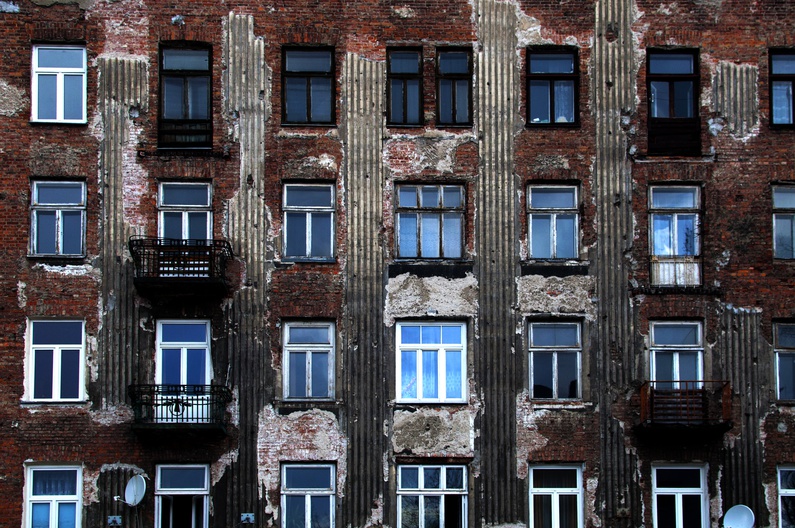 CEYLON BAZAAR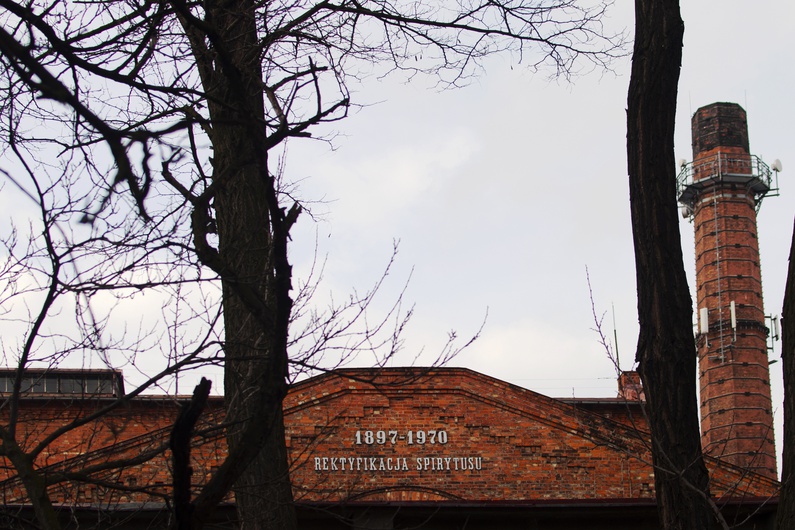 A chimney rises into the clear blue sky of a spring which comes timidly to Warsaw. Colourful artwork adorns the entrance of a building from which escapes the strains of good old 70's rock. This former vodka factory is transformed now into something quite different. Agnieszka and Janusz opened Ceylon Bazaar almost eight months ago and have since welcomed a host of curious tourists from around the world. 
The Anthill
During the war, Russian soldiers situated less than 10km away would come here to get provisions of the Polish 'water of life' and to seek solace. Now, people come from everywhere – from Canada to France – to talk and drink together.
ORGANISED CHAOS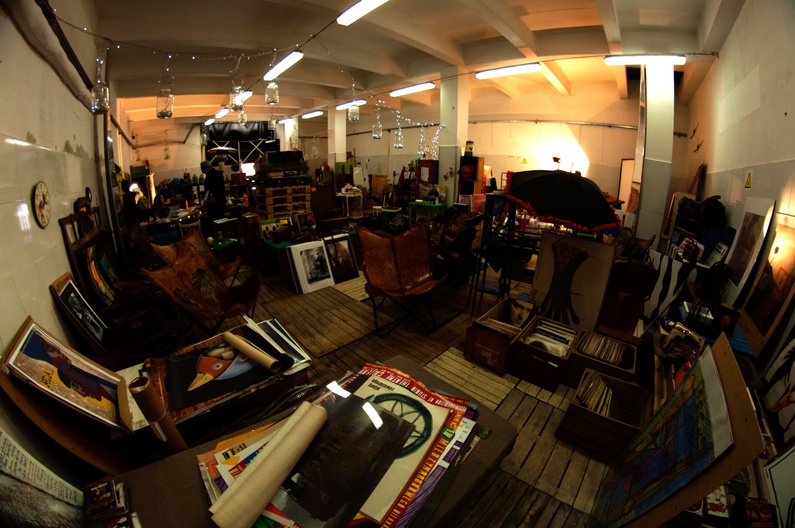 Wedged in between African chairs, light-up penguins, posters from the communist era and original vinyls, it is easy to spend hours talking about Ceylon Bazaar with Janusz and Agnieska. 
Projections into the future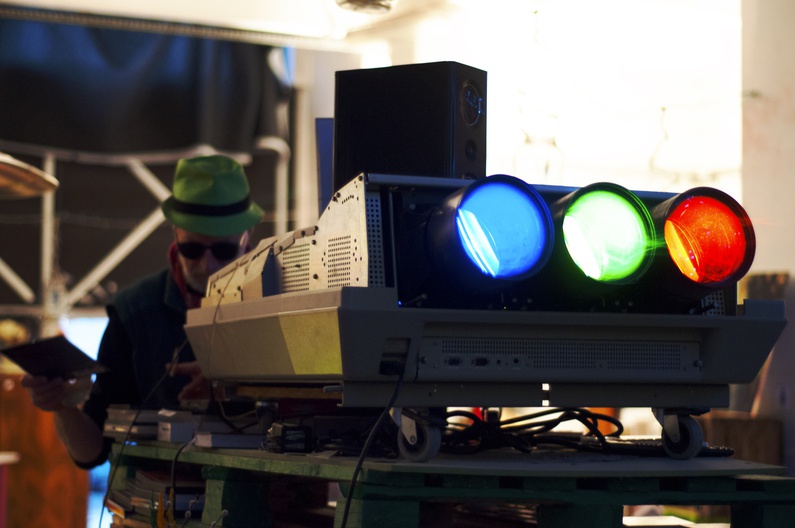 We sit in front of a documentary on The Beatles and speak of philosophy and culture while drinking home-made coffee (even a small shot of vodka- but shh, they smile, for they don't sell a drop of alcohol here).
CLUTTER
COFFEE AND CIGARETTES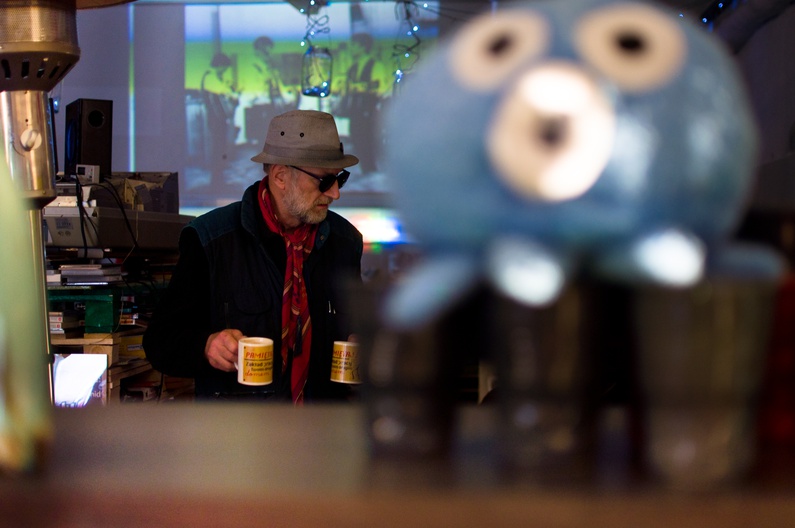 'Do you know where you can smoke a cigarette in peace here? In the casinos… and at the Ceylon Bazaar' laughs Janusz, opening a packet of cigarettes without filters which must be at least 30 years old.
JANUSZ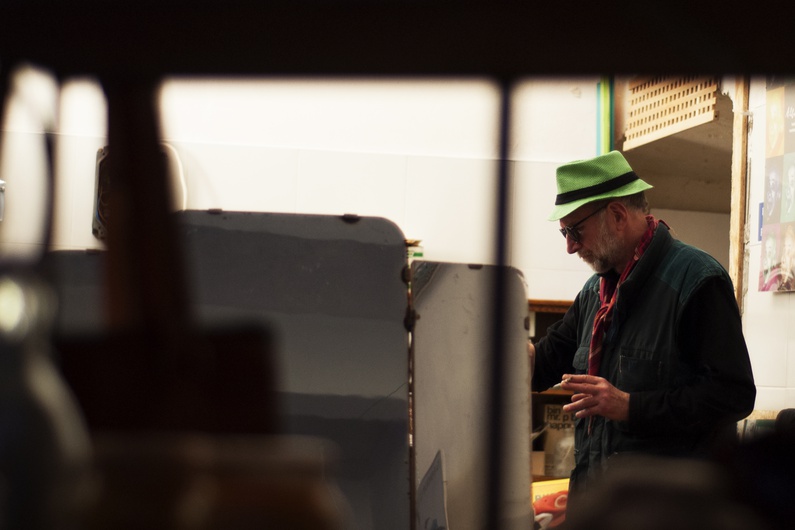 'What's my philosophy? I manage this place so that I can have fun and meet people. I also like to give advice to young people. Everyone is at home here and I try to change the ambiance depending upon who comes inside.'
Colouring the world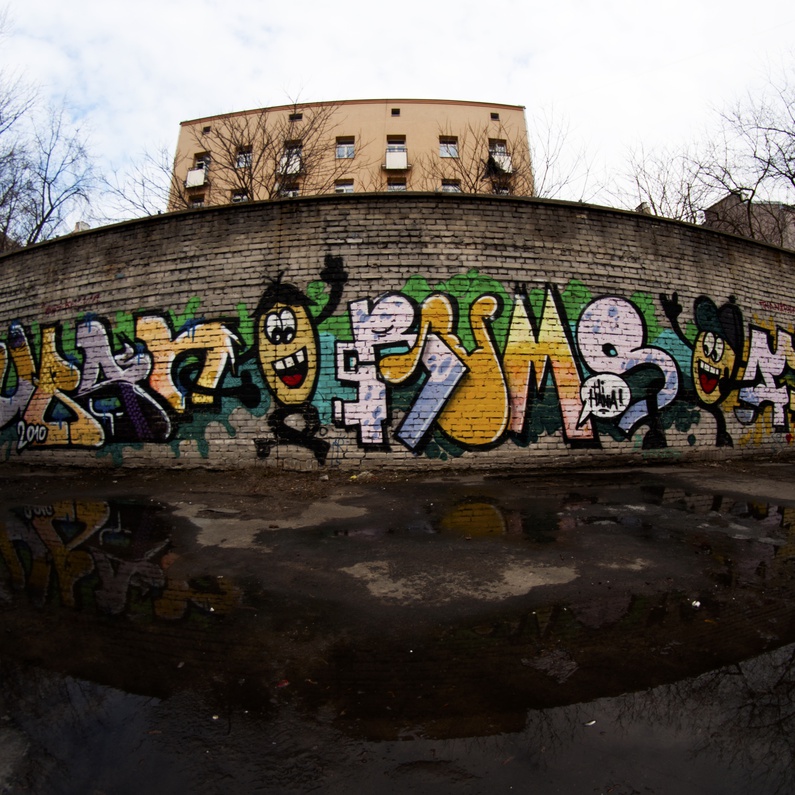 Graffiti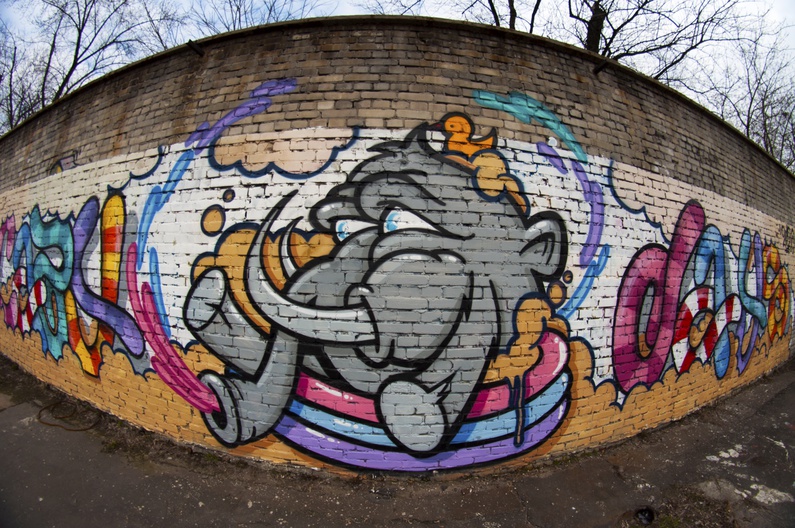 At the back of the bazaar, there's an outdoor courtyard, overlooking another art gallery and a photography studio. Street artists put their heart and soul into bringing back some colour to a sometimes sad area. 
STREET ART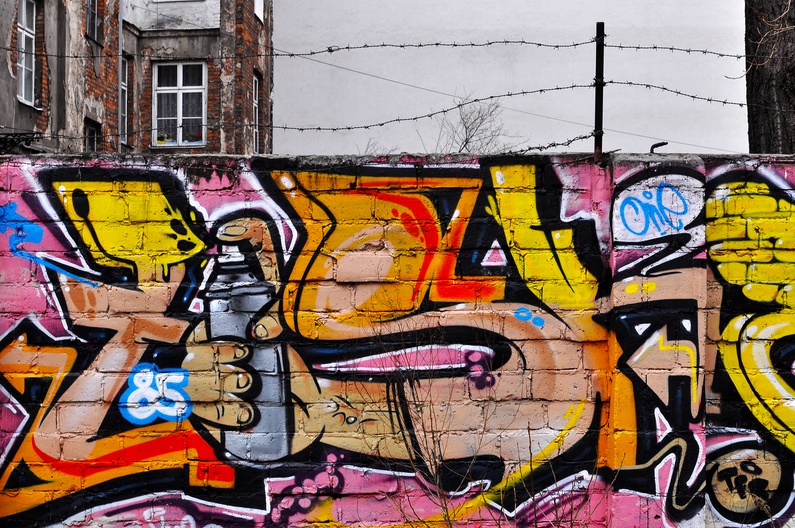 The lanes of Praga are full of tiny hidden entrances, which lead towards the back yards of often abandoned houses. We often find small gems of street art in this paradise of graffiti artists and photographers.
Komuna // WARSZAWA
Praga's art is not limited to that adorning its streets. Any number of small theatres are hidden within the ancient area. This is the case with Komuna//Warszawa, a cultural group set up by grass roots anarchists twenty years ago. In this time, the group has set up a pirate radio station, organised concerts and plays, founded an alternative squat and established an environmental educational programme for children. 
THEATRE OF DREAMS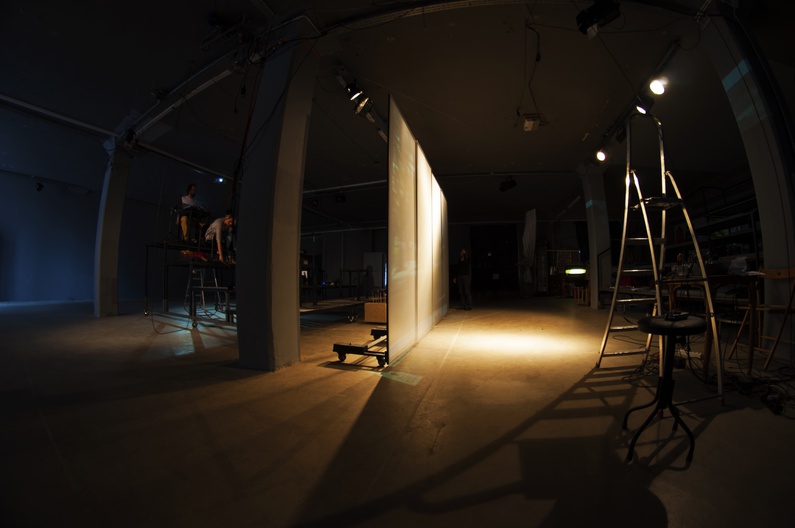 The latest performance to date: a contemporary art show mixing theatre, Turkish music, shadow play and a video projection on the life of Atatürk, revolutionary, founder and first president of the Turkish republic. The idea came after several members of the collective went to Istanbul together. 'We wanted to show how this man chose to make his life into a political struggle, while at the same time loving women, dancing, raki…' says Grzegorz. 'Behind the historical figure there is a real person. Trying to uncover him – that's what interests us and what inspired us in this work.' 
ALINA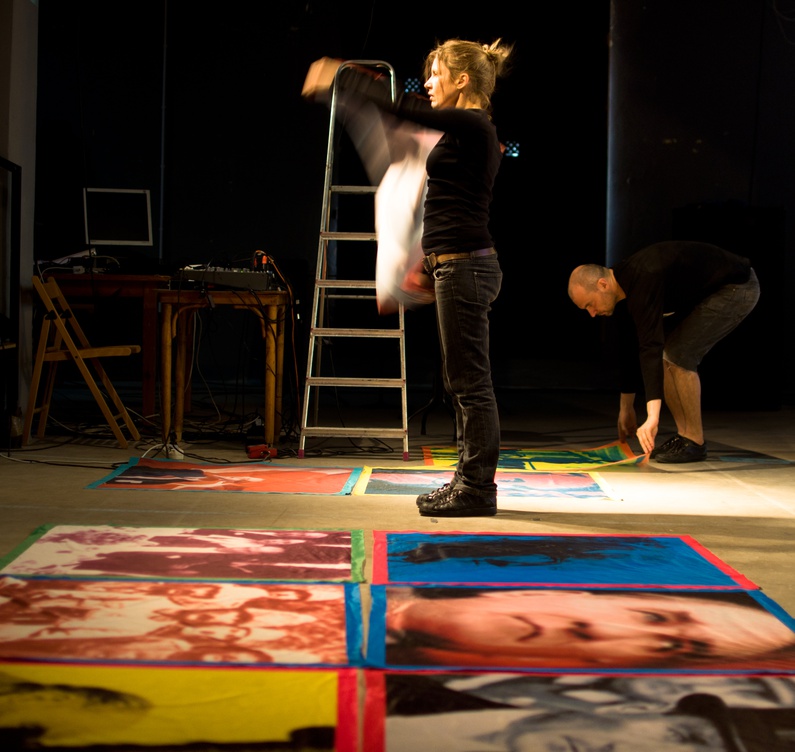 Grzegorz and Alina have been there since the beginning of Komuna//Warszawa. As young students at the beginning of the nineties, they were part of an anarchist movement in Poland. Today, their engagement is purely artistic, but their work prompts wider reflections. 
HUBERT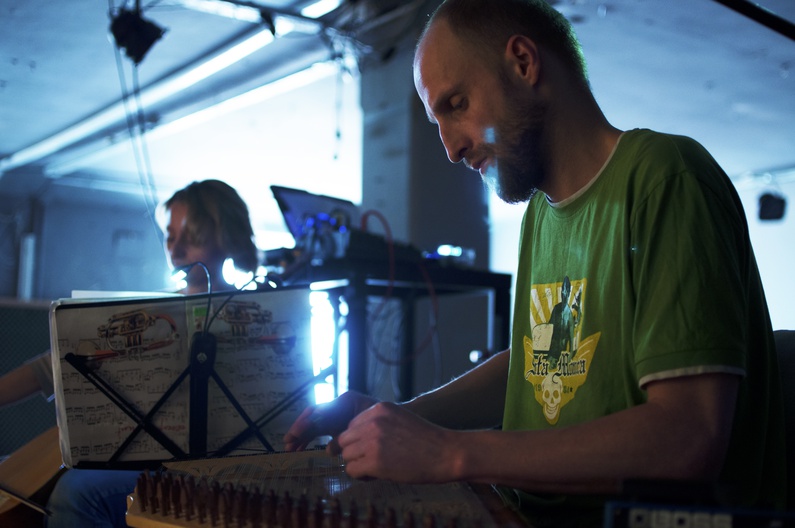 Hubert is the most recent addition to the group. 'He's a very good friend, an excellent actor, and a fantastic musician' confides Grzegorz. He has travelled to Turkey about ten times in recent years. He has been deeply inspired by local Turkish culture, drawing on musical, poetic and literary inspiration for his sound compositions, which form a part of the contemporary art piece.
UTOPIA: NO PLACE
Utopia, or the description of an ideal society. Yet often cultural, artistic and political initiatives which might be deemed utopian reject the label, considering it to be unrealistic. 'Our ideas touch the ground', say members of Komuna//Warszawa. 'We try to keep our feet on the ground when we express our ideas. We are not so naive as to believe that we will really change things through the theatre. However, it is only through reflection that we will be able to act in the future. To truly make a difference, it's better to try to stand in politics, as Grzegorz attempted in 2010.' All of these initiatives are anchored to reality. As one member of an activist squat in Warsaw put it: 'Our struggle is not utopian. This is reality, the everyday life of people here.' Yet by their actions, their philosophy, and their reflections, people here are able to imagine a different future. A place that is yet to come. Utopia.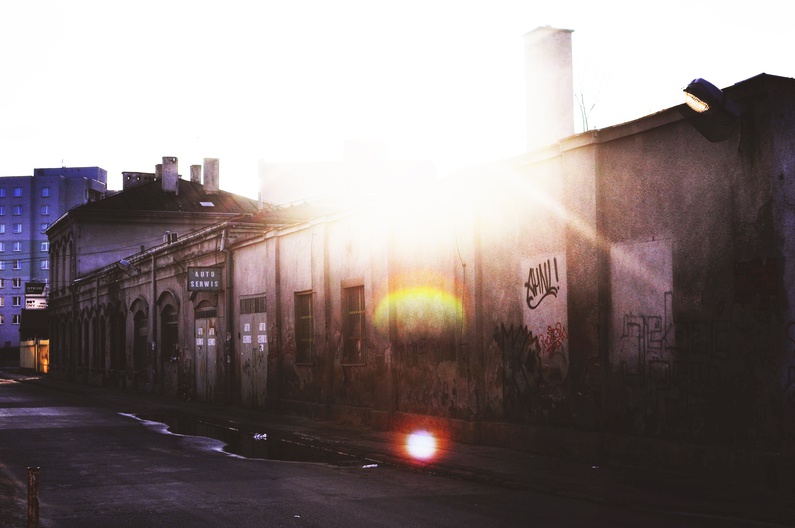 Photography by © Mathias Ruttens for "Eutopia on the ground" in Warsaw, April 2013. 
This is the third in a series of special monthly city editions on 'EUtopia on the ground'; watch this space for upcoming reports 'dreaming of a better Europe' from Naples, Dublin, Zagreb and Helsinki. This project is funded with support from the European commission via the French ministry of foreign affairs, the Hippocrène foundation and the Charles Léopold Mayer foundation for the progress of humankind