Galicia: Journey to the land of disenchanted youth
Published on
The Spanish region of Galicia is known for two things: the clothing company Inditex and the famous Camino de Santiago. However, neither of these regional gems offer much for young people hoping to build a future. Many young Galicians leave in the hope of gaining a more global outlook, tired of waiting for opportunities that never materialise.
It's a typical autumn day in La Coruña and the city is bustling with people. Shops open their doors and the steady flow of customers begins. The scent of saltwater fills the air. Judging by its appearance, it seems like the city is thriving. Sadly, the reality is rather different. It's estimated that on a day like today, particularly after the summer holidays, around 84 young people aged between 20 and 34 leave Galicia in the hunt for better opportunities. Nationally, this statistic is only surpassed by Castile and León. Behind Galicia, sits Castile La Mancha, Aragon and Extremadura. Many head to Madrid or go abroad to Switzerland and the UK. Nevertheless, some do decide to stay. 
Santiago is 27 years old and works as an administrator for a tow trucking company in La Coruña. He feels lucky to have a job, given that "people often spend many years preparing themselves for the future to find that the doors are closed off to them." In his case, unemployment is not an immediate concern, as it is for the 26.6% of young people in the 16-29 age bracket who are out of work.  However, his current contract does not give him the necessary stability to truly gain his independence. "The type of contracts you get nowadays don't give you the best working conditions to allow you to move out of your parents' house," he argues. Doris Fernandes, a journalist and translator based in Mos (Pontevedra), is the same age as Santiago, and has found herself in the frustrating situation many young people find themselves in: "by having to accept work that's precarious and unstable, we are unable to enjoy a fulfilling social and personal life.
A worse situation than ever?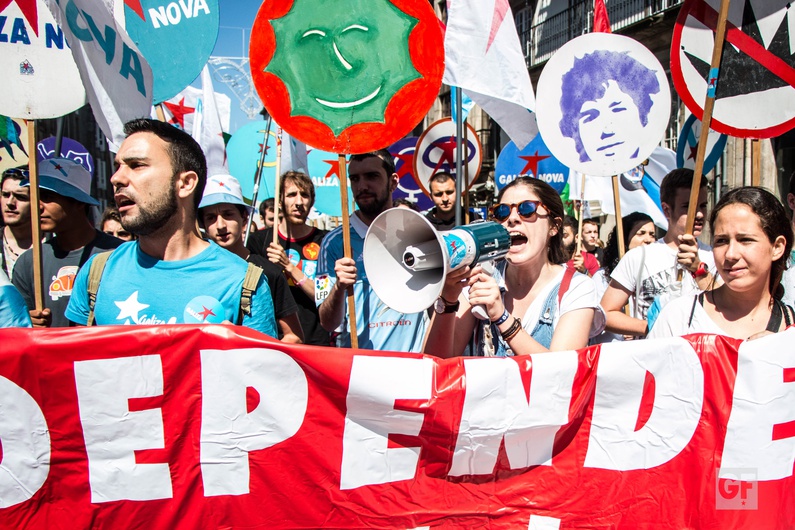 In this region, independence from the family unit is not the only type of independence causing debate. Galiza Nova, a youth organisation stemming from the Bloque Nacionalista Galego (BNG) has gone beyond espousing nationalist sentiments to openly advocating for the region's independence from Spain. "We are in a worse situation than ever," says Alberte Mera, the secretary-general of Galiza Nova, for whom independence is a necessary option. This is an argument that Santiago disagrees with, viewing it as a divisive option, much like Brexit in the UK, and it leaves a lot of questions up in the air. "What we need to encourage is the equal treatment of every region," he says, in reference to both Spain and Europe. He has his doubts about the EU: "the idea of creating a union of European states wasn't a bad thing, the problem is how it's been constructed."
Europe happens to be the desired destination for many of these Galician youngsters. Olalla, a 27-year-old journalist, lives in Berlin. She explains that it would simply be impossible to maintain the standard of living she has in Germany at home in Galicia, and she speaks of migration as a "freedom" that allowed her to leave the vicious circle that Galicia is trapped in. Similarly to Olalla, 20-year-old Yago Grela from Vigo looked for opportunities overseas. For him, the situation feels a bit more daunting, although he thinks that it is inevitable, due to Galicia's awkward geographical placement which leaves it isolated from the rest of the country. When he finishes his studies in Lannion, France  (where he has been able to stay thanks to an Erasmus grant), he hopes to move to Madrid to find work. This is something that Beatriz, a young Galician living in London, is still not sure about. "The only option for me if I move back home, is to become self-employed," she says. 
"Zara is not a great example to follow"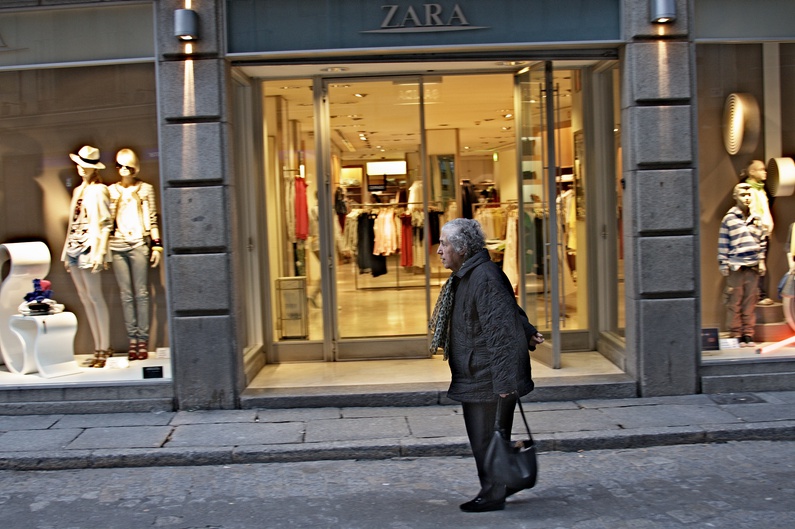 Since 1981 - the year when Galicia became an autonomous region of Spain following four decades of a centralising dictatorship - the lack of opportunities, emigration, the aging population, the lack of infrastructure and the struggle to keep the Galician language alive have remained hot-button issues in electoral campaigns. Nevertheless, there have not been any dramatic changes in voting patterns in recent years. When you ask young people about the results of the recent regional elections, in which the Partido Popular (PP) [Spain's equivalent of the Conservative Party, Ed.] reigned victorious with an absolute majority, almost all of them express a certain discontentment with the status quo. Only Beatriz sees the positive side to this result: there is a greater sense of energy and anger in parliament than ever before. "It saddens and infuriates me to see that a party steeped in corruption not only has done nothing to clear its name, it's actually come back even stronger," Doris, the young journalist and translator from Pontevedra, sighs. Yago, much like Olalla, thinks that it was a predictable result that evidences a growing generational gap. A party like the PP, supported mainly by the older population in Galicia, controls the direction the region takes, even though it's young people who are most affected by current policies. 
While young people are unhappy about the dominant party in their region, they are also not proud of Inditex, the international symbol of Galicia. The biggest textile company in the world and the owner of clothing brands like Zara, Bershka and Stradivarius, is criticised by young people for its factories in developing countries, a company policy that brings no benefits to its local community. "It's a company built upon destroying its competition, which is why I don't think it's a great example to follow," argues Olalla. Yago also criticises the company's production as he believes that Amancio Ortega, the owner of Inditex, "could easily design, produce and make his clothes in Galicia, creating thousands of jobs and improving the local economy. However, he'd prefer to put his factories in China and India, where he can exploit underpaid workers."
"Being Galician is about running away"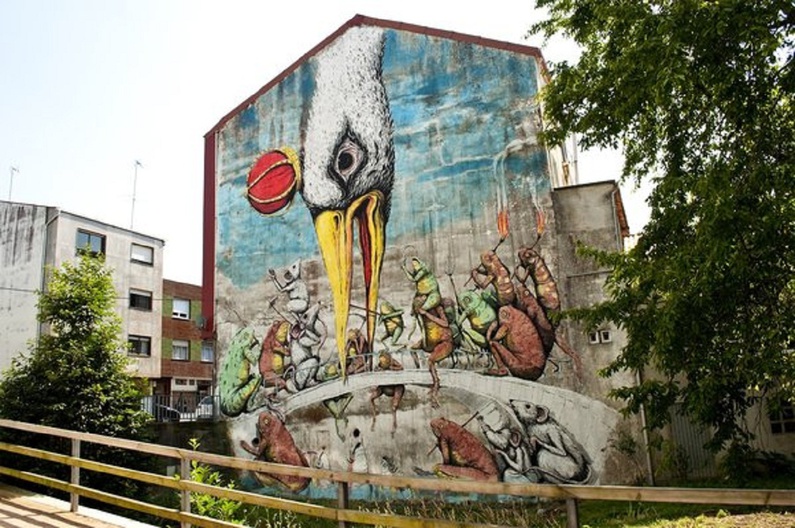 Emigration is not a recent phenomenon in Galicia. The previous generation also know what it is like to have to leave home. Luis Castro is 41 years old and is from Santiago de Compostela, where he finished the famous pilgrimage. In the 90s, he was the first of his family to go to university to study engineering. Due to his chosen specialism, he had to move. He had spent eight years away from Galicia, in Valencia, before moving back home to work in Pontevedra. In his eyes, the region has two pressing needs: better quality public services and jobs.
"It is said that being Galician is more about running away than facing up to realities," he muses. "Galicia could make itself the doorstep to Europe from the Atlantic, with Vigo and La Coruña as strategic cities: we could be the new Rotterdam, but to achieve this aim, we need to be better connected." The main artery of the region, the motorway connnecting its three main urban centres (Vigo, La Coruña, Santiago de Compostela), has tolls that complicate commercial trading. With regards to the train network, investment in high speed trains has not managed to reduce the travel time to Madrid to under six hours. The inadequacy of the rail network in the region was clear to see in the aftermath of the 2013 train accident in Galicia, the worst train disaster in recent Spanish history.
Nevertheless, due to the rather unstimulating environment, many young people try to fight against the conformism of Galician society.  The prevailing "that's life" attitude is fiercely criticised by authors like Manuel Rivas and  Xosé Neira Vilas. As Doris explains, Galicia is not only known for Inditex, it's also known for its "idiosyncrasies, its ancestral wisedom, its languages, its landscapes, its food, its countryside, and above all, the successes of its universities, its industry, its social movements, its literature..." The provinces of La Coruña and Vigo now have their own universities, which, alongside the traditional university of Santiago de Compostela, have managed to staunch the outward flow of students of university age. These two cities, which boast the biggest populations in the region, have also built airports to improve their connections with Spain and the rest of Europe, making the region more international.
So, all is not lost. There are initiatives in Galicia that prove that change is possible. An exciting example of this is the street art festival DesOrdes Creativas, which has taken place since 2010 in the Ordes region, which is sandwiched between La Coruña and Santiago de Compostela. During the festival, artists from across all of Galicia decorate the ugliest walls in their village. This has created a domino effect with many Galician towns copying the initative. It's a festival that could have passed by unnoticed, if not for a younger generation that's ready to rebel against their rather bleak backdrop in Galicia. This is a generation that understands that with crisis comes opportunity. 
Translated from Galicia, viaje a una tierra de jóvenes desencantados