'Gäengeviertel': Hamburg's 'little island' of resistance
Published on
The financial crisis has had its repercussions in Hamburg too. The property bubble burst. It left behind only two historical buildings in the district of Gängeviertel, where artists, far left-wing activists and supporters decided to set up shop in 2009. They are fighting against the building of skyscrapers in the northern German city by squatting in what's left of the old town.
Unfortunately, they also refused to be photographed for the story, so French photographer Nicolas Datiche takes us on a guide around their 'offices' (Translation from the French by Julia Graney)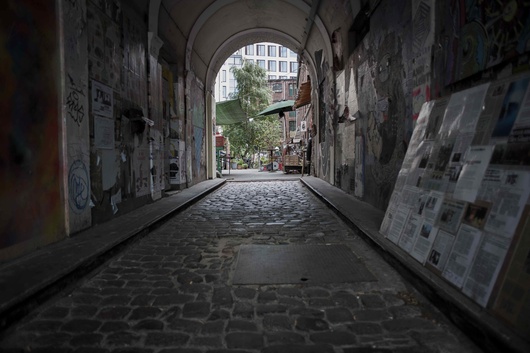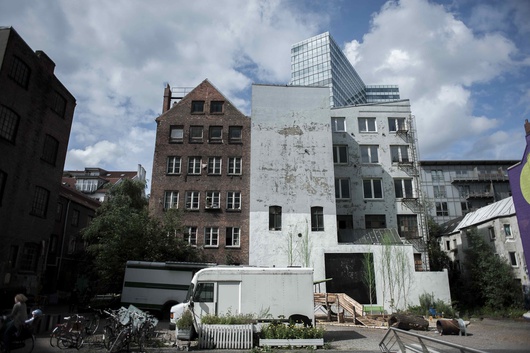 Several points of entry to the 'Gängeviertel' (which literally means 'neighbourhood of corridors' in English) are made up of little porches that open into the interior courts, which are cut off from the ultra-urban life of Hamburg

The old buildings, which are what make this neighbourhood beautiful, are surrounded by a bunch of glass high-rises, which little by little are overshadowing the last parcels of land not yet acquired by developers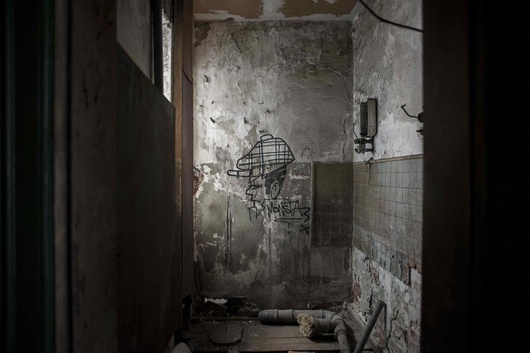 The face of a man drawn on the wall of a building that the occupants have not yet refurbished. The restoration is done progressively at the liberty of the residents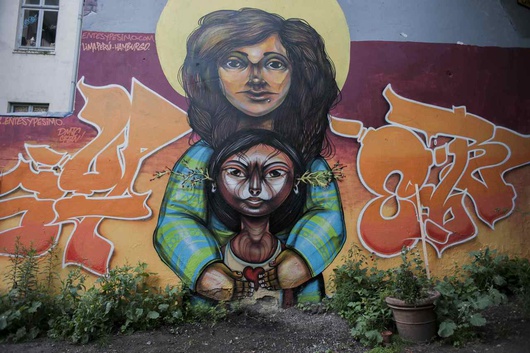 Graffiti on one of the walls of an interior court of the 'Gängeviertel'. This quarter also serves as a place of artistic expression for young artists without a workshop to practice their art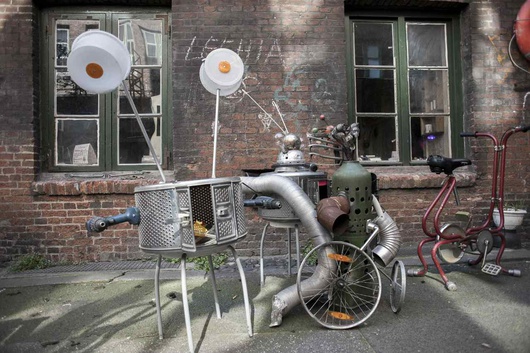 Open-air gallery. Residents of the quarter and surroundings can come to discover the artistic creations of the residents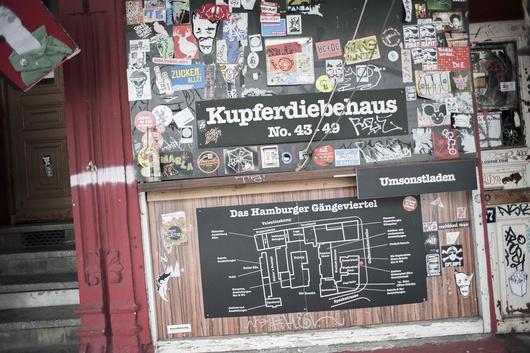 Several maps are placed on the walls of the 'Gängeviertel' in order to indicate the different areas (bar, gallery, art workshop …) that you can find here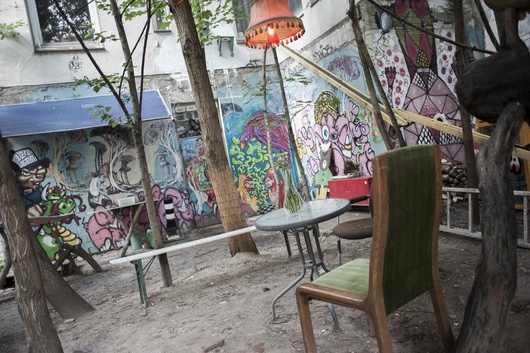 A terrace was installed in one of the interior courts to allow people to take advantage of the peace and quiet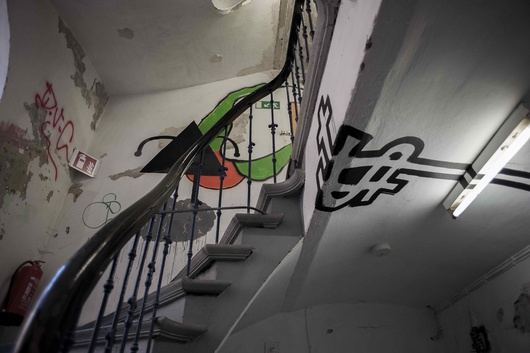 Several buildings are in such a state that they can't be used. The occupants are trying to find solutions to be able to restore the entirety of the 'little island' in order to preserve its rich history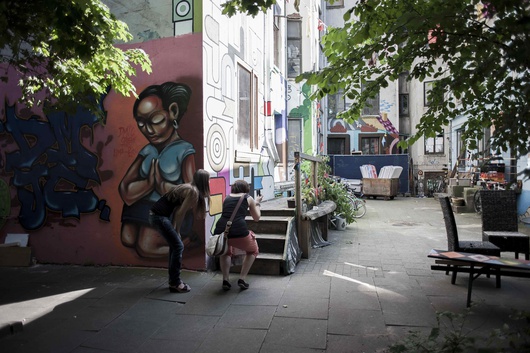 There is one topic of debate that residents of the 'Gängeviertel' often become passionate about: whether or not to allow tourists unlimited access to their 'little island'. The quarter is an artistic zone that exists to show the public the works of art produced, but at the same time is a zone of ideological resistance that can easily turn into a tourist attraction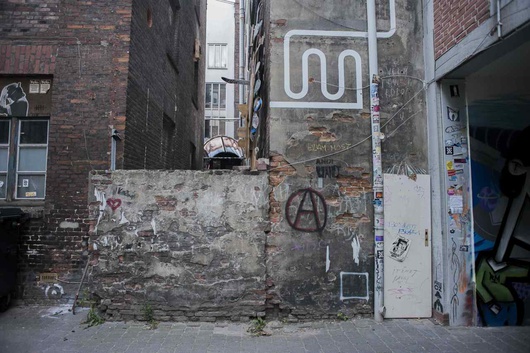 From an artistic standpoint as well as from a political standpoint, the 'Gängeviertel' is also a hideout for the extreme left and for the anti-fascist movement of Hamburg, which is why the residents do not wish to be photographed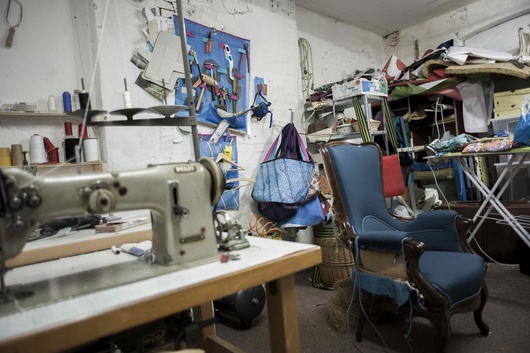 You can also find upholstery workshops (see image above), and photography and contemporary dance studios

Hamburg is booming. In the city the glass high-rise buildings are growing like weeds, but the 'Gängeviertel' is resisting, thanks to the art and activism of its residents.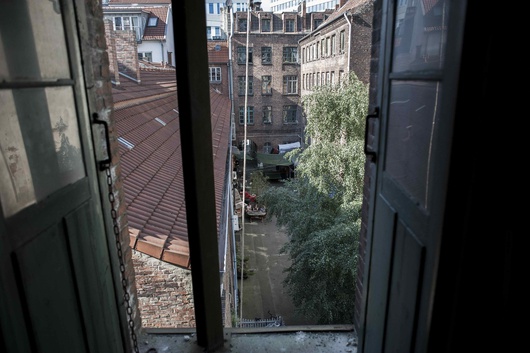 All images by © Nicolas Datiche for OER Tripled, Hamburg 2012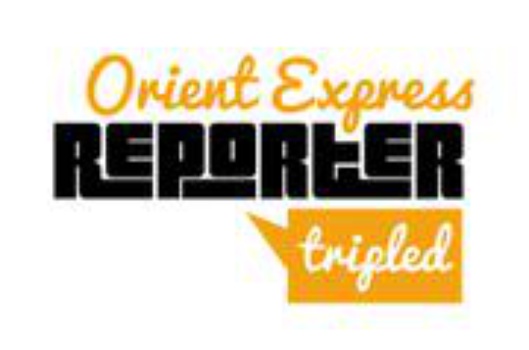 In partnership with the Paris-based Franco-German office for journalists (Ofaj), this article is a part of Orient Express Tripled, cafebabel.com's 'return journey' series of articles with journalists resident in the Balkans, Turkey, France and Germany