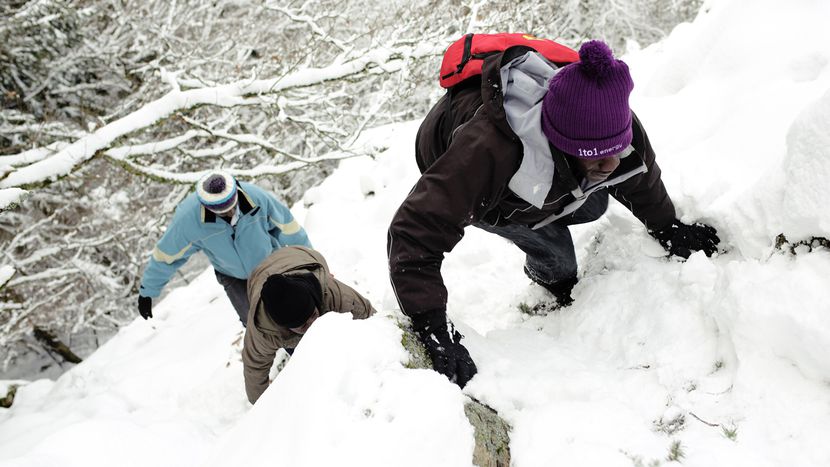 From Gambia to Germany, via Libya and Lampedusa
Published on
With huge numbers of migrants trying to enter the European Union, cafébabel listens to the trials and tribulations of three young Gambian men. 
For Lamin Ceesay, Mohamadou Sanneh and Abubacarr Sawo, it has been a massive struggle to escape political instability, war and conflict.
This is the first of a two-part article on their amazing journey.
It's the 31st of December, 2014, and snow is covering the horizon over Müllheim, a small town of around 18,000 people in southern Germany.
Lying between the Rhine valley and the Black Forest, one might assume that life in Müllheim is quiet and uneventful. So what are three young Gambian men doing in town, trudging through the thick snow? There has been suspicion about them being here - who are they, and what are they looking for?
When asked, some of the townspeople reply bluntly, making it clear that they don't want to see them around. They state that these immigrants – 60 in total - are living in the town's training school's sports hall, looking to steal their son's jobs.
But the more open-minded citizens are trying to act, so that these 60 people from the sports hall can find a home here. They have a single bed and a cupboard each to store what is left from the past, or what can help for the future.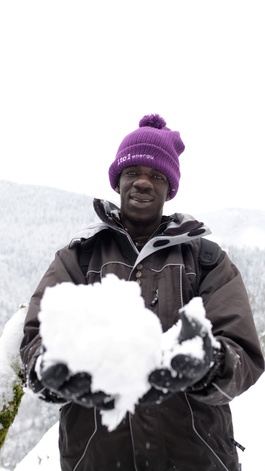 For Lamin Ceesay, Mohamadou Sanneh and Abubacarr Sawo, it is not just the beautiful novelty of seeing snow fall for the first time. Seeing the flakes fall crystalises the realisation of a future they had not thought possible for years.                                                                                                                                                                                                 Mohamadou Sanneh tells us more. He was born in 1992 in Gambia. Back then the country was still ruled by its first President Sir Dawda Jawara. And this was since becoming a Republic in 1970, five years after gaining Independence from the UK.                                                                                                                                                                                                          As Mohamadou was two years old, in 1994, a group of officers in the Gambian National Army seized power from Dawda Jawara. The coup was lead by Yahya Jammeh, commander of the Gambian Military Police, chairman of the group, which identified itself as the Armed Forces Provisional Ruling Council (AFPRC). 
The AFPRC immediately suspended the constitution, sealed the borders, and implemented a curfew. Jammeh's new government justified the coup by decrying corruption and lack of democracy under the Jawara regime.
Yahya Jammeh was 'elected' President in September 1996. He remains in office ever since, winning election after election (2001, 2006, 2011). Foreign observers did not deem these elections free and fair. He is currently serving his fourth term in office.
A victim of politics
With a motto of Justice, Peace and Progress, the United Democratic Party (UDP) was founded in 1996, by human rights lawyer Ousainou Darboe. The UDP represented indeed the main opposition of Yahya Jammeh's regime, which was marked by violent hostility to homosexuals, restriction to press freedom, and many alleged human rights abuse, such as repression of students demonstrations, witch hunting campaigns, massacre of migrants and disappearances and imprisonments:
Sanneh adds, "My life was good there until 2001: my father was UDP. My father is dead. The President took him into prison and he died in prison. He was taken in 2001 and died there in 2009."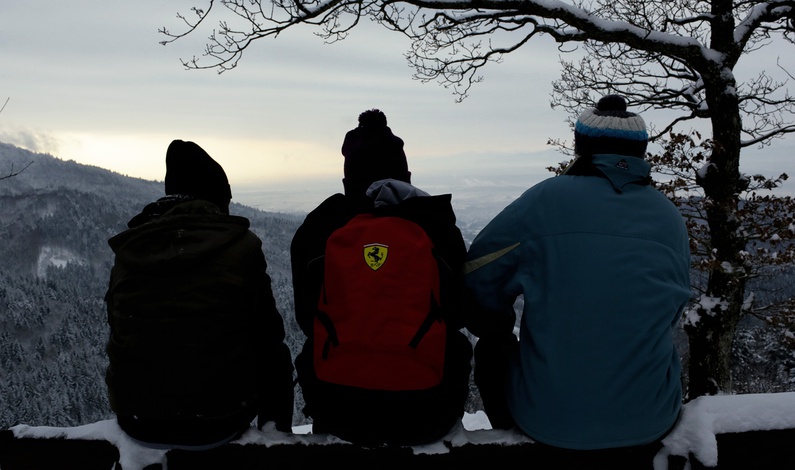 Actually, parts of the media (like online platform Freedom Newspaper-Gambia's Premier Online Newspaper and Foroyaa newspaper) reported list dozens of individuals who have disappeared after being picked up by men in plain-clothes, and others who have languished under indefinite detention for months or years without charge or trial.
After his father was killed on account of his commitment to the UDP, Mohamadou's obstacle race for survival started at the age of 17. He's been on the road for almost five years since fleeing Gambia, and facing a number of problems along the way.
"At first, I went to Senegal. But eventually there was a possibility to go to Libya, so I went in 2011. My boss brought me in his car, through Mali, Burkina, Niger. In Libya, it was better, and I was working there as a plumber. But then there were problems there with the President Gaddafi..." 
Read part two of Lamin Ceesay, Mohamadou Sanneh and Abubacarr Sawo's story here.