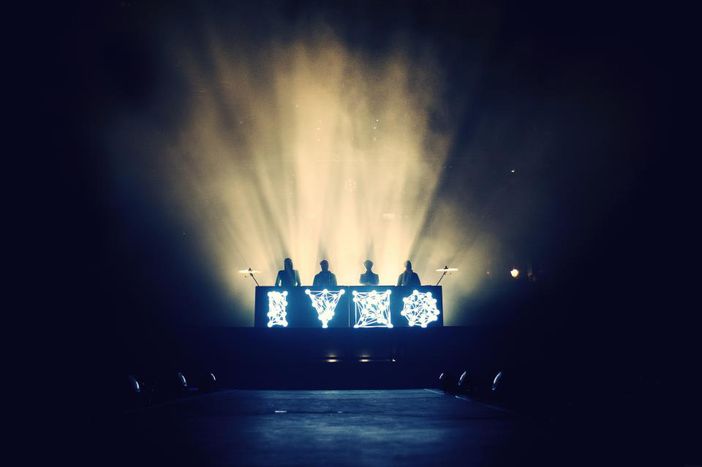 French DJ collective C2C: 'People don't understand 'scratching''
Published on
Translation by:
Mr Zee
Since they started off as a DJ collective, the guys from Nantes have been showing us what they can do with a turntable. In the space of one year they won all the silverware, from 'victoire de la musique' nominations to scooping the 'public choice' award at the 2013 European border breakers awards
Someone just has to say this; any day now, C2C will be seen as a bunch of annoying geeks. Last week, three months after releasing their first CD Tetra (Universal Music – Label OnandOn), the French collective found out to their great surprise (and ours) that they had four 'victoire de la musique' nominations, the annual French award ceremony that recognizes the best musical artists of the year. This French competition is a sort of televised annual ritual somewhere between the UK's Brit Awards and a television talent show. It was amazing to witness the four-time world champion DJ's coming up against the likes of Céline Dion and Benjamin Biolay.
Read 'C2C, DJ collective from Nantes: 'It's a geek thing'' on cafebabel.com
What was just as amazing was seeing the 'turntabling' group at the European border breakers awards (EBBA). It is a glitzy award ceremony organised by the Noorderslag foundation and held in Groningen, the Netherlands. Its raison d'être is to stimulate cross-border euro pop. Surprisingly, C2C went down a treat. On 9 December 2012, C2C, aka Atom, Pfel, 20syl and Greem, once again won both the public choice awards and with it the EBBA's support. Their success is all due to how well they've been going down in summer festivals and CD sales on the high street. Interview.
cafebabel.com: How did you find out that you'd be selected for the EBBA awards?
20syl: Well, they just called us up, and someone said we were on the short list. Of course we were happy about that. We thought, 'Well what's this all about', because we'd never heard of the competition. So we went to see a few past nominees. It all had a classy look about it. They were looking for groups that were good live, so we thought - why not?
cafebabel.com: But the short-list is a load of pop artists. Didn't you feel a bit weird being lumped together with them?
Pfel: The short list had a load of different groups from different countries and cultures. Each country has its own way of selecting their nominees. It took us a while to take it all in and see that the groups weren't all the same. We don't feel we have much in common with any of the other artists apart from Dope D.O.D. It's a good experience though.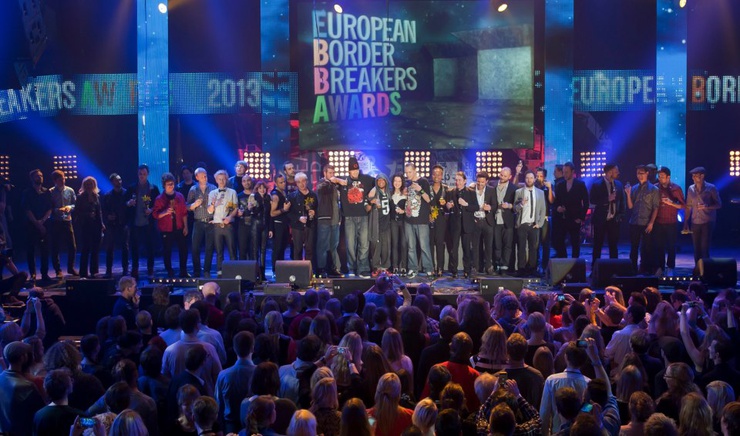 20syl: The organisers are maybe opening things up a bit this year. We're all in a daze about how well our work is being received. We couldn't see this coming. When we brought out Down the Road (their EP) at the beginning of 2012, we didn't know what to expect at all.
cafebabel.com: So success just happened?
20syl: You might say it was down to luck, but if you dig a bit deeper you'll find some very good reasons too. The album itself was a good one. We worked hard to make it and really invested a lot of ourselves in it. It's really brilliant to see that people like it and that they appreciate what we were trying to do. The music on the album is varied and has lots of different influences.
cafebabel.com: When did you decide to make Tetra?
Pfel: We were thinking about doing it ages ago – before the world DJ championships. It was something we just had to do. But we only had so much time when we were doing the competition. Then, while we were performing live we did some mixes. But we actually always wanted to go that bit further and do a six-minute track. We also needed to explore different musical paths. That meant doing things like Hocus Pocus (20syl and Greem's hip hop project) and Beat Torrent (Atom and Pfel's electro project). It was good for us to take a bit of time out and then later on to come back together with some new, clearer ideas. We just wouldn't have been able to do that four or five years ago.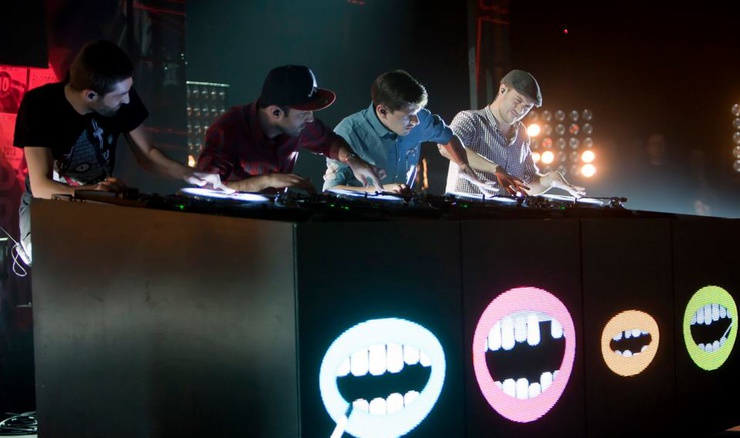 20syl: Obviously if we had done it five years ago it would have been a different CD. What influences and inspires us today has changed.
cafebabel.com: Do you think that because of the way the public and the critics received the CD, that DJ mixes will be more popular in Europe?
Pfel: That all depends on what the turntable groups come up with. The danger is that people will think this kind of music is a bit geeky and that no-one will really like it.
20syl: I'm not 100% sure that people see us as a turntable group. I think a load of people see us as musicians. They don't care how the music was made. They don't even understand 'scratching'. So there has already been a period when people have been listening to and getting to like this stuff without being fully aware of all the ins and outs.
Catch C2C in concert at the Zénith in Paris on 1 March, before international tour dates in London, Amsterdam, Frankfurt and Geneva
Images: main courtesy of © C2C official facebook page/ © Ben Lorph Photo; in-text: Down The Road winners courtesy of ©  EBBA Awards official facebook page/ © René Keijzer/ video (cc) C2Cdjsofficial/ youtube
Translated from C2C : « On hallucine un peu sur notre sort »