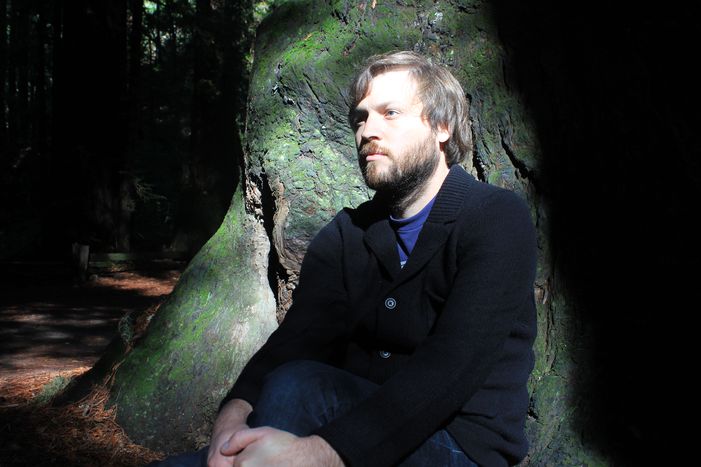 French-American folk musician Redeye: 'I was a bit unsure about country music'
Published on
Guillaume Fresneau is relatively unknown except for his outing as part of French band Dahlia. Moving on from the rock direction, he exclaims why it's good to be independent, travel and find yourself. His five-track EP 'Be The One' was released in February 2011
He's wearing blue cowboy boots, has fine hair and a friendly smile; after all, Guillaume Fresnau is French-American. He bats away a tentative question I put to him at the end of our interview about his private life. His stage name is Redeye; a red-eye refers to a flight which departs late at night and arrives early after dawn. But the Redeye I meet today in Paris doesn't have red eyes. Question-dodging tendencies aside, Guillaume does open the gates and talk about himself inadvertently as we discuss his EP, Be The One, released in February.
US inspirations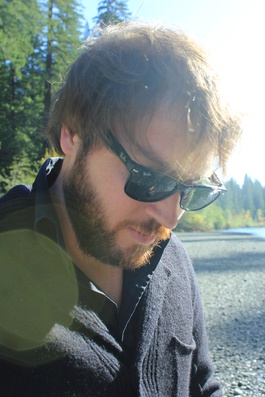 'I completely embrace my double nationality,' Guillaume begins. 'It matters to me, it's part of who I am and it's something I will always have. It's a kind of force which allows me to build bridges and assimilate other influences and go back to my roots.' He comes from Rennes, Brittany (in western France), but the roots he is talking about now are in Texas, where the musician grew up between the ages of five and eleven. His musically 'monomanic' father was a fan of the folk and blues greats, Chuck Berry and Fats Domino, when he decided to move the family to the United States. Inevitably, making American folk music comes from having those influences all around you. 'I was swimming in it but some things I didn't really grasp off the bat. I was a bit unsure about country music, but I ended up getting used to it. You can find beautiful things in it if you separate it from the kitsch, glitter and cowbay hat element of it. There's this documentary called Heartworn Highways (1981) by the late director James Szalapski, where the men wear hats, smoke on rolled-up cigarettes and drink whisky - but all of a sudden break out into amazing music.'
Redeye admits that everything has come together for him little by little; he took a long time to transform his past into his music. He started late in writing the tracks, creating a new project and thinking of the main themes, only recording his EP in January. 'It's an intimate project,' he adds. 'I wanted to go back to the essence.' With five tracks laid out on the disc, Redeye is a man reborn, and it was with the help of his second tongue. 'There is always a story about the meaning of things in French,' he explains. 'It's a very literary language where we inject lots of doses of intellect. Thus we're less spontaneous, less fluid. English has this immediate side to it, an instinctive part to it which makes you just want to express yourself. There are less questions in English, and I wanted to avoid reflection – not to make my project uninteresting, but to get back to the bases.'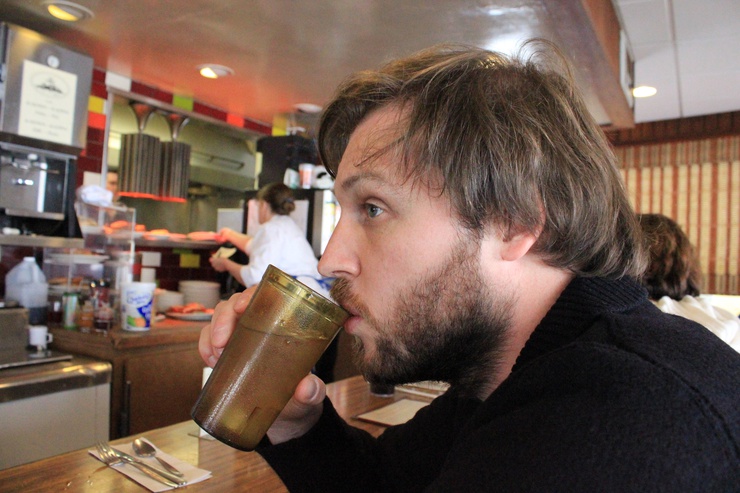 The rock to folk route
Whilst many artists try to forget themselves in the moment, Redeye chose to find himself so he could better define himself. That began with distancing himself from his former band, the French group Dahlia. 'We were just more into rock,' he recalls. 'I also wanted to get back to a certain form of simplicity in the way I did things. I wanted to write a song and record it before going to play it in the coffee shop underneath my house. With Dahlia the way we worked was according to how everyone told us to. I really wanted to do something more DIY.' To recuperate, on the obscurity of a night flight, you have to go and look for yourself alone. 'I wanted to be a bit selfish. I can say that it's easier to maintain your integrity when you're independent. That search for it dilutes itself in the music industry, especially when people are telling you what they think every single day. I am happy with what I am doing and I am sincere. I'd have a hard time doing anything else.'
The rest of the time Redeye is usually on the road. His frequent visits back to the United States ooze through the five songs which compose his EP. In the opening track Be The One, you can imagine that maiden voyage that the person who is finding themselves has taken symbolised in the whispering tones of Guillame sings and in the chords that Redeye caresses. Whilst the media compares Redeye to the likes of Elliot Smith and Jeff Buckley, his voice is more akin to the ballads sung by Eddie Vedder for the original soundtrack of the 2007 movie Into The Wild. His music take us into the land of pine trees planted in a virgin territory, next to a brook reflecting the rays of the sun through the leaves. Redeye himself admits that he comes up with his music as a soundtrack for his own trips.
It's elementary, dear Watson. Oh shoot! It's also plastered across the cover of the album. The image was taken by the artist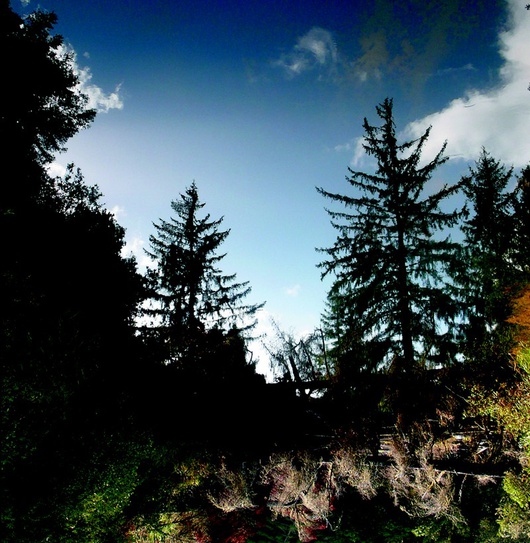 himself during a trip to the US in Oregon, a state in the north-west. Redeye can add 'photographer' to his other hats of being a graphist and painter, when he allows himself to lose himself a little. Then it's all about taking up the guitar again and cooking those musical influences together which marked him in a dusty town, where cowboys drink whisky and make good sounds: American folk music.
I forgot to add – Redeye has blue eyes. 
Redeye's top five tracks of the moment
The Head and the Heart – Lost In My MindAlexi Murdoch – At Your DoorThe Black Angels – Bad VibrationsCults – You Know What I MeanThe Horrors – Sea Within A sea
This article was written to the sound of the EP, Be The One, by Redeye. On repeat. Five times over
Images: main and in-text © Caroline Ruffault ; video (cc) Redeyewithatube and (cc) cargovideo/ both via Youtube
Translated from Redeye : Paris-Texas, version folk…