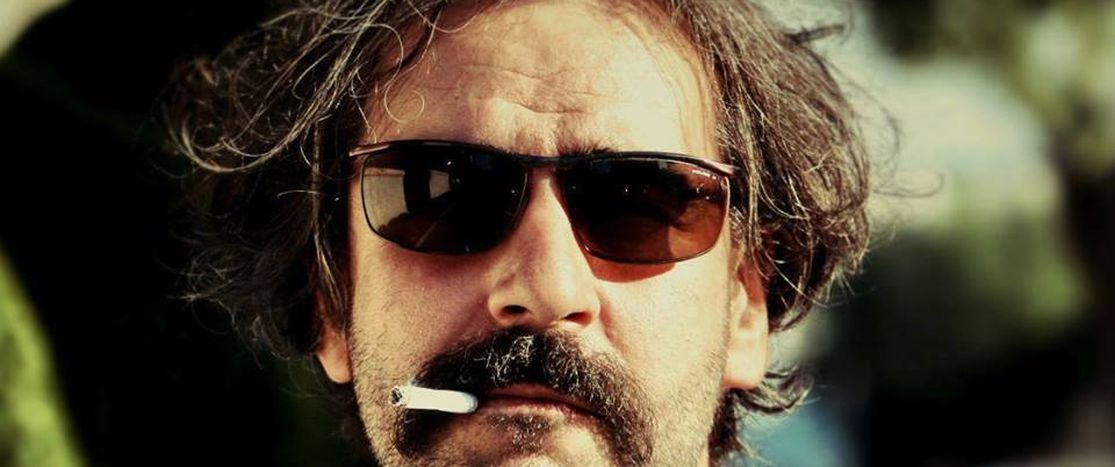 #FreeDeniz: the German journalist arrested in Turkey
Published on
Deniz Yücel, Turkish correspondent for German newspaper Die Welt, has been arrested on charges of spreading propaganda for a terrorist organisation. In repsonse, several German politicians have called for President Erdoğan to be barred from entering the country. But what are Ankara's motives, and how should Berlin react?
Erdoğan is putting pressure on Berlin - NZZ, Switzerland
Erdoğan wants to provoke Germany with Deniz Yücel's arrest, the Neue Zürcher Zeitung believes:
"Whether it's because of the unabated anger over the resolution on Armenia in the Bundestag, the demands for asylum on the part of Turkish diplomats after this summer's attempted coup, or the most recent accusations of espionage against the Turkish Islamic association Ditib; today there can be no more talk of a 'trusting partnership' of the sort that was supposed to emerge one year ago from the German-Turkish government consultations... It is obvious that against this backdrop Erdoğan is trying to put Berlin under pressure. By continually threatening to allow the refugee pact between Turkey and the EU to collapse, he has made that sufficiently clear. There is also room for negotiations on Yücel's release - for example during Erdoğan's announced visit to Germany during which he wants to convince his compatriots of the need to change the constitution." (01/03/2017)
Yücel is Ankara's hostage - Avgi, Greece
Avgi also believes that Erdoğan is trying to blackmail Germany - but is convinced that the Turkish president has miscalculated:
"Yücel's arrest was not just another attempt to gag the press in Turkey - something that now happens on a daily basis. It was a direct attack on Berlin. Erdoğan probably wants to use Yücel as a hostage, to force Berlin to allow him to officially campaign for his referendum among Germany's large Turkish community. But Germany is also in the midst of an election campaign, and ceding to the Turkish president would be painful indeed. Erdoğan, in turn, needs not only a yes in the referendum, but also German support to help revive his country's ailing economy. But Erdoğan won't be forgiven for this abduction, even if it ends well." (01/03/2017)
Germany should say no - Český rozhlas, Czech Republic
Prague radio broadcaster Český rozhlas stresses that Yücel is not an isolated case:
"Since the purported coup d'état, 170 media outlets have been discontinued and 162 journalists arrested, including Yücel... Cumhuriyet is the last remaining independent paper, and it is subject to constant attacks. The editor-in-chief and ten of his editors were held in prison for more than 100 days. These are the results of the continued repression in Turkey... In the coming days President Erdoğan plans to travel to Germany and make a public appearance to seek support for his referendum. According to a poll from the weekend, 77% of Germans are against the government allowing this, but the German government has yet to make an official statement on the visit. Green Party leader Cem Özdemir, by contrast, has made no bones about how he feels: in making an appearance Erdoğan would be abusing German democracy." (28/02/2017)
Merkel must avoid a battle of words - Handelsblatt, Germany
German-Turkish relations are at a worrying low and Berlin should do its utmost to seek dialogue with Ankara, Handelsblatt urges:
"Erdoğan has not yet commented on Yücel's imprisonment; Chancellor Merkel, by contrast, has commented on it in unusually acerbic terms... Diplomacy seems to have gone out the window and instead Erdoğan has the chancellor right where he wants her: in a battle of words. If she continues to allow this, Turkey's relations with Germany and Europe will suffer considerably. The danger of Nato member Turkey's changing its orientation remains high. Merkel is in the middle of an election campaign and had no alternative but to condemn the arrest. Nevertheless, she must quickly make the transition to dialogue - even if it is painful."
---
30 Countries, 300 Media Outlets, one press review. euro|topics presents the issues affecting Europe and reflects the continent's diverse opinions, ideas and moods.
Translated from #FreeDeniz: Deutscher Journalist Yücel in U-Haft in der Türkei