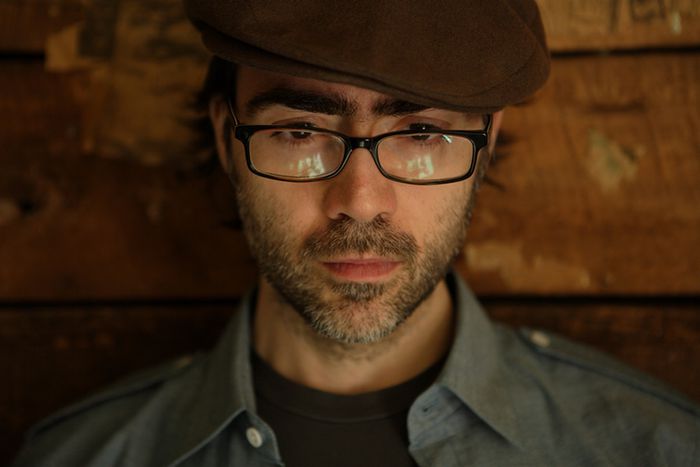 Fredo Viola: 'Downloading is an attitude that kills the music'
Published on
The London-born New Yorker, 39, owes his blossoming musical career to the internet, a small digital camera and the music file-sharing site EM411.com. We chat to the man with Sicilian roots upon the release of his first album, The Turn, which unites pop, electro and songs of devotion
For the American from Woodstock, New York, everything started five years ago on the music file-sharing site EM411.com, where you can upload items and get feedback on them. After several attempts, some of Fredo Viola's compositions started to be used in soundtracks, such as in Jonathan Demme's The Manchurian Candidate (2004) and on TV programme CSI: Miami. None other than British duo Massive Attack have contacted him for a collaboration since. The Sad Song, his first EP, was a success.
Download bulimia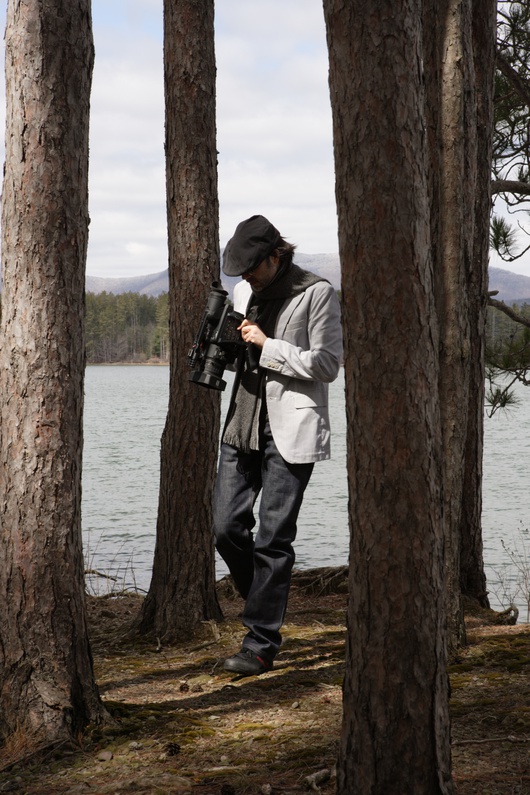 We meet after a concert at the Café de la Danse in Paris, in a bar in Bastille decorated in a fake Cuban style with over-loud music. Fredo is both exhausted and extremely satisfied. The concert was a success. He was forced to double his repertoire due to public demand. For a man who 'was born' in the network, he holds a special opinion towards downloading. 'I do not think people should be punished for downloading, but it ruins the music. I'm not talking about money, but the value of music. Everything is stored in blocks: the entire works of Radiohead, the entire works of Nina Simon, and so on. The appreciation of an album as a whole is cancelled. I believe that sharing your entire hard drive has a bad impact: it removes all passion. It is an attitude that kills the music.'
Choirboy-cum-Fellini
Fredo, short for Alfred (perhaps a tribute to The Godfather and his Sicilian origins? - I forget to ask), argues – perhaps too modestly – that he has had no musical education, even if his various biographies online say that he was a soprano. The most he has done was to join a choir. 'It was horrible,' he recalls. 'My parents took me out because I was getting beaten up. It's difficult being in a group with so many children, abused by the teacher: you can imagine how we were towards each other. I didn't sing for twenty years; I was ashamed of my voice because it gave me bad memories.' Does he have many memories of that period? 'Purple velvet wallpaper and the smell of lavender.'
Fredo has had some film training which he applied to his music. 'I wanted to be a new Fellini but, seeing that that's not exactly easy, I worked for years as an image editor and an animation designer,' he says. He was responsible for a L'Oreal advertising campaign, but Fellini, who 'uses music as a symbolic and cyclical key note', remains the foundation of his musical inspiration. Cinema is a fundamental part of his art: many of his songs are included in a series – a compilation of clips made with mobile phone and camera – where he plays either directly or indirectly with musicians from France and England. His album is composed of a musical CD and a DVD collection of all his videos.
'C'est génial' in France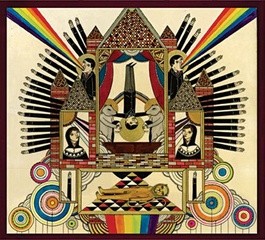 In December 2008 he released his first album, The Turn, with Because Music, one of the biggest independent labels in France; signed acts include Manu Chao, Pascale Comelade, and Faithless. The French press has hailed him. Les Inrocks , the French version of NME magazine, calls him 'the man with voices of gold' and his album 'a feast for the ears.' French magazine Telerama has talked about the best album in a 'year of pop', where 'pop' stands for seductive, euphoric and refreshing. Le Monde called it 'magical, melodious and unclassifiable.' Indeed, Fredo Viola's music is hard to define; think Sigur Rós, The Beach Boys, the Canadian Silver Mount Zion and even Simon and Garfunkel with a touch of gospel. There is an almost liturgical use of the voice. Is Fredo religious? 'I'm someone very emotional and spiritual. I believe in the mystery that is life. But the deeper things in life are difficult to put into words and cannot be subjected to rules. I don't think that religion works for me.'
What was it that made his success happen in France, apart from an evidently great communication work by Because Music? 'I don't know. If France is here (Fredo raises his hands above his head), England is here (he puts his hand at shoulder height).' What about the US? 'Almost nothing. Perhaps that country is moving into my rhythm. I honestly don't believe I'm famous anywhere: I have a good response on the internet. I started five years ago and now I have fans, though I would rather say friends, all over the world. Does that make any sense?'
Fredo Viola's picks:
Movie: Night of the Hunter, 1955, Charles Laughton
Book: Kafka's The Castle – 'But it's not finished!' he replies. 'Can I not love it anyway?'
Dish: 'Alright then, I'll give you the recipe! Artichokes cooked with garlic, salt, two cups of white wine and oil. Braise artichokes in the oven, pull the stalks out and cook them to make a sauce. In the sauce put 'pancetta' (bacon), 'lumache' (snails), and the artichokes. Delicious, my favourite dish'
On his MP3 player: 'A lot of old music. Do you know Irma Thomas? She's a New Orleans singer with a repertoire influenced by 'pre-r'n'b' and gospel. Really beautiful. As for the contemporary, Juana Molina. Do you know her? She's Argentinian. Her way of singing inspires me a lot. Then, I listen a lot to the musicians I play with. It's very classic'
Translated from Fredo Viola: la musica, il cinema e... i carciofi