Fraser A. Gorman: sunny vibes and Aussie charm
Published on
This 24-year-old Australian songwriter is set to bring his sunny vibes and twist on 70s folk rock to Europe later this year.  We had a chat with Fraser about growing up, his love of classic rock; and the hot mums of Melbourne.
"Yesterday, I walked from here [ed. the 9th arrondissement] all the way to the Eiffel Tower like a total tourist, and it's insane, really nice."
Fraser A. Gorman, like a total tourist, seems out of place. We're sat in a dimly lit Parisian hotel lobby, with scarlet red on the walls and black furniture, and Gorman's wild hair, polka-dot shirt and Aussie charm jumps out at you from the room's dull gothic aesthetic.
It's his first visit to Paris, and his countryman Nick Cave is playing tonight, but sadly, Gorman can't go. Despite the obvious disappointment, Gorman remains wide-eyed, "But I'm here and Europe's insane – music is such a huge part of the culture here."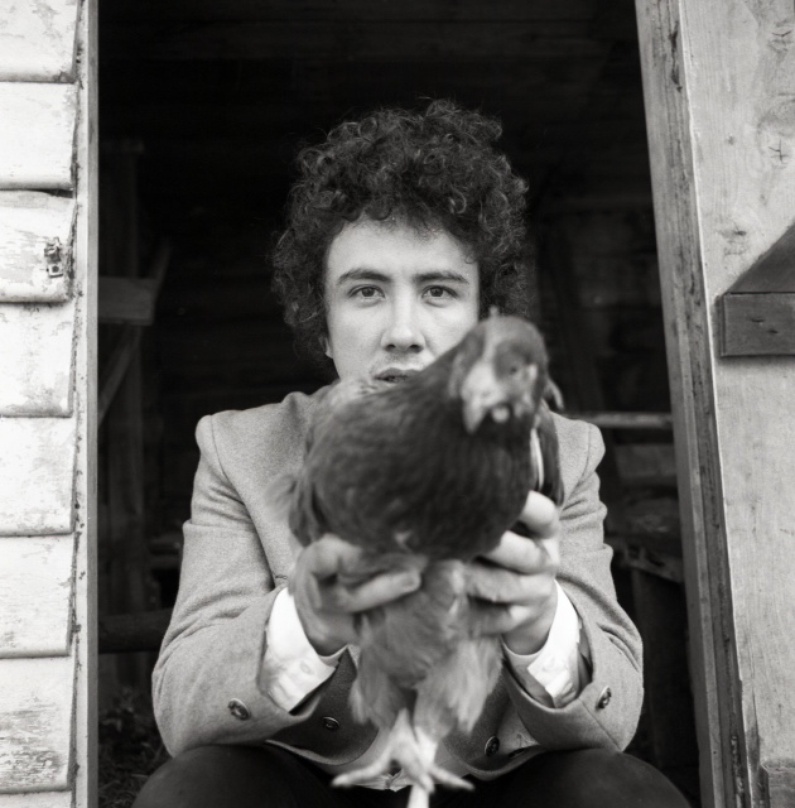 For Gorman, it wasn't always so when growing up. From the surfing town of Torquay, about an hour south from Melbourne, Gorman, who speaks with a slight stutter, explains he found it tough to find like-minded people as a kid in school:
"When I was growing up, they were all like "you're a weirdo", because playing in bands was – Torquay's a town that's really all about surfing and not really music. People like music but there's no scene or anything.
"So when I went to school nearby in Geelong, which is like a bigger city of around 200,000 people, I began playing in garage bands when I was 14/15 and then I moved to Melbourne as soon as I could, pretty much, which is when I finished school. And all of a sudden you're not that weird anymore, you're just like the other people."
Yet, the idea of being weird isn't something to fixate over for Gorman – he's a pretty carefree spirit to be hung up on such things - like his stutter.
"I actually started playing music inadvertently because of stuttering. When I was about ten, my mum was like, "holy shit, my son stutters, what am I going to do?" so she's like, "let's put him into singing lessons, maybe that might help." And it didn't but it opened up a world of music for me that I never knew was there.
"Obviously I don't stutter when I sing so I thought, "this is fucking fun," and if you're not having fun then what are you fucking doing with your time? A lot of people ask me why I've started and I never really thought about why I do anything in my life, I just do it!"
Musical heroes
You might have noticed that Gorman has the look of a young Bob Dylan, and it's been the case since he was thirteen. Throw in the harmonica and a guitar, and you have a full-blown comparison:
"When I hit puberty, my hair just went curly and I had a little Afro. People used to say to me when I was young, "you look like Bob Dylan" and I LOVE Bob Dylan, he's the coolest person in the world! So I was like "cool." Plus, I've been called plenty of worse things than that so yeah, Bob Dylan is fine!"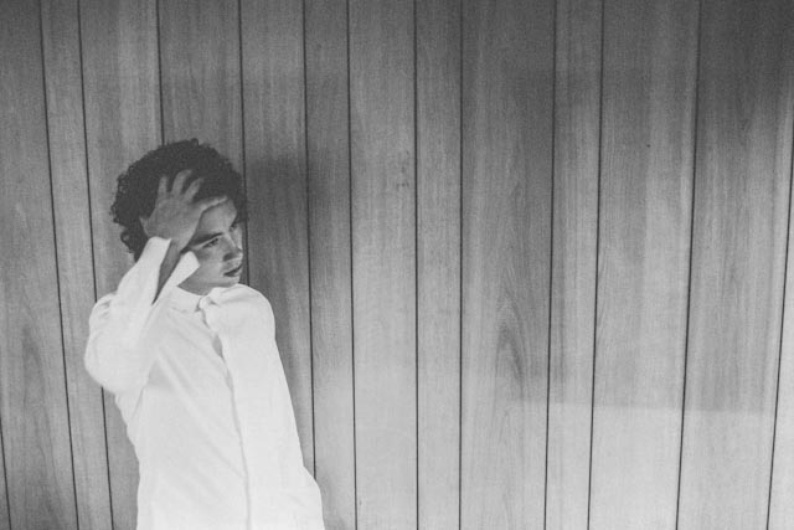 Also inspired by the likes of Neil Young, Lou Reed and bands like the Flying Burrito Brothers, it's evident in his full-length debut album Slow Gum, where the style smoothly shifts from Americana to the alternative scene in Australia.
It's an open, honest record, equal parts vulnerability and humour, with all the songs written at the foot of his bed, "in a really old shitty share house in Carlton, in a suburb of Melbourne." 
Gorman explains, "Some of my songs are very literal and to the point and some are complete fiction. I tell a lot of people this, the record Slow Gum is kind of like a little journey from when I left school until now and I'm 24. It's a little journal but no one will completely understand it but me but there's enough there for people to take what they want from it."
From his lyrics to his on-stage persona, Gorman possesses a roguish charm. In a recent performance, the cocksure Aussie dedicated his single Book of Love to the mums of North Melbourne, "I'm sort of a little bit cheeky, when I say things like that, it's not serious, but there are a fair few hot mums in Melbourne…"
It's an enthusiasm that doesn't look like fading any time soon. With a European tour on the horizon, Gorman will be hoping to emulate the rise of his friend, the solo artist Courtney Barnett, who also doubles as his boss at Milk Records.
"When I say that I signed, it was literally her and me sitting in a pub and she was like "Hey, do you want to put out your thing on this?" and I was like, "yeah," and she was like, "cool." That was a long time ago, before Courtney blew up, so it was literally her bedroom. Now, I guess it's a more globally known thing."
Much like Barnett, it only seems a matter of time until the word gets out about some Aussie bloke, guitar and harmonica in tow, looking the spit of Bob Dylan.
YouTube: Fraser A. Gorman - Broken Hands