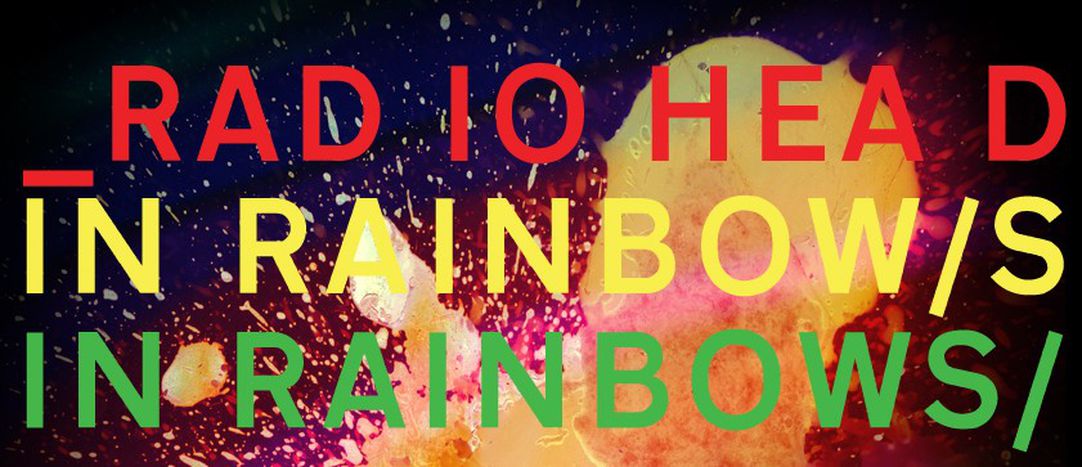 Franco-Germans design Radiohead music videos
Published on
What would you think about making an animated film to illustrate one of the songs from Radiohead's current album, In Rainbows? Amidst American and Japanese efforts, two European videos won awards in a competition launched by the group
The unassailable English group Radiohead has been a cornerstone of the alternative rock scene since the end of the nineties, delivering thoughtful, sensitive songs, a delicately painful vision of life and the plaintive voice of the singer, Thom York. Radiohead has influenced several generations of fans, and constantly seeks to break out of the established pathways and discover new musical territories. The group already created a stir at the end of 2007 by making their last album, In Rainbows, available on the internet, downloadable and openly priced, before its release in the shops. In 2008, the group, which launches fashions rather than following them, called upon its fans to make short animated films based on the songs in the album In Rainbows.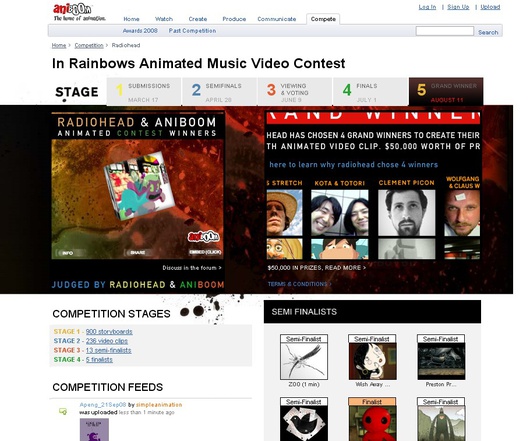 In collaboration with the platform Flash Aniboom, ten semi-finalists received financial aid to allow them to complete the one-minute sequences they had created. Out of 900 scenarios initially submitted, four winners were finally selected and rewarded with prizes totalling 10, 000 dollars. Out of that group, three were European, including a German partnership.
The four finalists and their films selected by the members of Radiohead and their fans on Myspace and Aniboom were: 
Clément Picon: Reckoner
The Parisian's piece was certainly the most artistic animation of the lot: geometric universes reduced to the essential, in which objects and shapes appear and disappear
Wolfang Jaiser & Claus Winter: 16 tracks
Based on the song Videotape, the two Bavarian directors give the main role to a parking lot haunted by animated installations
Tobias Renner: Transmutation
The Pennsylvanian spent two months making papier mâché puppets. In the video, they represent the complexity of the relationship between humans and nature. 
Based on the Radiohead song Weird Fishes/Arpeggi, the director calls upon the viewer to act in order to save nature
Kota & Totori: 15 step
A classic manga video clip presented by the Japanese duo, in which a little boy passes through universes full of adventure. Watch it here
Translated from "And the winner is...": Europas vier Gewinner des Radiohead-Musikvideo-Wettbewerbs stehen fest