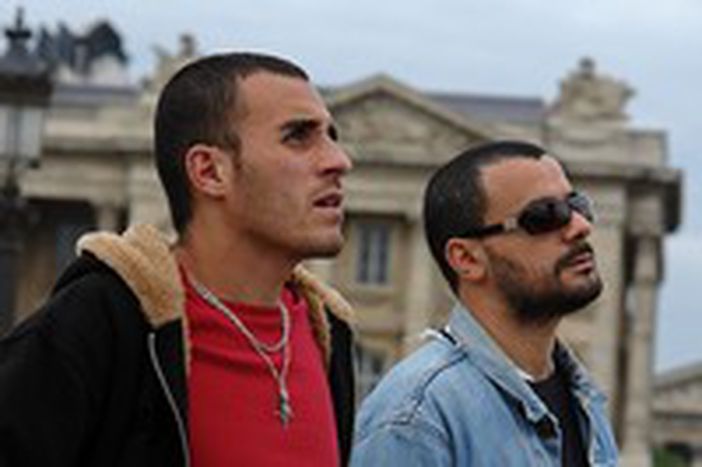 'France does not look at itself'
Published on
The latest right-wing French government has appointed three top politicans with immigrant backgrounds. But the nation's political personnel still accounts less and less for the products of immigration, says Karim Zéribi, former advisor to French Interior Minister Jean-Pierre Chevènement
Does France have a racial discrimination problem?
It's obvious that there is an identity problem in France. France does not look at itself, so it has an extraordinary multicultural dimension. It does know how to put up with its very diverse waves of immigration: Spaniards, Italians, Poles, North Africans, Africans - but it's the latter group with which it has a problem. It's hard to think of 'Muhammad' or 'Fatimah' as full French citizens.
Political class is far from the image of French society. It's necessary to show philosophy of the will and not fall into the game of quotas. And this combat simply must not be led solely by 'Nadia' and 'Mourad'. The whole of French society must act together. This is not a community combat; it's a combat for the national community.
What about the recent appointment of top Paris politicians with immigrant backgrounds, such as North African originating Rachida Dati, France's newest Justice Minister?
Our country can no longer give lessons; the Republic and the secular state are extraordinary models. But in reality, it's more complicated. When you look at Anglo-Saxon countries, of course you see a real multicultural dynamism, an integration model that I do not feel is suitable.
But we are aiding the emergence of a qualified 'from minorities' elite, even if I am not a fan of the term. When you are a Republican, you don't speak of minorities; you speak of male and female citizens, and you don't define someone by his or her origins. If we are defined by our origins, it's because there is an illness or because there are those who are marginalised, forgotten, unconsidered.
I am neither for 'positive discrimination' nor for quotas. If we took the best of and recognised the skills, merit and charisma of some over others, diversity would exist everywhere. If we don't have a faithful representation of society, it's because there are still hurdles that we have not yet successfully overcome.
Today France is hit by the seal of social reproduction; it is a Republic of co-option and networks. This was not the promise that they made us make in school. We were told to it was necessary to work and the mechanisms of the social elevator would function.
Why are you so attached to the fifth Republic?
The Republic represents equality. It's a fraternal dimension of human relations, the refusal of ghetto-isation, the social mixture of cultures. It is that which opposes communitarianism, to 'living side-by-side'.
The French problem is the same as that of England, Holland and the United States: like us, they have their ghettos, their discriminated and problems of recognition. There are things that have worked in these Anglo-Saxon countries and we have to inspire ourselves just like the American dream. There is no Republican dream. I'd personally like a Republican dream: from nothing and being capable of everything, to reflect that everything is possible.
Why do you speak of a 'Republican' and not of a French dream?
In my opinion, the Republic is universal; it is not a Franco-French concept. The history of our country should not restrict itself solely to our country. I dream of a Republican and secular Europe. However, it is still necessary to show that the Republic works in our country.
Is Sarkozy a good example of Republican integration then?
He is the son of a Hungarian immigrant, which is quite different from the point of view of French history. Consequently, we will not interrogate him about his roots. It is maybe more complicated for a Frenchman of north-African or African origin with which France has maintained a more passionate history of relations. 1962 - colonialism was only yesterday! Unfortunately, it's difficult to write a page of common history which we could do with today, to look to the future with a higher level of serenity.
You say that there's an identity problem in France - what do you want from Brice Hortefeux, the first Minister of Immigration, Integration, National Identity and Co-Development?
I would like redefined what 'being French' exactly signifies. It's not a blonde-hair-and-blue-eyes affair, or about being Catholic or a third or fourth generation Gaul. Being French means sharing common values, belonging to the values of the Republic, of the secular state. And no longer rejecting your roots.
Speaking as a German, the idea of a ministry criticised by the UN special rapporteur against racism in the United Nations worries me a little.
Don't panic yourself over nothing - it's a waste of time. Let them be, and we'll act if necessary. You can't practice politics on presuppositions any longer.
Translated from « La France ne se regarde pas en face »