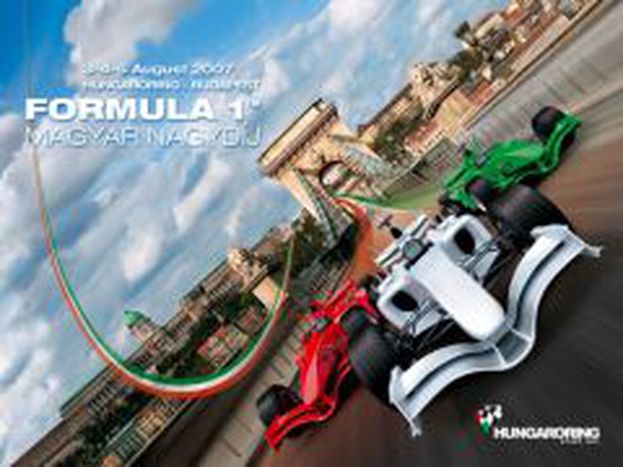 Formula One Hungarian Grand Prix: 8 more years to come
Published on
It has been the 23th time today, when fans of the tearing circus could give an ovation to the champion of the Hungarian Grand Prix. The race being organised on Hungaroring, one of the most difficult circuits close to the capital, is on the official calendar since 1986 and according to the decision of FIA (Fédération Internationale de l'Automobile) will stay there for 8 years more.
Facts & figures about the Hungarian Grand Prix of 2008.
The Hungarian Grand Prix this weekend marked the eleventh of 18 rounds on the 2008 Formula 1 World Championship calendar. In the past 22 years, the race has been won by McLaren seven times and Ferrari five. There were high expectation: firstly on Lewis Hamilton (McLaren), last year champion and leader of points competition, secondly on Kimmi Raikkonen (Ferrari), last year's world champion and according to an on-line survey most beloved driver of Hungarians, and thirdly on Polish Robert Kubica (BMW-Sauber), who thanks to the hundreds of Polish and Hungarian supporters being present on the race could feel himself at home.
Finally, it was the 26-year-old Finnish Heikki Kovalainen (McLaren) who won the race to a great surprise this Sunday. Timo Glock (Toyota) finished in second place – also above expectations – ahead of Kimi Raikkonen (Ferrari) following an engine failure suffered by Felipe Massa (Ferrari) who was in the leading position from the beginning.
Tough Hamilton finished the race at the 5th place, but still leads the points competition. Raikkonen has come up to the second place, while Massa slipped back to the third one.
Next race will be organised in Valencia that hosts the tearing circus for the first time.
Altough owing to decreasing number of visitors, scandals and growing royalties, people has started to talk about the end of the Hungarian grand prix, this year the race has been closed with a record number of spectators. Furthermore, owing to the wide selection of additional programmes, supporters could feel a positive change in the quality of organisation.
Following the successful race, Bernie Ecclestone first man of FIA announced that the Formula One Hungarian Grand Prix contract will be extended until 2016, thus providing a secure income for the Hungarian tourism and sport.