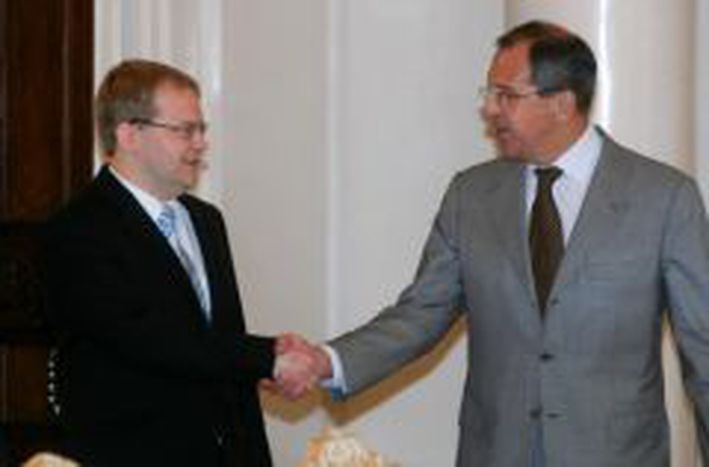 Foreign Ministers Urmas Paet and Sergei Lavrov Discussed Bilateral Treaties and Economic Relations
Published on
Estonian Foreign Minister Urmas Paet met with his Russian colleague Sergei Lavrov on 12 June in Malmö, Sweden.
Matters concerning bilateral treaties, economic relations and the development of Estonia's representations in Russia were under discussion.
Paet said that Estonia has endorsed agreements on the establishment of the Estonian-Russian intergovernmental commission and on the two countries' economic cooperation. "To continue with the process, the treaties need to be signed and Estonia is ready for that," the Foreign Minister said. "We have to continue working on other treaties as well. For instance, the treaty on social insurance needs to be put into force," he added.
The Estonian Foreign Minister raised the subject of building the new Narva Bridge. "The situation concerning border crossing still needs to be improved," Paet emphasized.
Both sides found that political consultations between ministries of foreign affairs could continue within this year. In addition, consular consultations between the two countries are scheduled for near term. Foreign Minister Paet also introduced plans for developing Estonia's consular representation in Pskov.
FOREIGN MINISTRY PRESS SPOKESMAN'S OFFICE