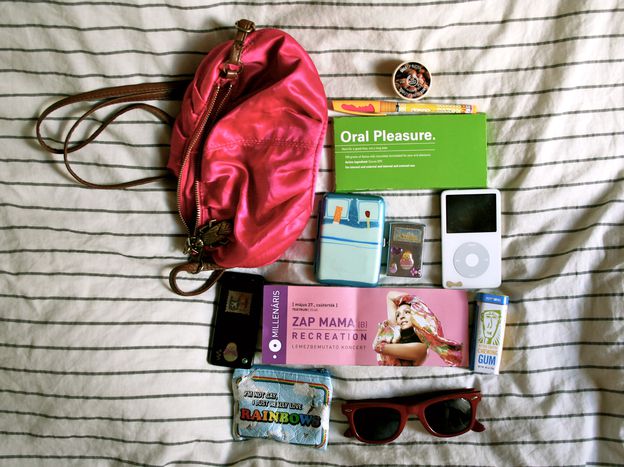 Five gay friendly neighbourhoods in Europe
Published on
As the spectacular gay prides flourish across Europe, cafebabel.com local teams from Paris, Ljubljana, Berlin, Budapest and Athens blog about the scenes across Europe
Ljubljana: leader in region but still not gay friendly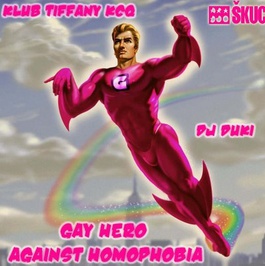 Incidents of discrimination and even violence in the past few years mean Ljubljana is still not fully considered as a gay-friendly city. The Slovenian capital was however one of the leaders of the gay and lesbian movement in central and eastern Europe during the mid-eighties. The annual Ljubljana gay and lesbian film festival, launched in 1984, is the oldest gay and lesbian film festival in Europe. For the 25th anniversary of the gay rights movement in Ljubljana the Q Cultural Centre was opened on 24 April 2009. It was created out of a joint project of ŠKUC ('student's cultural centre'), one of Slovenia's largest art and cultural organisations, and the two most prominent gay and lesbian clubs Tiffany and Monokel situated in Ljubljana's cultural centre, Metelkova. Cafe Open is also a very pleasant gay and lesbian-owned cafe hosting cultural events with round tables three to four times per week. The Lesbian Library and Archive, founded in 2001, is another Metelkova-based organisation with the most comprehensive collection of literature on homosexuality in Slovenia.
Klub Tiffany, Masarykova 24, Metelkova, 1000 Ljubljana
Cafe Open, Hrenova ulica 19, 1000 Ljubljana
Berlin: all you need is love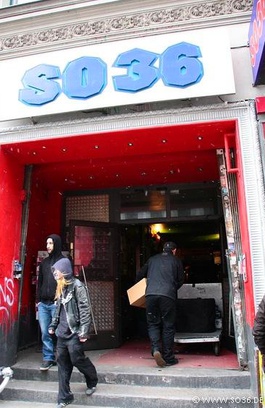 At first glance, Berlin offers everything a gay or lesbian may wish. In the mayor's words, 'I'm gay and that's a good thing!' became a city's slogan. Gay and lesbian life in Berlin is distributed throughout the city, usually where great parties happen: Prenzlauer Berg, Kreuzberg, Friedrichshain and Mitte.The northern Schöneberg is home to the indigenous middle class, whereas Kreuzberg is a scene for political activism. Just across the street from the women's centre (Chocolate Factory celebrated its 30th birthday in October 2010), the SO36 club has had 'lesbians, gays, transsexuals and their friends meeting on the GayOriental dance floor' for almost eight years. Lastly, almost all shops in Oranienstrasse in the heart of Kreuzberg have posters in their window supporting homophobia and racism victims.
Oranienstr. 190, 10999 Berlin
Read the full blog post on cafebabel.com Berlin: 'BLOG ACTION DAY Berlin - Stadt der Toleranz!?'
Budapest: only one queen
The concept of a gay quarter in Budapest was on the agenda but current economic and political circumstances do not favor the LGBT world. Nevertheless Capella and Alterego bar&lounge are gay friendly. Capella was very popular around six years ago thanks to the uncrowned queen of drag queens, Lady Dömper, who used to be a regular performer there. Capella DJs are a half year ahead of the future trend in music, which can go some way to explain heterosexual interest in the bar. Alterego now has a monopoly position, enhanced by its downtown location, modern and clear design and Lady Dömper's transfer there to host parties. Illegal parties are also advertised via facebook, such as brutkó diszkó ('brutal disco'), where DJs from Tilos radio play the music, or the most recent, posh and expensive Confetti.
Capella, Belgrád rakpart 23, 1056 Budapest
Alterego, Dessewffy u. 33. Nagymezö utca. Budapest, 1066
Read the full blog post on cafebabel.com Budapest: 'The gay community of Budapest still stays hidden'
Paris: gay, jewish and posh district all in one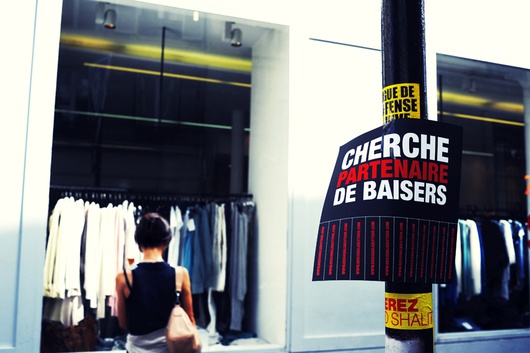 In Paris, the central neighborhood of le Marais (meaning 'marsh') is associated with the lesbian, gay, bisexual and transgender (LGBT) community of the capital. In the eighties gay people became more and more visible there, when the Marais was still under renovation and low rents attracted club and restaurant owners. Trendsetters crowded its streets, expressing their sexual orientation more and more openly. Now the Marais is home to boutiques and pricy restaurants, becoming home to white collar, wealthy families and artists, though it remains a gay hub for nightlife as well as second-hand and alternative shopping. People mostly live in the 10th, 11th, 17th or 18th (in the eastern and northern parts of the city) districts of Paris, which are more affordable and also more cosmopolitan. Today, the Marais is no longer the principal place of life for gays and lesbians, but a great place to have fun.
Le Marais can be reached by taking the metro line one to Saint Paul. 75004, Paris
Read the full post on cafebabel.com Paris:'Gay Blog Action Day: où est le quartier LGBT à Paris ?'
Athens: Lesbos
Homosexuality is taboo in Greece, but Athens is considered 'more open'. Gay bars opened in the newly renovated district of Gazi in 2007, and homophobia today is better dealt with. On 4 June 2011 the first gay pride took place in the city of Athens.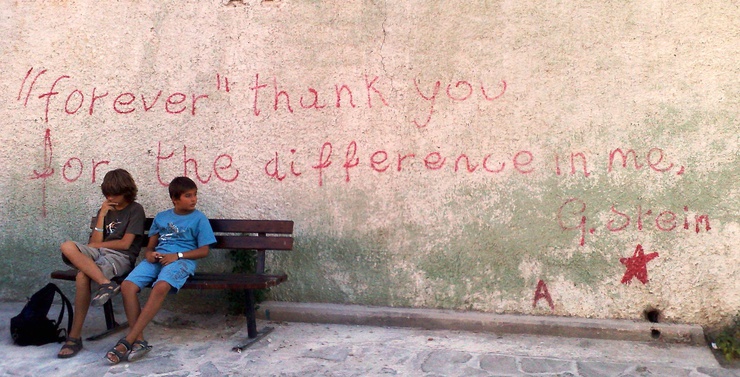 The majority of Greeks think that homosexuals are somewhere 'far away', which isn't completely untrue - gay people choose to go to one of the two islands Mykonos or the Lesbos Islands on holiday. As its name suggests, the latter is famous for being a lesbian island since ancient Greek times. In fact Greeks do not accept the fact that in the ancient times homosexual male relations were a common practice since every man had the right to have sex with an 'equal human being', and women were seen as inferior.
Read the full blog post on cafebabel.com Athens: 'Gay neighborhood (sic) in Greece'
Images: main (cc) mimolag; Paris (cc) TOF alias christophe hue; Lesbos (cc) D1v1d; all courtesy of Flickr; video gay19891005/ Youtube