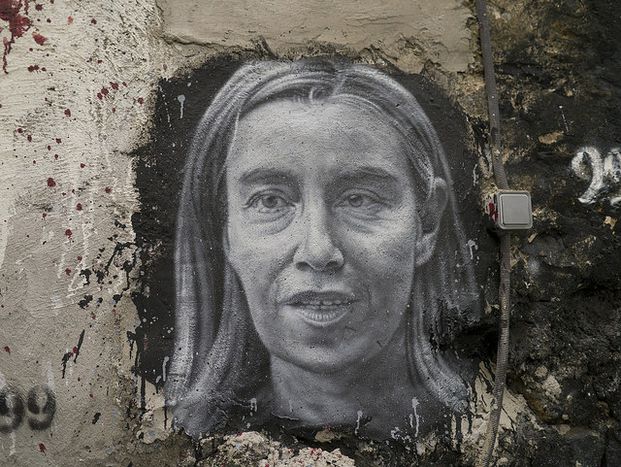 First week of Foreign Affairs under the new Commission
Published on
In a hectic European agenda, Ukraine, Eulex, Arab-Israeli conflict and Libya marked Mogherini's first political steps as High Representative.
After her first official week in office, European High Representative for Foreign Affairs Federica Mogherini has already made some moves on the twitchy European political scene. To begin with, Mogherini condemned the non-official separatist votes in eastern Ukraine, following the legislative elections which gave way to the pro-Western party leading the country. As a matter of fact, the EU can't recognise elections made in a region in conflict without official representation. She also stated Europe's position in regards to the corruption scandal in Eulex, the EU's rule of law mission in Kosovo. The case refers to leaked documents saying that Eulex officials colluded with criminal suspects using bribes to silence cases. In reaction, the High Representative decided to create an external inquiry, initiating an investigatory process after two senior EU officials refused to give more information on the corruption scandal. Following this decision, Gabriele Meucci, EULEX Head of Mission, announced that the Mission is fully committed to cooperate and lend complete support to the authority in charge of the review.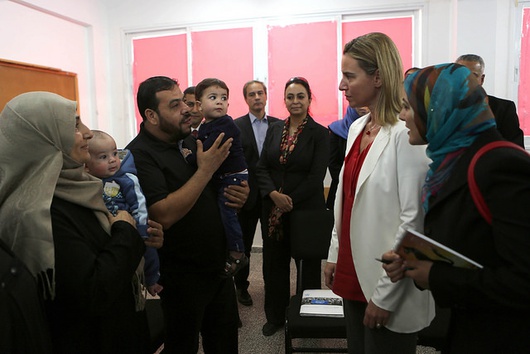 In her first official trip to Jerusalem and Ramallah, on the 6th of November, the Foreign Affairs' chief incited Israel to "reverse" its latest settlement expansion. At stake is the extension of the Ramat Shlomo settlement, whose houses are very close to the Beit Hanina Palestinian area, in east Jerusalem, an open way to likely clashes between the two rival communities. The European Representative said that "the political will to restart peace talks" must be the position to adopt concerning a better relationship between Israel and Palestine.
The official first week ended with Mogherini's statement, where she announced the EU's full support for the efforts of the Special Representative of the UN Secretary General, Bernardino Leon, for the promotion and encouragement of a political solution in Lybia. "The EU remains committed to assisting the Libyan people in finding political ways to solve the crisis and to ensure unity, governability and institution building for a future of peace and stability for all Libyans," said the High Representative for Foreign Affairs.
Proofed by Danica Jorden