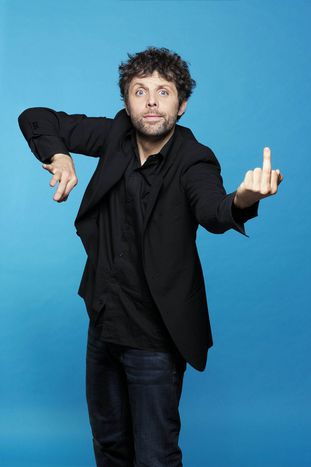 Fired public radio satirists - 'Berlusconisation France'?
Published on
Censor one person and someone else will speak for them. That's what happened on 1 July in front of La Maison de la Radio in Paris, where disappointed listeners and exasperated France Inter workers protested against the sacking of morning show comedians Stéphane Guillon and Didier Porte. Flashback
1 July, 6pm in front of the Maison de la Radio in Paris. The atmosphere is boiling over, and it's not just down to the 36 degrees showing on the thermometer. Cheered on like britpop stars, Stéphane Guillon, 46, and Didier Porte, 52, clear a pathway through the crowd until they reach the small stage that has appeared in front of a van. Guillon and Porte's contracts won't be renewed with the official reason being that their comedy is over-exaggerated and inappropriate for a morning show. Today, they show themselves to be exceptionally reserved. It's as if imaginary tape seals their mouths. It's also why it is necessary for someone else to speak for them: for freedom of expression and for a radio free from the influence of the president of the Republic. Brigitte Baly is protesting for the first time in her life; she no longer feels respected as a citizen, she claims. 'For me, Guillon and Porte are two representatives.'
France Inter show their indifference
Stéphane Guillon may be famous, but he had to wait to experience success. Impertinent as it was, his decade-long career at France Inter (The Telegraph helpfully describes it as the 'equivalent of BBC Radio 4's Today programme') played an integral part in making his fame. Until very recently Stéphane Guillon would have his first coffee of the day at 7.55am; the time of his morning show on major public radio channel France Inter which brought a touch of cynicism to the lives of two million French listeners. For five minutes, the comedian's targets were French politicians as well as professional superiors, such as Jean-Luc Hees (CEO of Radio France, which runs seven media outlets including France Inter) and Philippe Val (director of France Inter), who is a confidant of first lady Carla Bruni-Sarkozy. Provocation is Guillon's weapon of choice: the slogan on the poster for his show describes him as Nicolas Sarkozy once labelled him:  'he is offensive, he is vulgar and he is mean'.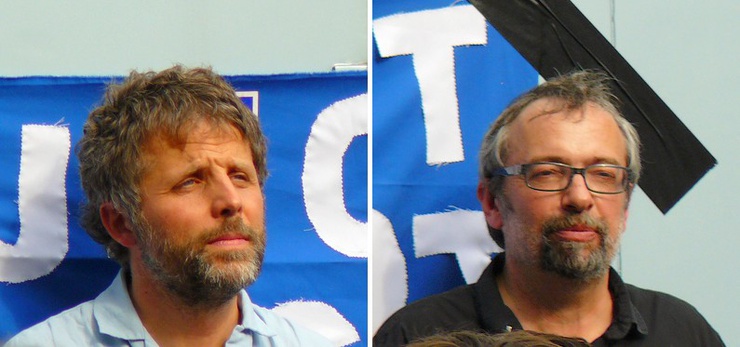 In March, Guillon likened Eric Besson, minister for immigration, integration and national identity, as the Mata Hari of French politics. He presented the ex-socialist as a 'traitor'- Besson quit the French socialist party to become deputy secretary-general for president Nicolas Sarkozy's ruling party, the UMP. Guillon, who one blog has described as making 'Rory Bremmer look like a gentle Benny Hill', was predominantly criticised for describing the 'rampant liar' Besson's beady eyes and 'evasive' chin and for being a 'political mole' for the far-right party. The very same day, Eric Besson was interviewed at the France Inter studios, calling Guillon a 'racist'. Shortly afterwards, Radio France president Jean-Luc Hees was coughing up a very public apology.
Didier Porte writing book
This show of regret from the Radio France president shocked a large portion of listeners who had taken the radio to be a free and independent medium. During the protest and on behalf of the Radio France workers union, Marie-Hélène Elbaz declared: 'This year the final line has been crossed. We are saying stop. Stéphane Guillon and Didier Porte have been ruthlessly fired for political reasons.' She didn't refrain from suggesting political censure. 'Radio France is a public service and we don't want a state run radio.' No, no, no! cried the crowd along with Elbaz, chanting with one voice. Finally, Guillon took the microphone. He talked little as himself but instead imitated president Sarkozy, one of his favorite pastimes: 'Hees is a friend. Val is helping Carlita to write her new album…' By this the comic alludes to the raillery which allegedly connects Radio France's president with the president of the Republic, we are reminded of the fact that Hees was appointed CEO of Radio France by Sarkozy in May 2009.
Didier Porte is most recently rebuked for a sketch where the former French prime minister Dominique de Villepin sodimises current president Sarkozy. He announced his sacking a few days after Guillon on his programme Le Fou du Roi on 23 June. He contents himself with describing the behaviour of his former boss Jean-Luc Hees, 'mistrust of the listeners, cynicism towards the media and brutality towards his collaborators. It's great to learn of your own sacking in the papers,' he says, alluding to an interview with Jean-Luc Hees in Le Monde on the same day. He has been writing for other medias including French medias including Mediapart and plans to release a book about his experiences, slated for release on 2 September 2010.
European models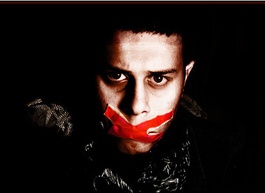 In Italy in 2002, comic Daniele Luttazzi was fired for the same reasons as Guillon and Porte. During his Late Night Show on RAI, he criticised the actions of prime minister Silvio Berlusconi. The PM, who unlike Sarkozy owns several media outlets, declared Luttazzi's actions to be criminal abuse against public channels and announced to RAI management that it was their duty to ensure this type of insult didn't happen again. A few months later, Luttazzi no longer worked for the RAI. In England, it's very different for comedians. Amid a culture fully anchored in black humour and social satire, Channel 4 has regularly aired satire quiz shows such as Have I Got News For You which mock politicians without any ensuing sanctions. On election night this year, the channel even ran the Alternative Election Night, where comedians followed up on the Cameron-Clegg drama.
Whether Stéphane Guillon and Didier Porte went too far, or whether they are benefiting from their dismissal by playing the victims of the system, is a subjective question. What the abundance of protesters on 1 July clearly shows is that this incident concerns the public service as a whole, a radio free and independent from the state and from the influence of those who broadcast it. On this basis, listeners and radio employees have already launched a petition, which had amassed 50, 000 signatures ahead of the protest.
Images: main Stéphane Guillon; Guillon and Porte at the 1 July protest ©Siren-Com/ Wikipedia; covered mouth in-text ©Galerie de photos de [JO]² - Immortal Lens -( Youssef Hanna)/ Flickr
Translated from Stéphane Guillon und Didier Porte: Schluss mit lustig!