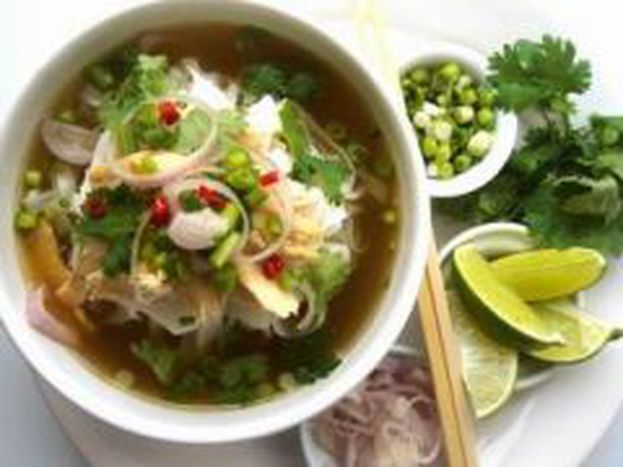 Finding Việt N(y)am in Hungary
Published on
Written by Lien Hoang Việt Nam and Hungary go together as obviously as, well, let's say their respective soupy icons, pho and goulash. But as a Việt Nam-born student in Hungary, I take any reason to blend the two countries. Enter Édenkert, the house of Vietnamese culture and food, located on the outskirts of Budapest.
I expected another night of bad Vietnamese cuisine, but it turned out the place's raison d'être is not completely culinary. After my friend and I ordered dinner, the effusive owner, Nguyen Phuong Thao, gave us a tour of her establishment. Or more accurately, she whisked us from room to room of the three-story, museum-like edifice she opened two years ago. Thao might be justification alone to visit. The petite, instinctively cheery entrepreneur didn't just take to me because we're from the same hometown (the old imperial capital Hue, displayed dramatically in a person-sized wall photo of the ancient palace in central Việt Nam). She was just as exuberant to my friend, switching fluently and fluidly between Vietnamese and Hungarian.
In both languages she gushed about the lovers' nook on the mezzanine and the terrace where we could have eaten if not for the sheet of snow over it. Downstairs is karaoke next to the laundry room, and upstairs a 'Did you know?' wall ushers guests into another dining area. I wished Thao could have taken a breath so I could read the literature on the wall, which like the place's pamphlet tries to teach visitors how rich and beautiful Việt Nam is. But much of the teaching required no words: burgundy lacquered chairs and bamboo plants imported from Việt Nam; clay hues and a curved roof suggesting a Buddhist temple; rickshaws that guests can probably use in better weather. Culture, though, is not separate from food and we rushed back to start our late night dinner.
I'm required to try pho (beef noodle soup) at every Vietnamese restaurant I visit. It's something of a cynical quest because there's no good pho outside of California and Việt Nam. Édenkert's rendition of the famous dish didn't shatter that cynicism, lacking at a very basic level the necessary Hoisin sauce. But taken as a general noodle recipe, not measured against pho, it was perfectly good. So were the egg rolls, though slightly dry if not for the required sweet fish sauce. Luckily prawns never fail: the well-seasoned and plump crustaceans sated my seafood addiction for awhile, which softened the disappointment of later biting into overly soft beef. Despite the waitress' insistence that we try Sai Gon Beef, the overcooked stew turned out too tender for more than a bite. I had to say the same for the che. The tapioca-like dessert made of sweetened mashed beans is my favorite, and like pho, I eat it wherever I can. But this concoction was far too soft, so I held my tongue when Thao gave us extra to take home. Little did she know we took away much more from Édenkert and will certainly be back.
Cuisine: Vietnamese
Address: 1161 Budapest - XVI. kerület, Rákóczi út
Hours: 12:00-22:00 daily
Tel: +3630/950-44-95 or +3630/640-40-30
Map: http://bit.ly/vietfood